Interview with a young and talented Iranian painter, Yalda Dousti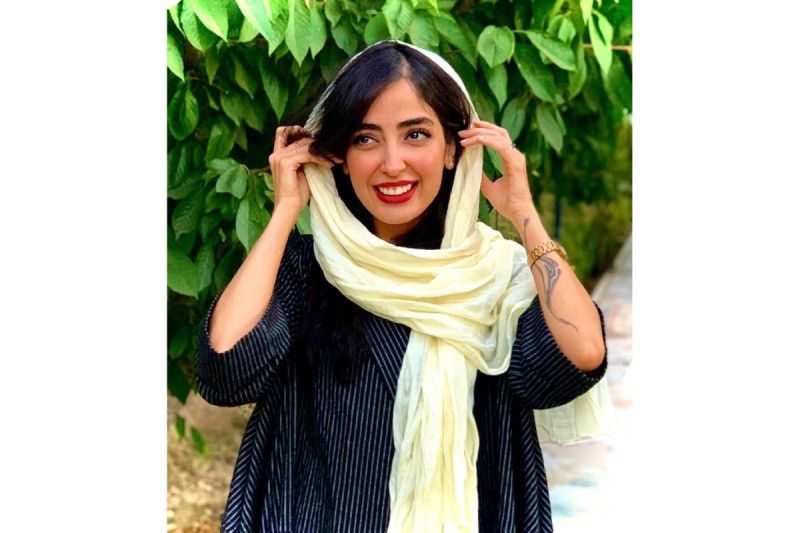 Yalda Dousti is a skilled young designer and artist who has recently attracted everyone's attention. Yalda has a great artistic flair and her highest wish is that one day all the people of the world fill with love, I wish them to love to know it and stay connected to that main source that keeps them alive and refreshed. Therefore, all of her efforts are to make people aware of themselves and lead them to know it. And finally, she hopes, with the sympathy and cooperation of the people, that she will be able to untie the knot of a needy person.
This young lady artist was born on the last day and the longest night of autumn. In other words, Yalda night, which is a kind of ancient Iranian celebration, and her virtuoso family also named her Yalda. She had a great interest in painting and drawing since she was a child, and she even was so good at it. But she started working professionally in this field of adulthood.
In an interview with this news agency, Yalda Dousti talks about her beliefs, memories, and interests and some other subjects that have not been talked about so far, which you will read below:
Hello, dear Yalda, tell us a little about yourself and your prospects?
Hello everyone, first I want to say that I am delighted and happy to have this opportunity to meet you and have closer contact with my friends and followers. As you already know I am Yalda, an Iranian painter and designer, I am so proud of my nationality, country, and culture, and It has always been an inspiration to me. About my works, I have to say that I am currently preparing and publishing two new collections of my works that will be exhibited in Iran and other countries by the grace of God.
Thank you. It is interesting for us to know who has influenced you throughout your life.
I think many people are effective in everyone's lives. For example, even those who catch you in hardships can have the greatest impact. But to me, the greatest impact took from the works of honorable poet and mystic Rumi. I was interested in this poet's work from childhood, especially those related to mysticism. This interest intensified with age and immersed me in mystical and divine concepts and meanings so much. As it can be said that it somehow inspires the collection of "The Last Season", which is one of my collections that will publish soon.
 We know that you also hold training courses, tell us about your teaching experiences.
In fact, I have focused more on painting and creating artworks because I think that if someone wants to work in the field of teaching art, that person should dedicate himself completely to this path; So that he can present such an artist to the art community that has really something to offer. But on the other hand because I, personally, did not have a sympathetic teacher in the field of painting and drawing, and I acquired the necessary skills by trial and error. Thus, I understand the conditions of the students well, and I have always tried to grow them to use all the power of my knowledge.
Do you also follow music? What is your opinion about Iranian traditional music?
Yes, I am very fascinated by Iranian traditional music, and in particular the works of the immortal master, the deceased Mohammad Reza Shajarian. And since I am very interested in poetry and mysticism, the music that uses the poems of great Iranian poets in their lyrics is very inspiring to me.
What do you think artists get the most inspiration from?
In general, painters divide into two groups in terms of inspiration, the first one that is inspired by earthly and mortal love and the second category that seeks celestial and divine love. In the case of the first category, love gives a certain enthusiasm and dynamism to the artist, but it is transient and begins when one ends. Otherwise, in the second category, it is a love whose source is absolute light and origin, and only a limited number can access this; Those who have passed through the seven cities of love to reach and inspire divine love.
Finally, what advice do you have for your artist friend?
My advice to artists is that if you have a thought or idea in your mind, perform it and enjoy it before others distract you, and this path is valuable even despite difficulties. And it requires a lot of hard work and perseverance.