Interesting Facts about Emma Reyes, a Colombian Realism Painter and Author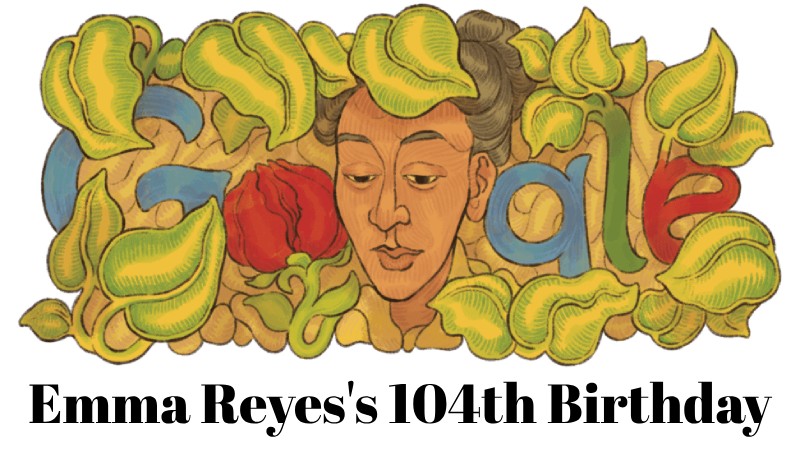 Search engine giant Google featured a Google Doodle on July 9, 2023, to celebrate the 104th birthday of Colombian realism painter and author Emma Reyes, known as the "godmother" of Latin American art for the portrayals of her life struggles in her paintings. Here are a few interesting and fun facts about Emma Reyes.
Here is a look at the life and work of Emma Reyes.
Who was Emma Reyes?
Quick Look
Birth date: July 9, 1919
Birthplace: Bogota, Colombia
Died on: July 12, 2003 (aged 84)
Death place: Bordeaux, France
Nationality: Colombian
Interesting Facts about Emma Reyes
In 1919, Emma Reyes was born in Bogota. Her mother left her when she was about 6 or 7 years old. Reyes and her sister were sent to a convent. Reyes was not allowed to interact with anybody outside the convent while he was there.
Reyes excelled in life despite experiencing poverty and mistreatment as a child. Until her mother left her family and 5-year-old Emma Reyes, she shared a room with her sister, mother, and another young boy.
Emma Reyes was permitted to leave the convent at the age of 19. She had a child after getting married. Later on, a house invasion resulted in the death of her child. Reyes quickly left for Paris where she started her career as a painter. She was given a scholarship to study in Paris in 1943.
A convent took in the Reyes sisters, but life did not become any easier because the girls were kept in the dark and Reyes claimed to work 10 hours a day doing laundry, embroidery, and tailoring. She stayed here for almost 15 years before stealing the convent door's keys and leaving.
Emma Reyes lived and travelled in a variety of locations, including Buenos Aires, Montevideo, Jerusalem, Washington, Rome, and Paris, producing art as she explored the world.
She spent a lot of time studying with painter André Lhote in the 1940s in Paris and Buenos Aires.
After competing in an international art competition in Argentina in 1947, Emma Reyes began to receive attention.
She studied with muralist Diego Rivera while living in Mexico in the 1950s, and she divided the 1960s between Israel and Italy.
The painter ultimately settled in France, where Emma Reyes received appreciation for her paintings that captured her culture and earned the nickname "mama grande" among other Latin American artists.
Her subject were intentionally simple, frequently including people, fruits, vegetables, flowers, and human-animal hybrids.
Many individuals who knew Emma Reyes advised her to write a book and share the stories of her childhood. She asserted that she was unable to do so because she had difficulty organising her thoughts and had never taken formal language education. The answer came from historian Germán Arciniegas, who asked Reyes to write him letters regarding her early life.
The Book of Emma Reyes is made up of 23 letters that Emma Reyes authored between 1969 and 1997.
She didn't want the spelling and grammar errors in the memoir to be fixed because she was proud of them and because each mistake served as a reminder of the childhood she survived.
Aged 84, Emma Reyes died on July 12, 2003.
In honour of Emma Reyes' 104th birthday, Google displayed a Google Doodle on its homepage on July 9, 2023.