In talks with Filomena Vicerè – Exclusive Interview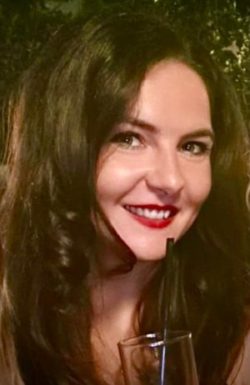 The complete album "The Puzzles Project", the musical project of Filomena Vicerè, author of the lyrics and Suhasini, singer of the songs, was released just a few days ago. Let's meet Filomena Vicerè for an in-depth analysis of this ambitious program.
The Puzzles Project is the title of your first album, what is it and when was it born?
The Puzzles Project was born in the period of total lockdown thanks to my passion for writing. It consists of six songs, born from various emotions written on flying sheets of paper that have turned into music.
Why did you choose this title?
Initially I chose "puzzle" because for me every single one is fundamental and, at the same time, one cannot do without the other. The solution to the puzzle is: "Mysterious insane imperfect warrior soul in colour". It can be seen that, by putting together the various titles, it forms a perfect and meaningful one. Instead, as far as "Wild and scrumptious" is concerned, it started as a single because it is another musical genre, different from the others but, in any case, connected.
"Wild and scrumptious" is the description of a charming woman on a pop music base, due to the lack of her and the memories of evenings spent in full carefree with her friends.
Subsequently the title was changed to "The Puzzles Project" because it was born as a project and then became "the puzzle project" in search of the missing pieces.
Where does "The Puzzles Project" come from?
This project was born from the desire to communicate with the outside world because we are often pushed to close in on ourselves. In this case, even if it is bad, I must say thanks to the lockdown for making me resume writing and releasing emotions but above all to make me feel lighter.
Passions and emotions are the key to the entire album, but what is your favourite song?
My favourite song is "Warrior soul". They are all beautiful, but this one speaks of me. In fact, the song begins by saying "in silence he writes scattered thoughts…".
Why did you choose this title?
I chose "Warrior soul" as the title because I consider myself a warrior soul; a dreamer in search of indelible emotions that scares the superficial human being, who is unable to see beyond. Not everyone has the will to dig deep because it is easier and less tiring to stay on the surface. On the other hand, I don't like simple things because they are the most banal.
Why did you decide to devote yourself to music only now?
I never imagined that one day I would devote myself to music; even though I studied piano as a child, it all happened suddenly. It was certainly a way to make sense of my writing and not let it remain just ink on paper that has never been read. The first song was so exciting that I couldn't help but continue.
Future prospects? What will be the next step?
I have many projects in mind, but I don't focus on the future, I prefer to live in the present. Now that the album is complete, I can take a break and enjoy the summer hoping not to hear the word LOCKDOWN anymore, otherwise I must write a new album. But remember "THE MISSING PIECES" sooner or later they will arrive!
You just said that you don't focus on the future but prefer to live in the present. And in this present what is your concept, your definition of life? And how much do others count in your projects?
I'm certainly not a person who does things to please others. I prefer to be myself and do what I like. I am not part of the pack, but I consider myself a "lost sheep" because I am not looking for the grass that everyone likes.
Listen and buy the album here.