Raj Batalvi's new song 'Bewafa Tu' is out now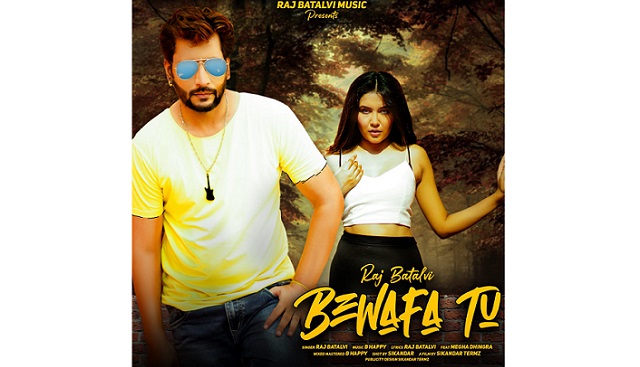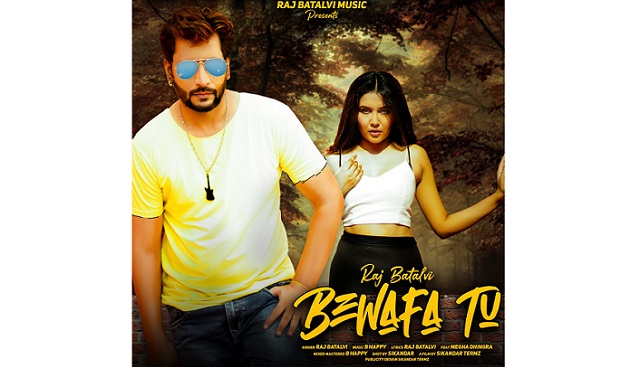 Raj Batalvi and Megha's new song Bewafa Tu recently released and has already managed to capture the hearts of netizens. In a recent interaction, the singer of the song, Raj Batalvi expressed his excitement for his new track. 'Bewafa Tu' has been breaking the internet as the fans are loving the heartbreak anthem.
Raj Batalvi new song 'Bewafa Tu'
With various chart-topping songs like Still Loving, Dil Morde, and Husan under his belt, Raj Batalvi is now back with his latest track. Titled Bewafa Tu, a lively and fast-paced song is sung by him. In addition to lending her vocals to the song, the singer has also composed and penned the lyrics. The music is composed by B. Happy. Produced by BL Sharma, the music video features Raj Batalvi opposite Megha Dhingra, who is the female head.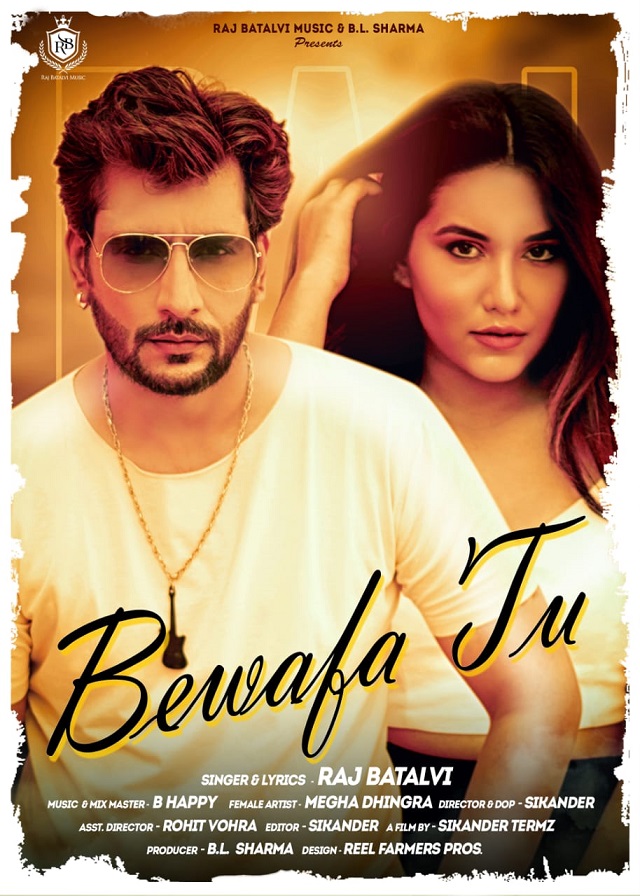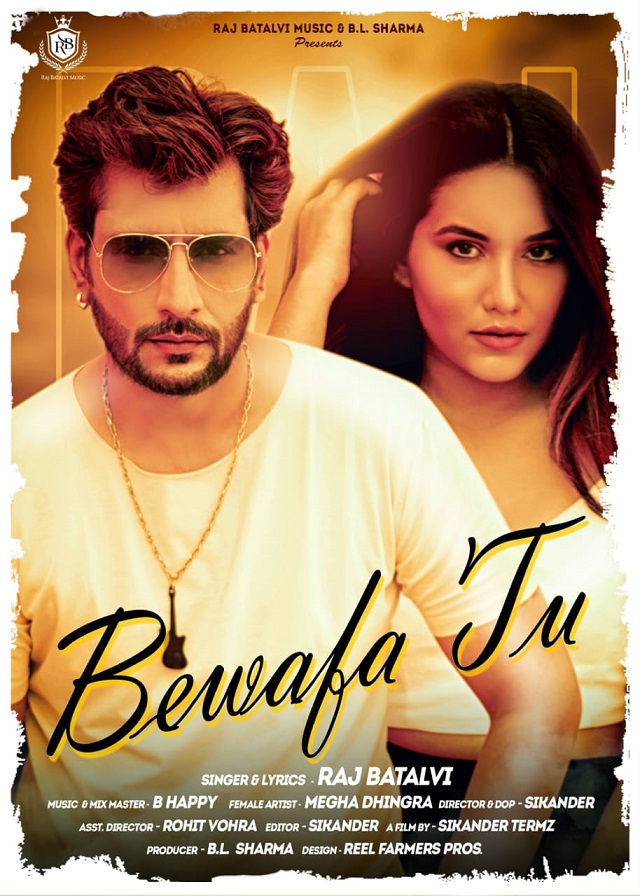 In the music video, Raj Batalvi and Megha are seen in different frames as conditions of breakups. Megha looks gorgeous in her outfit. This song basically depends on the conditions following a breakup so the video ends with a heartbreaking Shayari by Raj.
Expressing his excitement on his latest track, the singer said, "We had to work hard at the risk for shooting in the period of lockdown. We made sure that this is a very new era so that it is a very new era with young music lovers. Be resonant. "Talking further about his co-stars, he said," It was great to share the screen the beautiful Megha Dhingra.
The female lead of the song Megha also shared her experience and revealed, "Bewafa Tu already seems to have struck the chord with the audience. This song offered me the chance to shoot with Raj, who is an amazing artist. It is always great to work with him with whom you are on the same creative page. "My audience always wanted to see me in a framing song number for a long time. I am sure this will be a super hit and my followers will love it. "
Watch the new song of Raj Batalvi here –