Interesting and Fun Facts about Lili Elbe, a Danish transgender woman Lili Ilse Elvenes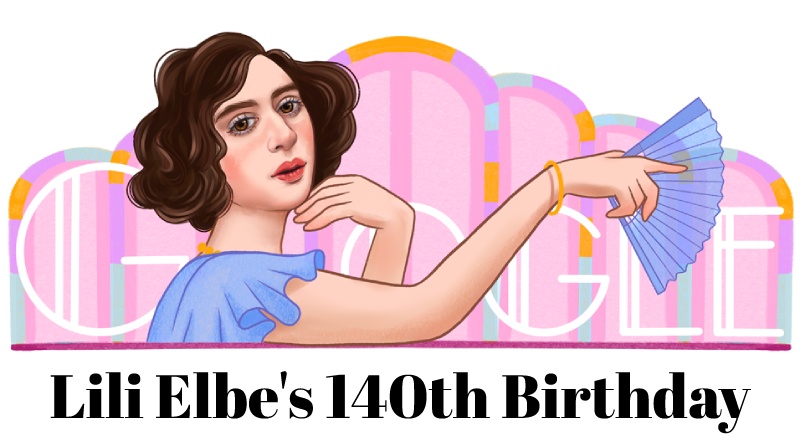 Search engine giant Google celebrates the 140th birthday of Lili Ilse Elvenes, better known as Lili Elbe, a Danish transgender woman and one of the earliest recipients of gender reassignment surgery, with a Google Doodle on December 28, 2022. Lili Elbe's interesting and fun facts are listed below.
Here is a look at the life and work of Lili Elbe.
Who was Lili Elbe?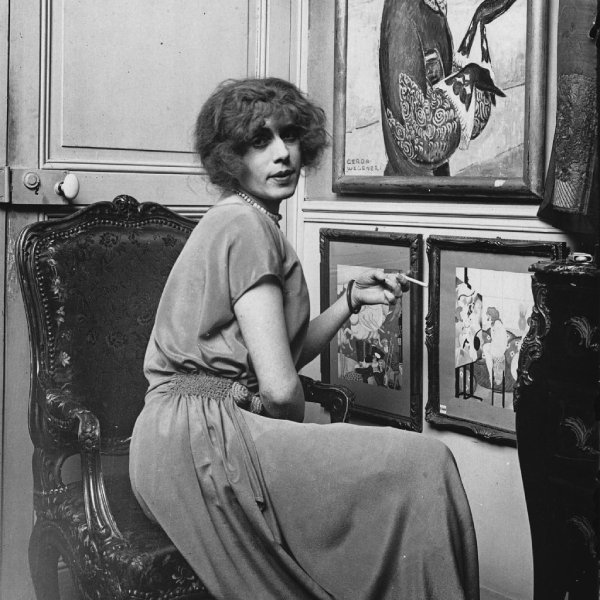 Personal
Bith name: Einar Magnus Andreas Wegener
Birth date: 28 December 1882
Birthplace: Vejle, Denmark
Died on: 13 September 1931 (aged 48)
Death place: Dresden, Weimar Republic
Also known as: Lili Ilse Elvenes, Einar Wegener
Father name: Mogens Wilhelm Wegener
Mother name: Ane Marie Thomsen
Spouse: Gerda Wegener
Notable Alumni: Royal Danish Academy Of Fine Arts
30 Interesting Facts about Lili Elbe
Lili Elbe was born on December 28, 1882, in Vejle, Denmark, a small fjord-side town. He was given the name Einar Magnus Andreas Wegener when he was raised as a male child. He may have been born as an intersex child, according to some reports, but there is no definitive proof.
She chose the surname "Elbe" in honor of the Central European river that flows through Dresden.
Lili Elbe moved to Copenhagen as a teenager. Wegener was a student at the Royal Danish Academy of Fine Arts in Copenhagen, Denmark.
Both Einar Wegener and his wife Gerda Gottlieb worked in the same field, both of whom received their degrees from the Royal Danish Academy of Fine Arts. While Wegener was a specialist in landscape paintings, his wife outlined for books and fashion magazines.
Einar Wegener's transformation into a woman began by accident. He disguised himself as a woman one day when Gottlieb's model failed to show up. In order for him to appear more like the model, he was required to wear heels and stockings. Strangely, he did not find the dress to be awkward. He began dressing and identifying as a woman more and more as it became the norm.
Lili Elbe donned a dress and posed for her wife when Gottlieb's model failed to show up for a portrait. Elbe said that the dress and stockings made her feel surprisingly at ease, and she started to wonder about her gender identity. Through these experiences, she started to imagine carrying on with life as a lady, and she started living legitimately as herself with the name Lili. 
The couple was able to benefit from this transition. Gottlieb became well-known for her paintings of her husband disguised as a beautiful woman. Until 1913, individuals stayed ignorant that the subject of the paintings was really a male person none other than Gottlieb's spouse.
Einar Wegener met his future wife Gerda Gottlieb, a fellow student and aspiring painter, while he was a student at the Royal Danish Academy of Fine Arts. In 1904, when Gottlieb was 19 and Wegener was 22, the couple fell in love and got married.
In 1907, Wegener got the Neuhausens prize and his creations were shown at the Vejle Art Museum and the Salon d'Automme in Paris.
In 1912, the couple made the decision to settle in Paris after having traveled extensively together. The open culture of the city offered Einar Wegener the much-desired opportunity to live unequivocally as a woman, and his wife as a lesbian.
The couple moved from Copenhagen to Paris in 1912, where Lili Elbe could live as she was and face fewer judgments. In the 1920s, when gender-affirming surgery was still very new and experimental, Elbe found out about its possibility.
By the 1920s, Einar Wegener had nearly changed his personality, going to public events with his wife with the characteristic traits of a woman. He was referred to by others as Einar Wegener's sister Lili Elbe. Other than his wife and closest friends, no one else knew Lili Elbe's identity.
Lili Elbe learned about a way to biologically transform her body around that time. The German Institute for Sexual Science in Berlin, which was established by Dr. Magnus Hirschfeld, made the procedure, which was still in its experimental stage, possible.
Elbe underwent a series of surgeries in Germany because she knew she wanted her body to match her gender identity, despite the risk. She received a passport in her name and was legally recognized as a woman as a result of the procedures.
Lili Elbe named her family Elbe in honor of the Elbe River, which flows through Dresden, where she had her surgeries and was declared a woman. The couple divorced amicably because the law at the time did not recognize marriages between women. 
Elbe began a romantic relationship with the French art dealer, Claude Lejeune, in the form of a woman. She desired to tie the knot and start a family with him. She trusted that her last surgery including a uterus transplant would make her dream of bearing children true.
Lili Elbe wanted a uterus transplant procedure because she had remarried and hoped to become a biological mother. Sadly, she died shortly after the surgery due to her body rejecting the organ, so she never got the chance to become a mother.
Lili Elbe decided to have surgery by 1930 in order to become a complete woman. He made the decision to take the chance, even though gender reassignment surgery was still in its trial stage at the time. He visited Germany for this reason and throughout the following two years, four surgeries were performed.
Dr. Magnus Hirschfeld removed Einar Wegener's testicles in the first surgery. Dr. Kurt Warnekros at the Dresden Municipal Women's Clinic performed the subsequent three surgeries, which included transplanting a uterus and creating a vaginal canal, removing the penis and scrotum, and placing an ovary in the abdomen.
The long-awaited final surgery, the transplant of a uterus and the construction of a birth canal, was scheduled for June 1931. Both of these procedures were still at a nascent stage. She contracted an infection after the surgery, and on September 13, 1931, she died of cardiac arrest three months later.
Lili Elbe was able to legalize her gender transition in the interim. Even a passport bearing her new name, Lili Ilse Elvenes, was given to her.
Furthermore, Lili Elbe completely stopped painting in order to complete the transition and let go of her previous identity.
Lili Elbe got divorced from Gottlieb because she was no longer the man Gottlieb had married before the fourth and final surgery.
Despite being a professional illustrator, Einar Wegener is best known for transforming into Lili Elbe, a woman. He was the second transgender woman to benefit from early 1930s gender reassignment surgery.
The LGBT film festival "MIX Copenhagen" presents four "Lili" awards annually in her honor.
Under the pen name of Niels Hoyer, Ernst Ludwig Harthern-Jacobson compiled information about Elbe's life from her diaries and published the book "Man into Woman" in 1933. One of the earliest inspirational books about the life of a transgender person is this one.
In the year 2000, the international bestseller "The Danish Girl" was written by David Ebershoff. The life of Lili Elbe was fictionalized in it. 2015 saw the adaptation of the book into the highly acclaimed film of the same name.
The two books she wrote about her life and the LGBTQ+ film festival MIX Copenhagen, which gives Lili awards for the best feature, documentary, and short film, continue her legacy.
One of the first widely published books about a transgender person's life, Man into Woman is based directly on her diaries, and The Danish Girl is a fictional book and movie based on her life.
In honor of Lili Elbe's birthday on December 28, 2022, Google featured a Google Doodle on its homepage.
Google Doodle to Celebrate Lili Elbe's 140th Birthday
Today's Google Doodle on December 28, 2022, commemorates Lili Elbe's 140th birthday. As one of the first people to have gender-affirming surgery, she is regarded as one of the most important artists of her time and an influential figure in the LGBTQ+ community. Google Doodle artwork was presented by Amsterdam-based guest artist Hilde Atalanta.