Interesting and Fun Facts about Tomie Ohtake, a Japanese-Brazilian Visual Artist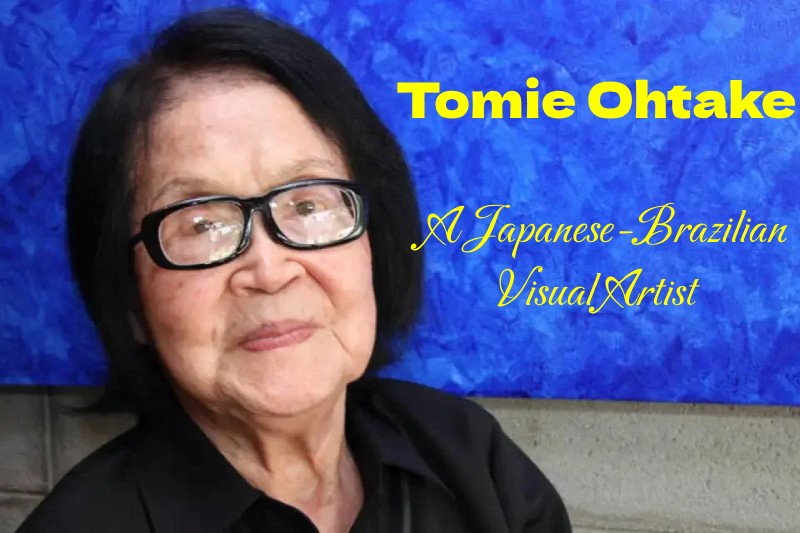 Today's Google Doodle honors Tomie Ohtake (大竹富江, Ōtake Tomie, née Nakakubo (中久保)), a Japanese-Brazilian artist best known for her elaborate abstract paintings that use primary colors. The Google Doodle celebrates Tomie Ohtake's 110th birthday and was illustrated by Michelle Kumata, a guest artist from Seattle. She demonstrated that you can always discover your passion and pursue it to the fullest. Despite having begun her career in her 40s, Ohtake's creations are timeless. Here are some interesting and fun facts about Tomie Ohtake.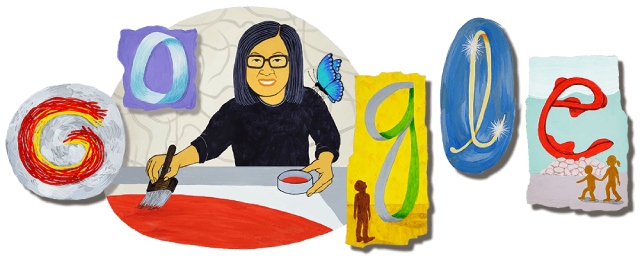 Here is a look at the life and work of Tomie Ohtake.
Table of Contents
Who was Tomie Ohtake?
Tomie Ohtake was a Japanese-Brazilian visual artist. She creates prints, sculptures, and paintings. She was one of the leading figures in the informal abstractionism movement in Brazil.
Quick Look
Birth name:Tomie Nakakubo
Birth date: 21 November 1913
Birthplace: Kyoto, Empire of Japan
Died on: 12 February 2015 (aged 101)
Death place: São Paulo, Brazil
Citizenship:

Japan (until 1968)
Brazil (from 1968)

Education: Keisuke Sugano (菅野圭介)
Known for: Painting, drawing, printing, sculpture
Style: Geometric abstraction, lyrical abstraction
Movement: Abstract art
Spouse: Ushio Ohtake,
Children: 2 (including Ruy)
Memorial(s): Tomie Ohtake Institute
20 Interesting Facts about Tomie Ohtake
Tomie Ohtake was born in Kyoto, Japan, on November 21, 1913.
At the age of twenty-three, Ohtake visited a brother in Brazil in 1936, but she was unable to return to Japan because of the Pacific Theater of World War II.
Ohtake was unable to go back home after Japan got entangled in a world war. She then moved to Brazil to live with her family.
Tomie Ohtake decided to give the painting a try after a fateful visit to the studio of a Japanese artist, which occurred nearly 15 years later.
After visiting the studio of painter Keisuke Sugano, Ohtake moved to São Paulo with her husband and their 1938-born son Ruy, who began and started painting in 1951.
Tomie Ohtake's first exhibition took place in 1957 at the Salão Nacional de Arte Moderna, and she took part in the São Paulo Biennale in 1961.
Ohtake created everything by hand, in contrast to many other artists of the era who used a rigid, precise approach. An "imperfect geometry" was thrown onto the canvas by her. Others soon noticed these vivid, indistinct shapes because they were both inventive and beautiful.
Tomie Ohtake organized numerous solo shows during the ensuing ten years, garnering numerous honors from Brazilian Art Salons. She shifted her focus to public art, producing expansive installations for Tokyo and Guarulhos, among other cities.
Ohtake created two iconic pieces in São Paulo: a towering wave-shaped sculpture in honor of Japanese immigrants to Brazil and a series of mosaic murals that enliven the city's metro Consolacao stop.
Ohtake has experimented with art throughout his career. She designed a film set, illustrated books, and won awards for a film festival and Formula 1. She also never stopped producing art. She created almost 30 new paintings at the age of 100.
Tomie Ohtake has won 28 awards, had 400 group exhibitions, and 120 solo exhibitions on his résumé. Ohtake received the award Order of Rio Branco in 1988 in recognition of her wave-shaped sculpture.
She was an unofficial ambassador of the arts in Brazil and continues to be an inspiration to artists and art enthusiasts around the world.
She took part in the Venice Biennale's Prints section in 1972 and the Tokyo Biennale in 1978.
Since the late 1980s, Tomie Ohtake has produced numerous sculptures for public spaces; her creations have been exhibited in various Brazilian cities, particularly in São Paulo.
Ohtake received two awards: the Order of Cultural Merit in 2006 and the Order of Rio Branco in 1988 for her public sculpture honoring the 80th anniversary of Japanese immigration to São Paulo.
The architects Ricardo Ohtake and Ruy Ohtake were raised by their mother, Tomie Ohtake.
At the age of 101, Tomie Ohtake died on February 12, 2015.
The Tate, the San Francisco Museum of Modern Art, and the Metropolitan Museum of Art all own pieces of Ohtake's art.
Tomie Ohtake's work was exhibited in the London Whitechapel Gallery's Action, Gesture, Paint: Women Artists and Global Abstraction 1940-1970 exhibition in 2023.
On November 21, 2023, Google featured a Google Doodle on its homepage to celebrate Tomie Ohtake's 110th birthday.