Interesting Facts about Dr. Victor Chang, a Pioneer of Modern Cardiac and Heart Transplant Surgery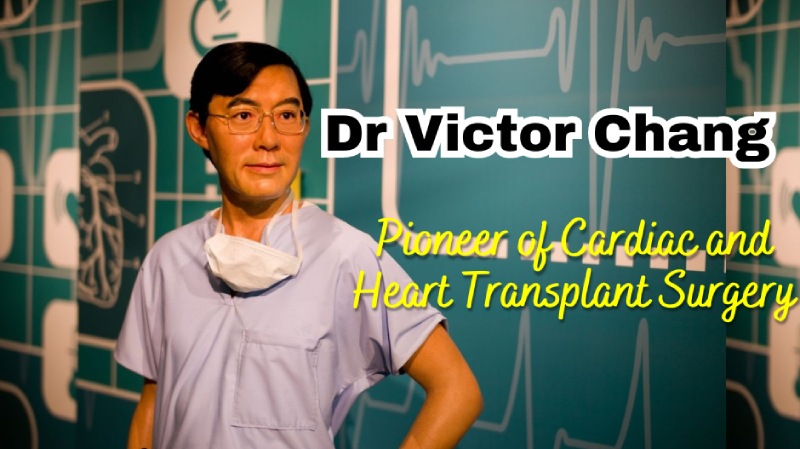 Dr. Victor Chang, an Australian surgeon of Chinese descent who pioneered modern cardiac and heart transplant surgery, is honored and celebrated in today's Google animated Doodle. Dr. Chang was born on November 21, 1936, in Shanghai. Here are some interesting and fun facts about Dr Victor Chang.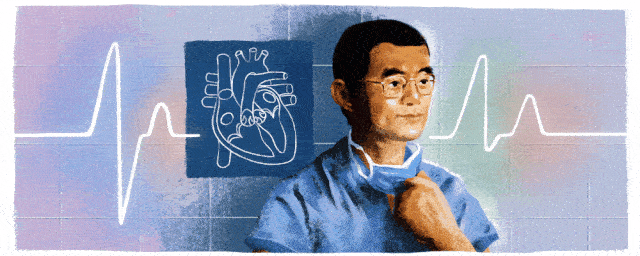 Here is a look at the life and work of Dr Victor Chang.
Table of Contents
Who was Dr Victor Chang?
Australian cardiologist and surgeon Victor Chang, who was born in China, was a pioneer in the field of modern heart and heart-lung transplantation. Additionally, he contributed to the development of devices that could be used in heart surgery, such as artificial heart valves.
Quick Facts
Birth name: Chang Yam Him
Also known as: Dr. Victor Peter Chang
Birth date: 21 November 1936
Birthplace: Shanghai, Republic of China
Died on: 4 July 1991 (aged 54)
Death place: Sydney, New South Wales, Australia
Nationality: Australian
Education: University of Sydney
Years active: 1960–1991
Known for:

Pioneer of heart transplantation
Medical career

Profession: Heart surgeon
Institutions: St Vincent's Hospital
Sub-specialties:

Cardiothoracic surgery
Heart transplant

Research: Development of an artificial heart valve with the formation of Pacific Biomedical Enterprises in Singapore.
Awards: Companion of the Order of Australia
30 Interesting Facts about Dr. Victor Peter Chang
Dr Victor Chang was raised in Hong Kong after being born in Shanghai, China, on November 21, 1936. His father was Aubrey Chang, and his parents were Chinese Australians. Frances and Anthony were the names of his two siblings.
He went to a school in Kowloon Tong for his early education, and he also briefly attended "St. Paul's College," which is located in Hong Kong.
In 1951, after his mother's death, his father sent him and his sister to live with relatives in Sydney, Australia.
Dr Victor Chang first enrolled in the Lewisham-based "Christian Brothers' High School" after leaving the Belmore Boys' High School.
In 1962, he enrolled at the "University of Sydney" to continue his studies in medical science, where he graduated with a Bachelor of Medicine and Surgery (MBBS) degree.
He completed an internship at "St. Vincent Hospital" under the supervision of cardiologist Mark Shanahan. He eventually made his way to London, where he trained under physician Aubrey York Mason.
After receiving a "Fellowship of the Royal College of Surgeons" in 1966, this exceptional physician pursued cardiothoracic surgery training at the "Royal Brompton Hospital."
He met Ann when he was living in London in the late 1960s, and the two eventually got married. Matthew, Marcus, and Vanessa, their two sons and daughter, were a blessing.
Dr Victor Chang completed his residency while working at the "Mayo Clinic" in the United States.
In 1972, he moved to Sydney and again became a member of "St. Vincent Hospital," where he worked as a consultant cardiothoracic surgeon. He was awarded a Fellowship at the "Royal Australasian College of Surgeons" the following year.
Dr Victor Chang was recognized as a "Fellow of the American College of Surgeons" in 1975.
He worked with prominent cardiac surgeons Dr. Harry Windsor and Dr. Mark Shanahan at "St. Vincent Hospital."
In 1980, he worked to construct heart transplant facilities at "St. Vincent" and promoted the use of anti-rejection medications.
He led a group of medical professionals that performed a heart transplant on Fiona Coote, a teenage patient, in 1984. In Australian medical history, this patient was the youngest to have a heart transplant.
Dr Victor Chang's efforts contributed to the creation of the "National Heart Transplant Unit" at "St Vincent's Hospital" that same year.
Additionally, he played a key role in the founding of the "Australian Chinese Foundation," which promoted medical research in Southeast Asia and raised the standards for healthcare in the region.
Chang established the Victor Chang Foundation in 1984 to provide grants in the two areas of cardiology and cardiothoracic surgery education and innovation that he was deeply committed to. Under the direction of his daughter Vanessa Chang, the foundation is still active today.
This skilled doctor and his team carried out numerous successful heart transplant procedures between 1984 and 1990.
To address the lack of available heart donors for transplants, this remarkable surgeon collaborated with numerous scientists and engineers who worked tirelessly to develop an artificial heart.
Members of the global team worked together to create artificial heart valves that became known as "St. Vincent's Heart Valves" through their collaborative efforts.
He was awarded the title of "Companion of the Order of Australia" in 1986 in recognition of his services in the field of medical science as well as his role in promoting international relations between China and Australia.
The University of New South Wales also awarded this generous doctor the M.D. Honoris Causa in recognition of his "scholarly achievement and humanitarian endeavors."
This good Dr Victor Chang tragically died on July 4, 1991, after being shot following a fight with two men named Chew Seng Liew and Choon Tee Lim, who had attacked him to get money.
The 'Victor Chang Cardiac Research Institute' was opened by the Australian Prime Minister in 1994.
Additionally, the "Christian Brothers' High School" dubbed a lab "Dr. Victor Chang Science Labs" in honor of this outstanding surgeon.
Dr Victor Chang was named the "Australian of the Century" by former Australian Prime Minister John Howard at the 1999 "People's Choice Awards."
At the "St. Vincent Hospital," the "Victor Chang Lowy Packer Building" was built in 2008.
Chang was named the person for the decade 1979–1989 in a Time magazine article titled "A Golden Anniversary," which listed names of people who had shaped the previous "50 Years in the South Pacific."
Victor Chang is the name given to a Sydney Ferries Emerald-class ferry in 2017.
The minor planet 24450 was named after Dr Victor Chang in October 2023, and on his 87th birthday, November of the same year, a Google Doodle with a portrait of Victor Chang appeared across various regions.