Interesting Facts About British Activist Claudia Jones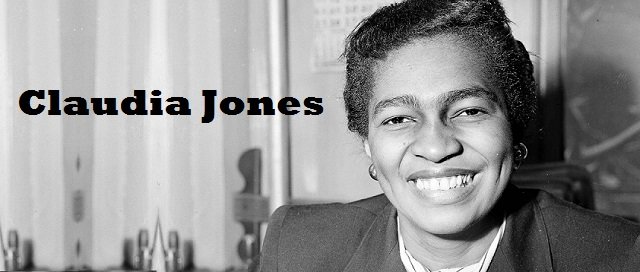 Search engine giant Google celebrates Trinidad-born activist and journalist Claudia Jones, known as the mother of the Notting Hill carnival, on October 14, 2020.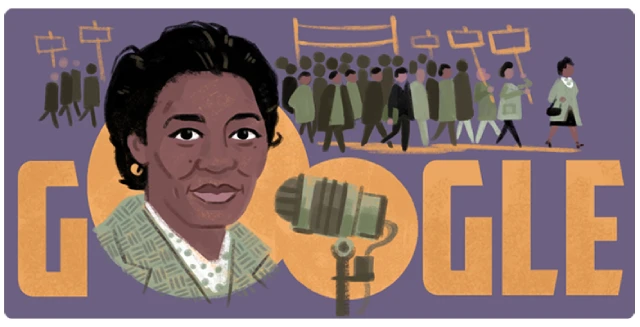 Here's a look at the life and work of British black nationalist and activist Claudia Jones.
Personal
Birth Name: Claudia Vera Cumberbatch
Birthdate: 21 February 1915
Birthplace: Belmont, Port of Spain, Trinidad and Tobago
Died on: 24 December 1964 (aged 49)
Death place: London, United Kingdom
Resting place: Highgate Cemetery
Nationality: Trinidadian
Known as: Trinidad & Tobago-born British black nationalist, communist and political activist, feminist, community leader, communist, and journalist
Interesting Facts about Claudia Jones
Claudia Jones, a women's activist, black nationalist, political activist, community leader, communist, and journalist, has been depicted as the mother of the Notting Hill carnival.
The diversity of Claudia Jones' political affiliations obviously showed her multifaceted way to deal with the battle for equivalent rights in the twentieth century.
Claudia Jones was born in Belmont, Port-of-Spain, Trinidad in 1915, and at eight years old moved to Harlem, New York with her parents and two sisters.
Claudia Jones' education was stopped by Tuberculosis and the harm to her lungs as well as serious heart disease tormented Claudia for the rest of her life.
Claudia Jones was additionally an unyielding figure in the early battle for racial equality and worked resolutely all through her short life to promote revolutionary politics around the world.
In 1936 she joined the American Communist Party to a great extent because of its firm defense of the Scottsboro 'boys'.
For more than 30 years Claudia Jones lived in New York and during this time became an active member of the American Communist party, an association wherein her editorial and community leadership abilities were amplified.
By 1937, Claudia Jones (aged 22) was on the editorial staff of the Daily Worker and in 1938 became editor of the Weekly Review.
During the second world war, the Young Communist League (YCL) was changed into American Youth for Democracy, and she became editor of its monthly journal, Spotlight.
In 1947, Claudia Jones was made executive secretary of the National Women's Commission and, in 1952, of the National Peace Commission.
In 1948, her communist activities prompted her arrest and imprisonment on Ellis Island and threatened extradition to Trinidad, at that point a Crown Colony.
In 1953, Claudia Jones took control over the editorship of Negro Affairs.
By 1948 Claudia Jones had become the editor of Negro Affairs for the party's paper the Daily Worker and had developed into a refined speaker on human and civil rights.
In 1951, aged just 36, she suffered her first heart attack and, between then and 1955, went into hospital a few times.
In 1955, the Supreme Court wouldn't hear Claudia Jones' appeal against conviction and Claudia started her sentence of a year and a day at the Federal Reformatory for Women at Alderson, West Virginia.
The next stage was for her to be presented with a deportation order. In this way, on 7 December 1955 at Harlem's Hotel Theresa, some 350 individuals met to say goodbye to Claudia.
In 1955 Claudia Jones was extradited from the US and given asylum in England, where she spent her residual years working with London's African-Caribbean community.
By 1958, Claudia Jones had established the West Indian Gazette and Afro-Asian Caribbean News, which she edited and ran above a barber's in Brixton.
It was the UK's first weekly black newspaper and was crucial in her efforts to compose the black British populace in campaigns for equivalent rights in employment, education and housing, and access to the welfare estate and services, raising black awareness and contending for an independent West Indies.
In January of 1959, the first Caribbean Carnival was held inside St Pancras Town Hall and broadcast by the BBC.
Despite popular belief, the London carnival didn't begin in Notting Hill toward the finish of the 1960s, nor was the West Indian World the first Black newspaper in Britain.
Claudia Jones established and edited The West Indian Gazette which notwithstanding financial issues stayed pivotal in her battle for equivalent opportunities for black people.
Claudia Jones' lasting heritage is without a doubt the Notting Hill carnival, which she helped launch in 1959 as an annual feature for Caribbean ability. These early festivals were held in halls and were epitomized by the slogan, 'A people's art is the genesis of their freedom'.
Claudia Jones showed up in London fourteen days after the fact and, until her demise nine years after the fact in December 1964, she was to be a selfless and inexhaustible contender for the rights of people groups from Africa, Asia, and the West Indies. Or on the other hand, as the masthead of WIG would have it, 'Afro-Asian Caribbean [peoples]'.
Before WIG, there were, obviously, what could be known as the house journals of associations, for example, the Caribbean Labor Congress and Harold Moody's League of Colored People, which drew out The Keys.
Claudia Jones was a Communist for her whole grown-up life and a pioneer in a few significant movements that denoted the 20th century. These included: the African American liberation movement in the United States, the international Communist movement, the battle for the women's rights, the fight for world peace, and the Caribbean battle for independence and unity.
Claudia Jones and the West Indian Gazette additionally organized five other annual indoor Caribbean Carnival cabarets at such London venues as Seymour Hall, Porchester Hall, and the Lyceum Ballroom, which events are viewed as antecedents of the celebration of Caribbean Carnival that finished in the Notting Hill Carnival.
Claudia Jones passed on Christmas Eve in 1964 at the age of only 49, having suffered a heart attack achieved by heart disease and tuberculosis.
Even though Claudia Jones' memorial service became a huge political event, her grave lay unmarked until 1984, when the Afro-Caribbean Organization in King's Cross raised funds to purchase a headstone. She is buried in Highgate Cemetery, in the plot to the left of Karl Marx.
The National Union of Journalists' Black Members' Council holds a prestigious annual Claudia Jones Memorial Lecture every October, during Black History Month, to honor Jones and celebrate her contribution to Black-British journalism.
The Claudia Jones Organization was established in London in 1982 to help and engage women and families of African-Caribbean heritage.
Winsome Pinnock's 1989 play A Rock in Water was propelled by the life of Claudia Jones.
Jones is named on the list of 100 Great Black Britons (2003).
In August 2008, a blue plaque was disclosed on the corner of Tavistock Road and Portobello Road honoring Claudia Jones as the "Mother of Caribbean Carnival in Britain".
In October 2008, Britain's Royal Mail recognized Claudia Jones with a special postage stamp.
Claudia Jones is the subject of a documentary film by Z. Nia Reynolds, Looking for Claudia Jones.
Community Support organized A Claudia Jones 100 Day on the 100th anniversary of her birth at Kennington Park Estate Community Centre on Saturday, 21 February 2015. This started with a guided tour giving her two fundamental residences while she lived in London, and the previous West Indian Gazette office close by.
On October 14, 2020, Google honored Claudia Jones with a Google Doodle. On this day in 2008, Claudia Jones was honored with a Great British Stamp in the "Women of Distinction" series to memorialize her lifetime of pioneering activism.