Interesting Facts about Enedina Alves Marques, the First Black Woman Engineer in Brazil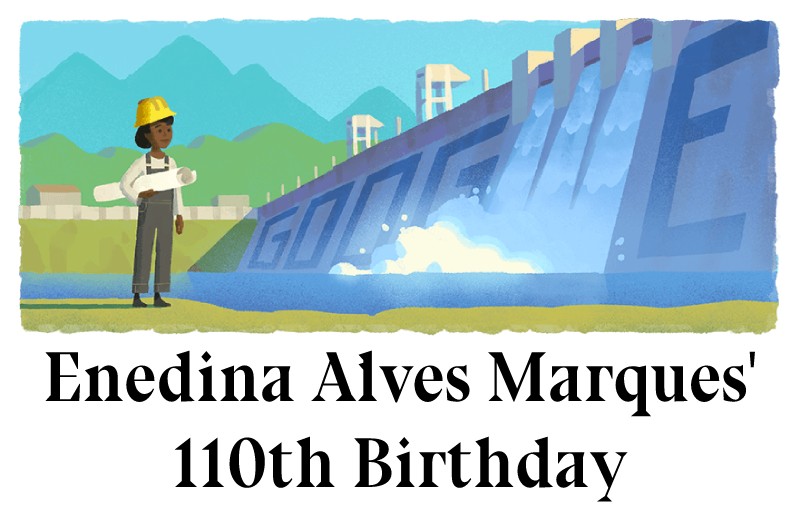 Google Doodle celebrates the 110th birthday of Enedina Alves Marques, a Brazilian engineer, and teacher who worked for the Paraná State's Department of Water and Energy, On January 12, 2023. Here are some interesting and fun facts about Enedina Alves Marques.
Here is a look at the life and work of Enedina Alves Marques.
Who was Enedina Alves Marques?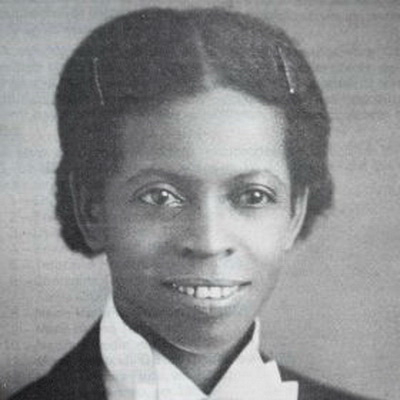 Personal
Birth date: January 13, 1913
Birth place: Curitiba, Paraná, Brazil
Died on: August of 1981
Death place: Curitiba, Paraná, Brazil
Nationality: Brazilian
Famous as: Civil engineer
Father name: Paulo Marques
Mother name: Virgília Alves Marques
20 Interesting and Fun Facts about Enedina Alves Marques
Enedina Marques was born in Curitiba, the capital of Paraná, in 1913. She was part of a larger group of Afro-Brazilians who moved from the countryside to the cities of Brazil in the 1910s after slavery was abolished in 1888. Her mother Virgilia worked as a washerwoman and housemaid when the family moved into the Ahú or Portão neighbourhoods.
Enedina Alves Marques was taught to read between 1925 and 1926. Around 1927, she entered a Normal School to learn how to be a teacher, graduating in 1931.
Marques worked as a teacher in Rio Negro, São Mateus do Sul, Cerro Azul, and Campo Largo, in several cities of Paraná, from 1932 to 1935.
Enedina Alves Marques returned to Curitiba in 1935 and 1937 to complete Madureza at the Ginásio Novo Ateneu, a teacher preparation course at the time.
During this time, Enedina Alves Marques taught literacy classes out of a rented building in front of the Colégio Nossa Senhora Menina and at the Escola de Linha de Tiro in the Juvevê neighborhood.
Mathias Caron, a builder, and his wife Iracema let her live in their home in exchange for her helping with the domestic services.
Enedina Alves Marques took a nighttime pre-engineering course at the Ginásio Paranaense, which is now known as the Paraná State College (Colégio Estadual do Paraná), in 1938 or 1939 while she was living at the Carons' house.
Marques lived with the Caron family until 1954, and the family has become an essential source for a biographical scholarship that exists about her early life.
Enedina Alves Marques wrote to the director of the Faculty of Engineering at the Federal University of Paraná (Universidade Federal do Paraná, UFPR) in 1939 to request registration for the civil engineering degree qualification exams.
In 1940, Enedina Alves Marques enrolled in the School of Engineering at the UFPR. She was the only woman in her class of 32 men when she graduated from the program in 1945. At 32, she became the first Black woman engineer in Brazil and the first female engineer in Paraná.
Marques switched careers in 1946 from earning a living as a housekeeper and teacher, which she had done throughout her education to support herself, to serve as an engineering assistant to the State Secretary of Transport and Public Works.
Moisés Lupion, the Governor of Paraná, promoted her to work as an inspector of public works at the State Department of Water and Electric Power the following year.
Enedina Alves Marques worked in the state's hydroelectric power system and was involved in a number of important projects involving the Capivari, Cachoeira, and Iguaçu rivers. One of these projects was the construction of the Capivari-Cachoeira Plant, which is now the Governador Pedro Viriato Parigot de Souza Plant and is the largest underground hydroelectric plant in the south of Brazil. Additionally, Enedina Alves Marques contributed to the Paraná State College's campus construction.
Octávio Ianni, a sociologist, conducted an interview with Marques in 1961 for the publication Metamorphoses of the Slave (As metamorfoses do escravo), which was funded by UNESCO and aimed to highlight the achievements and struggles of Afro-Brazilians.
After she retired in 1962, Governor Ney Braga granted her a pension comparable to that of a judge in recognition of her contributions to Paraná.
At the age of 68, Enedina Alves Marques died of a heart attack in the Lido Building in downtown Curitiba in 1981.
In 1988, a street in the Cajuru neighborhood of Curitiba: Rua Engenheira Enedina Alves Marques was given her name.
Her name was added to the Memorial to Pioneering Women (Memorial à Mulher Pioneira) in Curitiba in 2000, along with the terms of 53 other pioneering Brazilian women. This memorial was built by the Soroptimists, an international human rights organization dedicated to the advancement and recognition of women.
The Instituto de Mulheres Negras Enedina Alves Marques was established in Maringá in 2006 and given her name.
On January 13, 2023, Google featured a Google Doodle on its homepage for celebrating Enedina Alves Marques' 110th birthday.