Lifestyle
Interesting Facts about Russian Lexicographer Sergey Ozhegov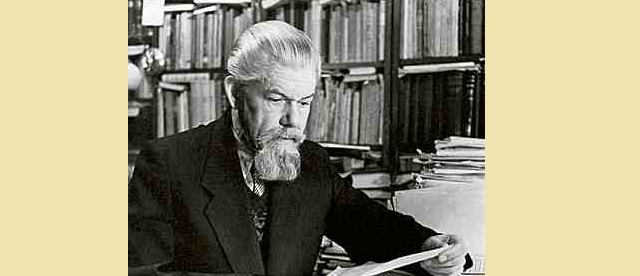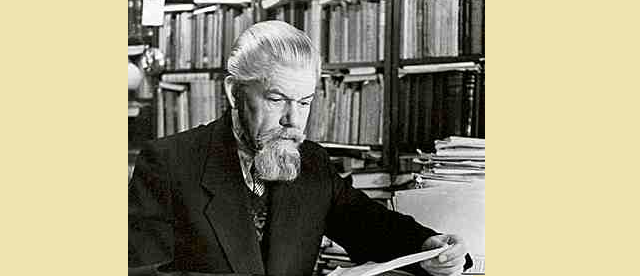 Google Doodle celebrates the 120th birthday of Russian Lexicographer Sergey Ozhegov (Серге́й О́жегов) on September 22, 2020.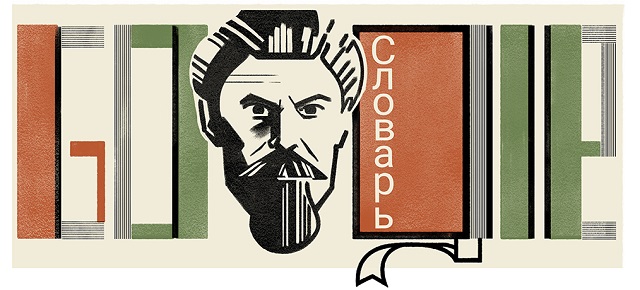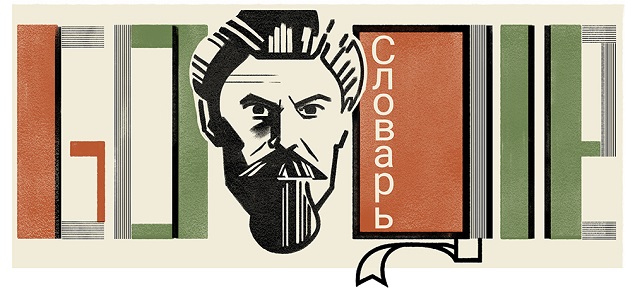 Here's a look at the life and work of Russian Lexicographer Sergey Ozhegov (Серге́й О́жегов).
Personal
Birthdate: 22 September 1900
Birthplace: Kuvshinovo, Kuvshinovsky District, Tver Oblast
Died on: 15 December 1964 (aged 64 years)
Death place: Moscow, Russia
Nationality: Russian
Education: Leningrad University
Known for: Lexicographer
Notable work: Dictionary of the Russian Language (Слова́рь ру́сского языка́)
22 Interesting Facts about Sergey Ozhegov (Серге́й О́жегов)
Sergey Ivanovich Ozhegov (Серге́й Ива́нович О́жегов) was a Russian lexicographer.
In 1926, he graduated from Leningrad University where his teachers included Lev Shcherba and Viktor Vinogradov.
Sergey Ozhegov (Серге́й О́жегов) was as yet a student when he started to work on the "Russian Language Explanatory Dictionary" – in a beginning phase it was called "The Project of the Revolutionary Epoch Dictionary."
In 1935–1940, Ozhegov contributed to Dmitry Ushakov's four-volume explanatory dictionary of the Russian language.
In 1936, Sergey Ozhegov (Серге́й О́жегов) moved to Moscow. Ozhegov taught the Russian language in the best institutes of the city.
Sergey Ozhegov (Серге́й О́жегов) got done with working on the "Explanatory Dictionary" one year before World War II began in Russia.
His fundamental piece of work, the Dictionary of the Russian Language ("Слова́рь ру́сского языка́"), as updated and corrected by Natalia Shvedova, is the most generally used reference for the Russian language today.
In 1945 World War II was finished. The first edition of the dictionary by Sergey Ozhegov (Серге́й О́жегов) was published in 1949.
Released in 1949, the first edition of the dictionary contained 50,000 words and immediately had an effect on Russia's logophiles.
Sergey Ozhegov (Серге́й О́жегов) managed eight updated editions all through his career, and modern versions of the powerful reference have developed to incorporate about 80,000 words.
Other than working on the dictionary he additionally explained a new course for his students and arranged a series of lectures devoted to paleography, the special philological order of the history of script.
Sergey Ozhegov (Серге́й О́жегов) likewise established a linguistic scientific association, investigated war language, and even personally protected the building he lived in – later it would become the Russian Language Institute.
Sergey Ozhegov (Серге́й О́жегов) additionally ran the Russian Language Institute as a major aspect of the Russian Academy of Sciences to oversee and advise on the right spelling, grammar, and pronunciation the Russian language.
Ozhegov's dictionary alone didn't characterize his career; he likewise established the Standard of Speech Center to give language coaching to TV actors, and today the building where he lived carries on his legacy as the Russian Language Institute.
In 1992 in China the "New Russian-Chinese Dictionary" in light of Ozhegov's work was published. It was made by a Chinese researcher of Russian origin who translated Ozhegov's dictionary from Russian into Chinese in exactly the same words.
His work was broadly perceived in the Soviet Union and he concurred burial at the Novodevichy Cemetery.
Sergey Ozhegov (Серге́й О́жегов) didn't take an active part in the political existence of the nation. For quite a while he upheld the Socialist Revolutionary Party, at that point composedly invited the new Bolshevik administration.
Sergey Ozhegov (Серге́й О́жегов) was not without his detractors, particularly among Russian émigrés.
Vladimir Nabokov, for example, contrasted his dictionary and that of Vladimir Dahl ominously and, in his novel Ada or Ardor, even called it "moronic".
Sergey Ozhegov (Серге́й О́жегов) passed on in 1964. He was planning to begin deal with new projects when a heartbreaking medical error intruded on his life. During an operation in a hospital, Ozhegov was transfused with infected blood.
Sergey Ozhegov never got the official status of academics nor was he awarded any renowned awards; none of his accomplishments in philology were perceived by any prizes.
On September 22, 2020, Google celebrates Sergey Ozhegov's 120th Birthday with Doodle.