Joey Luxx Breaks Into The Scene With Brilliant Debut Album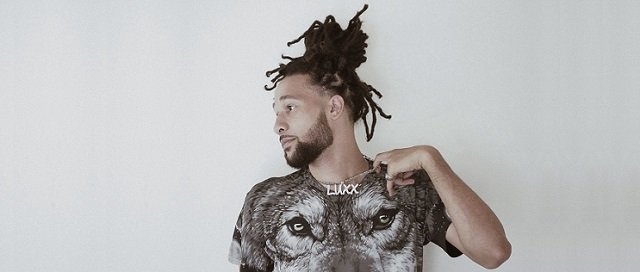 South Jersey artist releases his first long-player 'Space Tape, Vol. 1' and
delivers a fantastic debut. On a journey through his universe, we are counting plenty of highlights already.
This album is must listen! Beat picking, production, and vocals are making a great pairing here, with the debut artist providing extremely confident songwriting.
Joey Luxx had shown sparks of his fire on his 'Warm Up' EP, before but this album is a totally different story.
The 808 heavy production is impressively unique, with interesting samples meeting NASA-approved soundscapes.
In a year where plenty of artists have proven as very predictable, the South Jersey artists surprise us as well as he could. All verses sound extremely well crafted and come with a natural feeling for catchy melodies, that you'd associate with a much more experienced artist. Meeting catchy hooks and great timing, this creates a hot mix for future billboard chart breakers.
Joey Luxx, who had given some peaks into his repertoire prior to the release of his 'Warm Up' EP, reveals one layer after another with each song on his album.
It needs to be said that the production and beat picking is outstanding and the artist seems to have given us a clear vision of where Joey Luxx is headed in the future.
The album has a few standout songs, including the previously released single track 'Solar'. We're looking forward to any other single tracks from the album as 'Center' and 'Delorean' definitely would deserve the spotlight and potentially some visuals as well.
The album sounds a little as if the modern top league of producers would have a go at a 90's arcade game's soundtrack, with nerdy samples meeting 808s and stuttering trap hi-hats.
Whether this is the soundscape we can expect from the artist in the future, or if he will keep mastering new territory in his spaceship, we will see.
For now, let's celebrate this brilliant album and congratulate the artist on a brilliant start debut.