José María Licona Creates A Natural Soap Called Dermabón To Help Treat Psoriasis Patients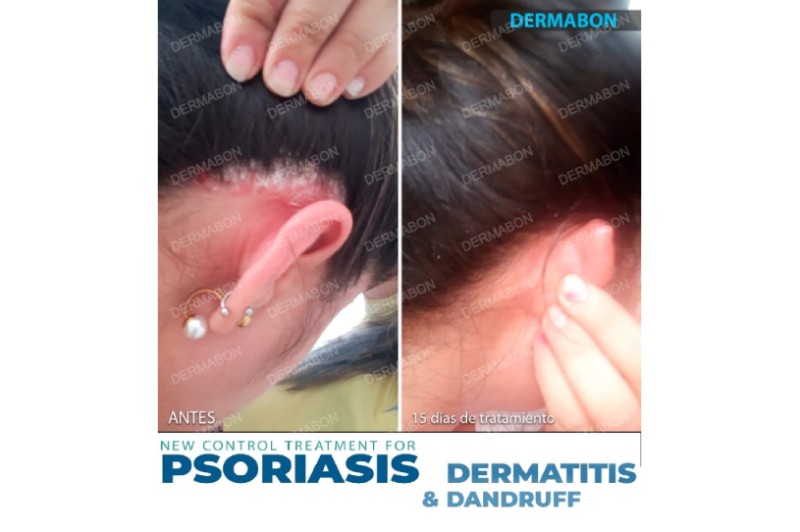 José María suffered from psoriasis has created Dermabón in 2005 to treat the disease to 93% effectiveness.
For the last 45 years, José María has been suffering from psoriasis, a skin disease that causes red, itchy scaly patches, most commonly on the knees, elbows, trunk, and scalp. It is a common, long-term (chronic) disease with no cure. Being a first-hand recipient of the suffering and the effects of psoriasis, José understands the pain of the patients that suffer through this.
José used his resources to cure himself, from various specialists that attempted to cure the disease (allopathic, homeopaths, naturists) but it was all useless, to countless medicines, creams, and pills without good results. After extensive research, José, in 2005 created a soap for daily use that diminishes the effects of the disease by 93%. It's not a full cure but it is highly effective.
The disease tends to go through cycles, flaring for a few weeks or months, then subsiding for a while or going into remission. José talks about his experience with Dermabón " I have been using it since 2005 in the daily bath and I have not had a recurrence of my disease". His company has been certificated by FDA (USA) and Kosher (Jewish community) and is endorsed by socially sustainable organization Cemefi (www.cemefi.org/esr/).
They are supported by Escuela de Medicina del Tecnológico de Monterrey, Campus Chihuahua and their research has shown 93% efficiency and few side effects. José has been warned by Mexican authorities to register the company in Cofepris (industrial production). He adds, "I made it at home, helped by three people, handcrafted and now I can't install a plant." His aim is to develop this soap in the market in a larger quantity so that he can make it easily accessible to people suffering from this disease.
If you would like to know more about this person, please visit:
Instagram: https://www.instagram.com/psoriasis_natural_tratamiento/
Website: https://www.dermabonsoap.com