Kiyoshi Kuromiya: Google Doodle celebrates a Japanese American LGBTQ rights activist in honor of the US Pride Month 2022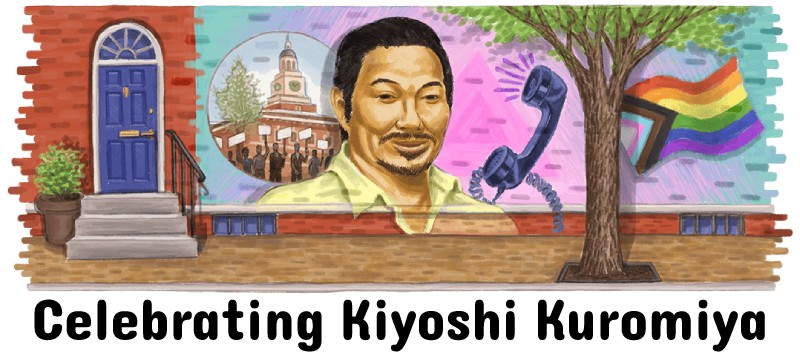 Google Doodle celebrates Kiyoshi Kuromiya (キヨシ・クロミヤ), a Japanese American author and civil rights, anti-war, gay liberation, and HIV/AIDS activist, in the honor of the organization's celebration of LGBTQ Pride Month on June 4, 2022.
Who was Kiyoshi Kuromiya (キヨシ・クロミヤ)?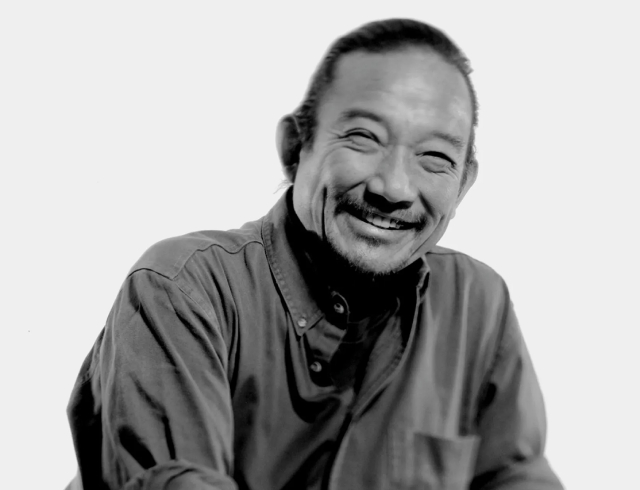 Kiyoshi Kuromiya was born on May 9, 1943, in Wyoming, however, his family's house was in California. At the time, pressures were intense between Japan and America, and the United States put those of Japanese descent into internment camps around the country. In that capacity, Kuromiya was born inside the Heart Mountain Concentration Camp.
Kiyoshi Kuromiya, a third-age Japanese American, and his family were among the 120,000 Japanese Americans compelled to migrate to internment camps during the war. He experienced childhood in Southern California however moved east to attend college in Pennsylvania in 1961.
Both Kiyoshi Kuromiya's parents were born in California and following 15 years of living in Monrovia and a year between Arizona and Nevada in 1961, Kuromiya decided to leave the west coast to go to college in Philadelphia to learn at the University of Pennsylvania.
In the wake of living on the West Coast for the vast majority of his life, Kuromiya moved to the eastern US to attend the University of Pennsylvania beginning in 1961. There, Kuromiya wanted to get involved as an activist both for human rights and antiwar efforts. Among other protest events, the next year, he partook in the Congress for Racial Equality's sit-ins at diners in Maryland.
Kiyoshi Kuromiya marks his inspiration to move to Philadelphia in 1961 due exclusively to the name "City of Brotherly Love," and Kuromiya's activism started during the 1960s when he became engaged with civil rights organizing.
Kuromiya began attending college at the University of Pennsylvania in September 1961 as one of six Benjamin Franklin National Scholars; he was a part of a large scholarship that covered almost every one of the related costs of attending.
Kiyoshi decided to study architecture, feeling that it was a field that included a variety of humanistic fields and was propelled by Louis Kahn who too went to Penn and was a professor of architecture at the School of Design.
In 1963, Kiyoshi Kuromiya had the honor of being in participation for Dr. Martin Luther King Jr. "I Have a Dream" speech, and in time Kuromiya became one of Dr. King's assistants.
Kiyoshi Kuromiya officially emerged as gay in 1965, at the first "Annual Reminder," a yearly dissent using picket signs to help the public of the rights that the gay community basically didn't have. After four years, after the Stonewall Riots, Kiyoshi Kuromiya helped help establish the Gay Liberation Front, a group intended to assist men with managing the depression of having an alternate gender identity.
Kiyoshi Kuromiya proceeded with his activism work for decades after that, including helping public awareness of the AIDS epidemic during the '80s the whole way through to the late '90s. Kiyoshi Kuromiya died because of cancer-related complications on May 10, 2000, at 57 years old.
To get a more in-depth look at Kiyoshi Kuromiya's life, make certain to look at the special exhibit from the Heart Mountain Wyoming Foundation on Google Arts and Culture, which incorporates photos of the man himself.
The Google Doodle honoring Kiyoshi Kuromiya portrays a building in the city, painted with a mural of Kuromiya. In a vignette to the left, you can see a dissent before Philadelphia's Independence Hall, while the right side shows a phone and the Progress Pride flag. Concerning why Google picked this day to respect the respected activist, Kiyoshi Kuromiya was inducted into the National LGBTQ Wall of Honor on June 4, 2019.
To honor his contributions to the battle for civil rights, as well as the anti-war movement, Google on Saturday will devote its Pride Doodle to Kiyoshi Kuromiya on the third anniversary of his induction to the National LGBTQ Wall of Honor at the Stonewall National Monument.