Kuwaiti passport ranks 47th in the world and third in the Gulf countries and Arab region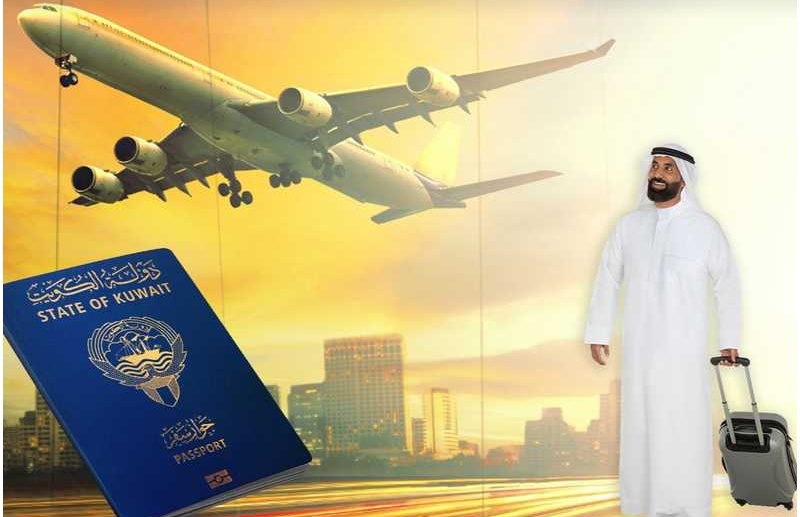 The Kuwaiti passport ranks 47th globally and third in the Gulf and Arab countries on the Arton Capital passport index. The index says that the strength of the Kuwaiti passport makes it easy for citizens to enter 106 countries around the world, of which 58 nations do not require a Kuwaiti to get a visa before entering; whereas 92 countries require Kuwaitis to obtain a prior entry visa, 48 countries permit the holder of a Kuwaiti passport to obtain an entry visa upon arrival at the airport.
The UAE passport surpasses all others as the world's most powerful travel document, setting a new record in the process. The UAE passport topped the list of the top ten passports, according to the Passports Index, beating out a group of European passports. Only 18 countries require a pre-entry visa, 121 countries do not require a visa, and 180 countries allow passport holders to enter without difficulty.
Qatar placed 45th in the world and second in the Gulf and Arab countries. Bahrain ranked fourth in the Arab region and Gulf countries and 51st at the world level, followed by Saudi Arabia and Oman, which shared fifth place in the Gulf region and 54th globally.
European countries such as Germany, Sweden, Finland, Luxembourg, Spain, France, Italy, the Netherlands, Austria, Switzerland, and South Korea dominated the second position in terms of passport strength.
According to a statement released by the financial advisory firm Arton, "global mobility is picking up pace despite the war in Europe and rising border tensions. It is amazing that while the world is still feeling the effects of the covid pandemic, travel is more accessible than ever, with the exponential growth in passport power across the board, a trend that we expect to continue into 2023."
Arton went on to say that almost every country's passports around the world have become stronger this year because of countries with nations eager to benefit financially from allowing freedom of movement and want to make money by making it easier to move around.