Kuwaiti passport ranks 57th globally and third in the Gulf and Arab countries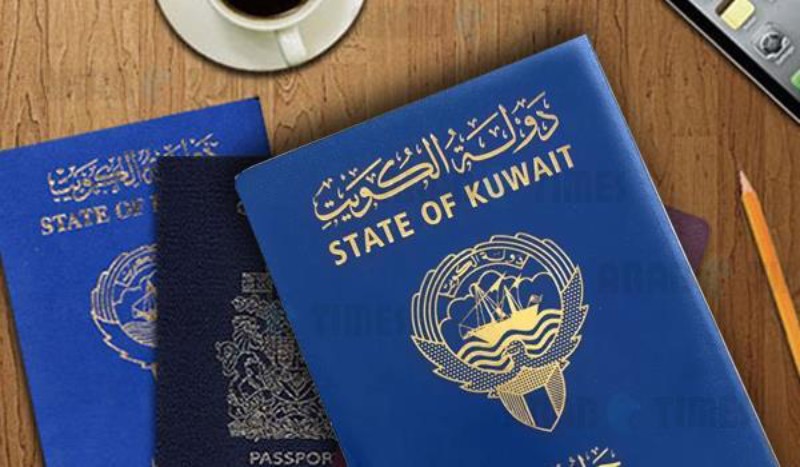 According to Al-Qabas daily, the Kuwaiti passport ranked 57th globally and third in the Gulf and Arab countries on the "Henley & Partners" index of the most powerful passports in the world for 2023. 97 destinations around the world do not require a prior visa for Kuwaiti citizens to visit. Given the expectation that the two nations will sign a visa exemption agreement with the European Union this year, Henley & Partners anticipates that the Kuwaiti and Qatari passports will advance in the passport index in the near future. The agreement will provide passport holders from both countries with visa-free access to the 27 EU member states once it is signed.
After Qatar, which ranked second in the Gulf and 55th in the world and allows Qataris to enter 100 countries without a visa, the UAE passport ranked first in the Gulf and 15th in the world. Emirati passport holders can enter 178 destinations without a visa. The Bahraini passport came in fourth (63rd globally), followed by Saudi Arabia and Oman, who shared fifth place in the Gulf and 65th globally. Even though Asia and Europe still hold the majority, the Henley Index predicts that the growing passport strength of Gulf nations will be a major trend in the coming year. The United Arab Emirates rose to an astonishing 49 places in the past decade to 15th place with 178 points, accounting for nearly 70% of the world's GDP.
For the fifth year in a row, the Japanese passport ranked first because Japanese citizens can now visit 193 of 227 destinations without requiring a visa. With 192 destinations, Singapore and South Korea came in second place. With visa-free travel to 190 countries, Germany and Spain share the third position in Europe. With 187, the United Kingdom came in sixth place, and with 186, the United States came in seventh.