Top 10 Most Powerful Passports in the World for 2023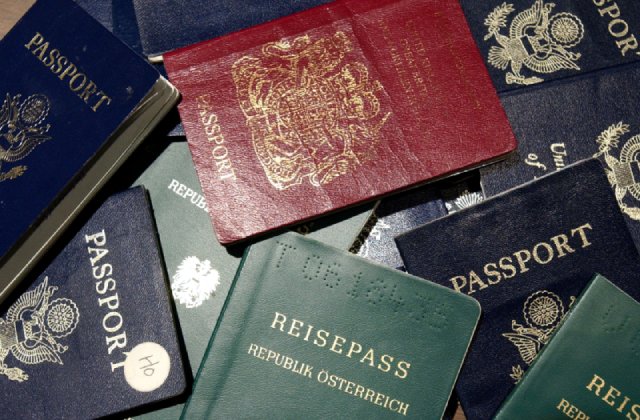 Global travel has reached 75% of its pre-pandemic level as a result of countries opening their borders as the COVID-19 threat diminishes. Henley Passport Index has released its quarterly list of the most powerful passports as people get the travel bug.
The original, authoritative ranking of all world's passports based on the number of destinations their holders can access without a prior visa is the Henley Passport Index. The largest and most accurate travel information database, the International Air Transport Association (IATA), provides the exclusive data for the index.
Asian countries have dominated the top spot of the list this time around. Let's look at it:
List of the top 10 most powerful passports 2023
Lithuania and Slovakia
Last but not least, Lithuania and Slovakia share the tenth spot on the list of the world's most powerful passports because they can visit 183 countries without requiring a visa.
Hungary, Poland
Hungary and Poland round out the top ten in last place. 184 destinations are accessible visa-free or visa-on-arrival access to citizens of the two countries.
Malta, Canada, Greece, and Australia
According to the passport index, holders of passports from Australia, Greece, Canada, and Malta share the eighth spot. These countries have access to 185 destinations.
Czech Republic, USA, Belgium, Norway, Switzerland, and New Zealand
The United States of America (USA) comes in seventh place on the list, following Belgium, Norway, Switzerland, New Zealand, and the Czech Republic. 186 destinations are open to holders of these passports with visa-free or visa-on-arrival access.
UK, Portugal, France, and Ireland
At the beginning of the year 2022, France occupied position five on the Passport Index. The nation has dropped a spot, joining the UK, Ireland, and France. The passport is valid for travel to 187 countries without the need for a visa, despite the drop in ranking.
Denmark, Sweden, Austria, and the Netherlands
Along with Denmark, the Netherlands, Austria, and Sweden, Sweden occupied the fifth spot on the Passport Index. 188 destinations were accessible with visa-free access thanks to these countries' passports.
Finland, Luxembourg, and Italy
The European countries of Italy, Finland, and Luxembourg occupied the fourth spot on the list. Passport holders can travel to 189 countries with visa-free access.
Spain, German.
The passport holders of Germany and Spain managed to get their way in 190 countries, putting them in third place.
South Korea, Singapore
The second spot on the table belonged to yet another Asian country. The holder of a Singapore passport could travel to 192 countries with visa-free access. Singapore and South Korea were also in second place.
Japan
The Japanese passport has been named the most powerful passport in the world for the fifth year in a row. It allows holders to enter 193 countries with visa-free access or visa on arrival.