Laura K. Inamedinova, Founder & CEO of LKI Consulting, on her marketing journey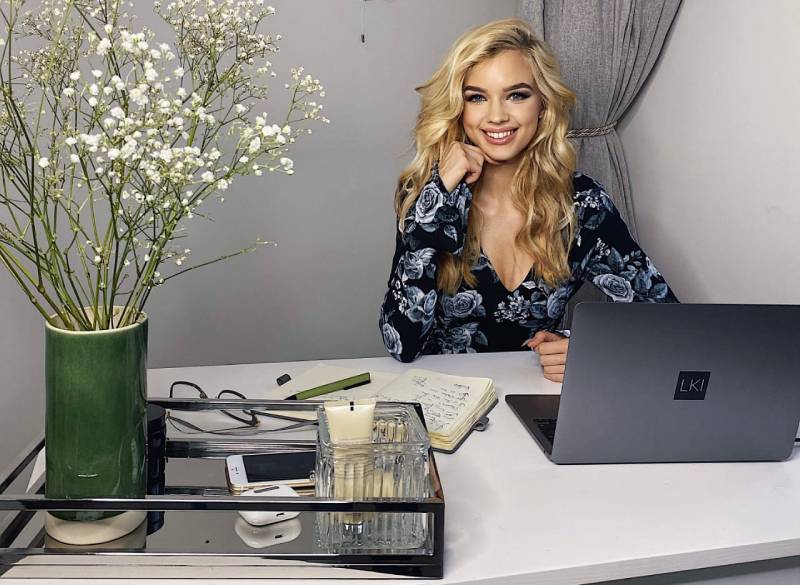 Laura K. Inamedinova is a 27-year-old Founder & CEO of LKI Consulting, a London-based 7-digits B2B & Blockchain-focused Marketing Agency. She has been recognized as a Top 10 Women Entrepreneur by Entrepreneur Magazine  and Top 10 Women in International Business by SiliconValleyTimes.
Young age and first career steps
Born in Lithuania, Vilnius, Inamedinova spent her early years in Asia – first, in Vietnam, and then, in Thailand, where her father worked in the real estate industry. Despite graduating with a Bachelor of Physics on a full scholarship at Vilnius University in 2016, she never pursued a career in science.
When completing her first internship in cybersecurity with Barclays bank, Laura found herself in a male-dominated industry. This early experience motivated her to change the course of her career toward technology and heightened the importance of women empowerment. Inamedinova quickly moved away from cybersecurity, trying herself in many different areas: from Customer Support to PR to Journalism.
Journalism, PR, and discovering blockchain
Laura's career in Journalism began with Forbes magazine. After meeting Bruce Upbin, Forbes' managing editor at Web Summit in Ireland, she was offered an opportunity to cover technology in the Baltics. Since then, Inamedinova has been a regular contributor to Forbes and The Huffington Post, writing about technology, startups, and marketing.
Inamedinova discovered the world of crypto in 2016 when she bought her first Bitcoin. After the very first ICO (initial coin offering) fundraising she worked on, Laura knew – blockchain is here to stay. With the first success, Inamedinova was approached by other projects like Waves and Coingate and rapidly transitioned into the crypto scene. The ICO consulting industry allowed Inamedinova to travel the world, attending conferences and sharing her expertise. In 2019, Laura continued exploring emerging industries, leading Communicatications at Cybernews and Aurora Cannabis.
On importance of Public Relations for blockchain projects
A journalist in the past, Inamedinova shares that blockchain projects frequently face reputation issues due to legal regulations. In this case, high-quality PR is a must for building credibility in the space and getting early traction. Up to date, Laura obtained over 3,000 unique pieces of coverage for her Clients, attracting media attention from 6 continents in 100+ languages.
Inamedinova recommends leveraging relationships with investors and partners to get more coverage. Her secret is in building relationships and expanding the network to get things done.