Learn from Roman Shapovalov, a few tips for successful real estate investing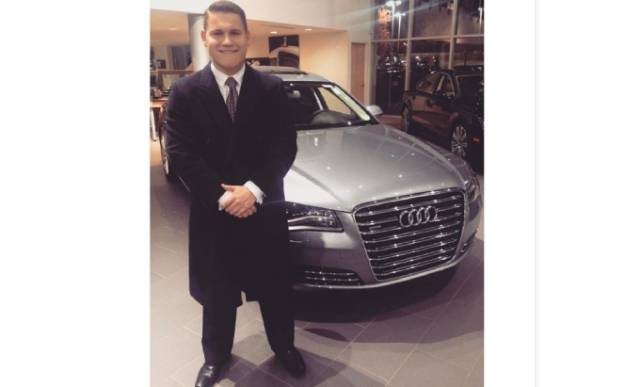 The under 30 real estate mastermind is inspiring others to believe in their dreams and take chances to make them happen.
They say investing in the real estate industry is highly risky, but Roman Shapovalov holds a different opinion and believes that if done right, real estate can transform the lives of aspiring entrepreneurs and investors for the better. Yes, the road can be tough, but it will be all worth it says the young entrepreneur and investor. Working as a teenager, painting houses in South Dakota to become the youngest IT manager and a top automotive finance manager on the East Coast, to finally becoming a sought-after serial entrepreneur is what Roman Shapovalov is for you.
In just a few years, this Belarus boy who now resides in the US has created a successful customer base for himself as a real estate entrepreneur and investor optimizing smart marketing strategies through multiple avenues. He shares with us today, some of the tips that can lead to successful real estate investing.
• Know your market: Roman Shapovalov suggests that investors first know their market and acquire in-depth knowledge of the audience they wish to target. For this, they must narrow down on a particular geographic location and focus on residential vs commercial properties. They must also know about the current trends like the changes in consumer spending habits, mortgage rates, etc., which will help them plan for the future.
• Develop a niche: Understanding and focusing on a specific area is integral to long-term success, says Roman Shapovalov. Once an investor masters a particular market, he can move up to the top to other additional areas using the same in-depth approach.
• Maintain high ethical standards: Honesty is something that attracts all across industries and helps gain the trust of people within the industry and of the customers. Hence, it is essential for real estate investors as well to maintain high ethical standards, points out Roman Shapovalov.
• Understand the risks involved: Many stock market investors are often inundated with warnings regarding the inherent risks involved. In the case of real estate investors, they see advertisements claiming the opposite, saying it is easy to make money in real estate. Roman Shapovalov says that real estate investors must understand the risks, be cautious about real estate deals and legal implications, and work towards reducing those risks.
The young real estate entrepreneur and investor's typical day looks like following on leads, talking to sellers, executing the different marketing plans, making phone calls, and putting all the data in the systems. Even after achieving so much success, Roman Shapovalov keeps working hard to achieve greater feats in business. Know more about him now and follow him on Instagram @theromanq.