Life as a successful Fashion blogger, Model, and Influencer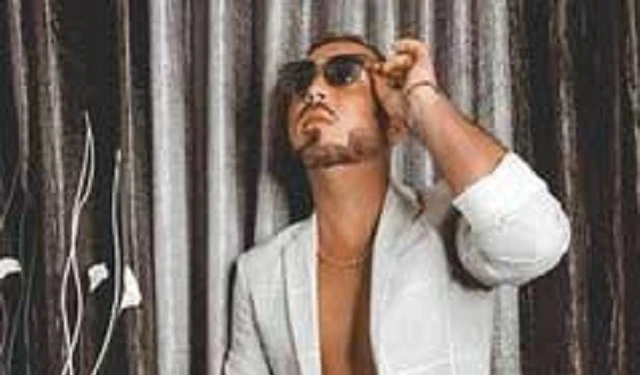 Gal Stotland born in Israel he is enjoying his life as a fashion blogger, model, and influencer. Being successful at the age of 26 and ruling the Instagram community showed the world that age doesn't matter if you are looking for success. The amount of attention he is getting from around the globe is huge in the past few years.
In just a few years, Stotland made himself a successful fashion blogger and Instagram influencer. Due to his different and bold fashion styles, he has made many fans over Instagram with more than 222k followers. Gal Stotland, with a highly active status on his Instagram account, has made a lot of fans on insta-world. He is famous because of his different style of content making and fashion designing. Gal's Instagram comments are flooded with appreciation, compliments, and good wishes for his future.
Gal makes his Instagram an example for others by sharing information about the events, hardworking he has faced throughout his life. He also uploads stories, event details of his daily routine to keep his followers know about him.
Gal and other Instagram Models:
You must be thinking that every Instagrammer does this stuff, like sharing the post, sharing stories, having a good amount of followers. So what makes Gal different than others?
First of all, Gal's bold style about fashion, his looks, and posing make him very different from the rest of the Instagram world. Because of his different style, he is a real fashionista. He recently posted some selfies with other facial expressions and posing to reflect mood swings and different mindset points at the same time.
His success over this short time can be explained as he had appeared in various TV shows and also taken part in different fashion magazines to make his style of fashion and become an Instagram fashion model. As a celebrity, he once paired with his friend Yuv and wore the same shirts with good designs. This got the attention of the silver screen towards him. Then, silver screen management arranged an interview to get to know him.
They asked him when did he start his Instagram life? He replied:
"I started back in November 2017. It was just like posting something about your life and meeting and connecting with new people. I liked Instagram because of their private security, and I choose it to be my Go-to."
They asked him about the reason for blogging? He replied:
"You see, it is the connection you make with people. They support you appreciate your efforts. People who never even met you in real life but still support you through their social accounts. You wish to meet them and always have hopes to connect with more people."
The interviewer asked him about the feedback he gets from people who hate influencing. He replied:
"You know, it is not good to judge people without even knowing them. I get some harsh statements from these people, but I don't care about them. It hurts me, but I move on. You see, everyone has different ideas about different things. So, live with your ideas, and let others live with theirs."
Instagram link: https://www.instagram.com/gal_stotland/