Movie
List of Bollywood and Hollywood Movies to Watch on Mother's Day 2020 with your mom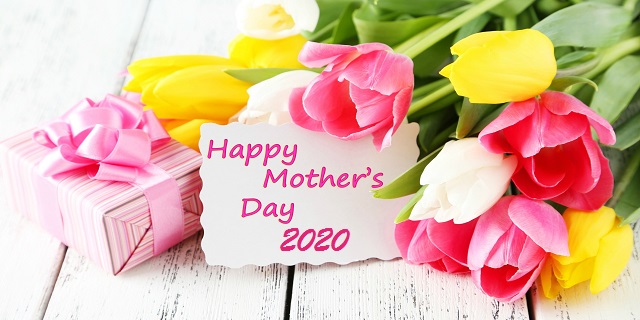 Mother's Day is an international event celebrated every year on the second Sunday of May. Mother's Day 2020 falls on May 10. This day includes respecting and appreciating the moms of the family. The day is planned to urge the children to come out and show their love and support towards the mother.
Mothers are the most significant piece of everybody's life. She is the first teacher, friend, and play every role that requires to support a child. Mother's love is likewise unqualified as she is the only individual who demands nothing from her children in return. They are embodiment of love, affection, and sacrifice. They are irreplaceable for the colossal love and care they have.
For this unlimited love and affection of a mother towards her child, Mother's Day over the world is celebrated on the second Sunday of May. This year the Mother's Day 2020 will be celebrated on May 10.
The day was conceived over a century back by Anna Jarvis of West Virginia as a method of honoring the sacrifices mothers made for their children. She was inspired by her mother. The first mother's day was celebrated in 1908.
Mother's Day 2020 will be very troublesome because of the Coronavirus emergency the world is experiencing. Nevertheless, there are as yet a few different ways to make this day special for all mothers of the family. Watching movies is one of them.
Along these lines, on this current Mother's day 2020, we have shortlisted few Hollywood and Bollywood movies that are completely dedicated to mothers to recollect those sacrifices and struggles of a mother. You can watch movies with your mom this Mother's Day 2020.
List of Bollywood movies to watch on Mother's Day 2020
Thappad (2020)
Pinni (2020)
Badla (2019)
The Sky Is Pink (2019)
Badhaai Ho (2018)
Helicopter Eela (2018)
Mom (2017)
Secret Superstar (2017)
Shubh Mangal Saavdhan (2017)
Maatr(2017)
Baahubali 2 (2017)
Durga Sohay (2017)
Udaharanam Sujatha (2017)
Njandukalude Nattil Oridavela (2017)
Nil Battey Sannata (2016)
Neerja(2016)
& Jara Hatke (2016)
Parched(2015)
Baahubali 1 (2015)
Khoobsurat(2014)
English Vinglish (2012)
Kahaani (2012)
Rajmata Jijau (2011)
We Are Family (2010)
Zale Mokale Aakash (2010)
Paa (2009)
Dil Hai Tumhaara (2002)
Kya Kehna (2000)
Karan Arjun (1995)
Beta (1992)
Sanjog (1985)
Masoom (1983)
Mamta (1966)
Mother India (1957)
List of Hollywood movies to watch on Mother's Day 2020
Us (2019)
The Farewell (2019)
Otherhood (2019)
Little Women (2019)
Fast Color (2019)
Breakthrough (2019)
Booksmart (2019)
Tully (2018)
Roma (2018)
Mamma Mia! Here We Go Again (2018)
Incredibles 2 (2018)
If Beale Street Could Talk (2018)
Dumplin (2018)
Bird Box (2018)
A Simple Favor (2018)
A Quiet Place (2018)
Workin' Moms (2017)
Snatched (2017)
Mother! (2017)
Lady Bird (2017)
A Bad Moms Christmas (2017)
The Meddler (2016)
Room (2016)
Other People (2016)
Mothers and Daughters (2016)
Mother's Day (2016)
Lion (2016)
Fences (2016)
Bad Moms (2016)
20th Century Women (2016)
Julieta (2016)
Ricki and the Flash (2015)
Grandma (2015)
The Babadook (2014)
Mom's Night Out
Maleficent (2014)
Goodnight Mommy (2014)
Philomena (2013)
What to Expect When You're Expecting (2012)
This Is 40 (2012)
The Guilt Trip (2012)
Stories We Tell (2012)
Brave (2012)
A Separation (2011)
The Kids Are All Right (2010)
Life as We Know It (2010)
Easy A (2010)
Black Swan (2010)
Animal Kingdom (2010)
The Blind Side (2009)
Mother and Child (2009)
Mother (2009)
I Am Love (2009)
Amreeka (2009)
The Secret Life of Bees (2008)
Mamma Mia! (2008)
Changeling (2008)
Baby Mama (2008)
The Namesake (2007)
Romance & Cigarettes (2007)
Juno (2007)
Because I Said So (2007)
Volver (2006)
Akeelah and the Bee (2006)
Raising Helen (2004)
My Flesh and Blood (2003)
Kill Bill: Volume 1 (2003)
Freaky Friday (2003)
Cheaper by the Dozen (2003)
The Hours (2002)
The Princess Diaries (2001)
The Others (2001)
Erin Brockovich (2000)
All About My Mother (1999)
The Parent Trap (1998)
Stepmom (1998)
Beloved (1998)
Soul Food (1997)
The First Wives Club (1996)
The Birdcage (1996)
Secrets & Lies (1996)
Now and Then (1996)
Mother (1996)
Forrest Gump (1994)
Crooklyn (1994)
The Joy Luck Club (1993)
Thelma & Louise (1991)
Daughters of the Dust (1991)
Postcards From the Edge (1990)
Mermaids (1990)
Troop Beverly Hills (1989)
Steel Magnolias (1989)
My Left Foot (1989)
Hairspray (1988)
Terms of Endearment (1983)
Mommie Dearest (1981)
News From Home (1977)
Claudine (1974)
Alice Doesn't Live Here Anymore (1974)
Rosemary's Baby (1968)
The Sound of Music (1965)
The Manchurian Candidate (1962)
Imitation of Life (1959)
Marty (1955)
Now, Voyager (1943)
Bambi (1942)
The Grapes of Wrath (1940)