Lockdown Lifting Brings About Anxiety as The UK, And the US Remove Restrictions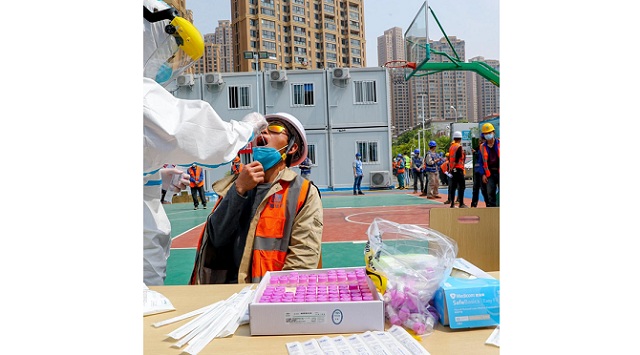 The United States Government has opened up the road out of lockdown, and many people are seemingly preparing themselves to go back to normal. The state 0f Texas and Mississippi have recently rolled back all restrictions to avoid another recess as the economy remains slump. Experts have advised the administration against the move, sighting that there will be a future lockdown as no plans have been put in place. Only a few establishments such as Target and CVS have let the mandatory wearing mask stay in place.
The UK has been more thorough, providing a roadmap to opening up the country again. Many families are eager to start interacting again as from May 17th; two households could meet up.
Outdoor hospitality could be reopening on April 12th in England. Prime minister Boris Johnson was quick to inform the public in his address that caution has to be taken to ensure that the reopening is possible at every stage.
"The plan is to be cautious about making the reopening irreversible, but about being able to do that in every stage. Every decision made has to be led by data and not the dates already prepositioned," he said, addressing the members of parliament in the house.
The move to reopen has been brought about with the other countries going on protests against lockdown, attributing it to increased anxiety medication intake. Doctors sounded the alarm stating that treatment for ADHD was being sought out by many who felt cooped up in their homes. Others had resorted to anxiety remedies to help deal with feelings of dread as sessions made by their doctors were rolled back with the placement of the restrictions in place.
A study carried out by Mental Health Foundation on 2000 adults found that adults' anxiety increased by 50% due to the lockdown and feel incredibly lonely. The rate was higher in groups that had been previously diagnosed with neurodevelopmental disorders as children.
The same study has released findings that the same adults fear their mental health even if their physical health is protected with the release of the Covid-19 vaccine. The most feared factor was not interacting as previously as many people have focused on their mental health after the lockdown.
Others were keen on their spending habits as the lockdown came a lot of jobs lost, meaning no spending power and with savings depleted for many households. A minority in this group were also prescribed anxiety medication to keep their emotions in check.
Despite the initial negativity on the lockdown, most people are now accustomed to living as it is today. Many are getting an extra hour of sleep a day which they would have otherwise commuted, and spending more time with their dogs or even gardening and reading.
Mental Health Foundation findings also listed that many of the participants finally felt free.
"Many had mental struggles they attributed to their daily routine as normal, now they dread going back to normal and having to take anxiety medication as many feel they are being judged all the time. One big fear is that the world is going to go fast-paced again. Many people are not ready for that again," a source for the Mental Health Foundation stated.
"People have to realize that they have choices. The pandemic has made it possible to have those. It has forced everyone to realize that they can be forced into situations instantly, and people have to realize that the conditions can change just as fast in the future, and you have to prepare for it now. Relish the moments of calm now, and if need be, get help," Ruth Cooper-Dickson, coach and founder of mental wealth consultancy, CHAMPS advised.
With social contact between different households still restricted, many are encouraged to mentally prepare for the world's eventual reopening after the pandemic.
Prime minister Boris Johnson also stated that international leisure restrictions are to be announced before April 12th, giving people time to adjust to the hamster wheel of life coming around again. Limitations of funerals and weddings, 30 persons for funerals and 15 people per wedding, will be lifted as of June 21st.
Considering that anxiety-related attacks are giving way to much more use of natural anxiety supplements when the lockdown was implemented, and now that the restrictions are lifted, preparation is critical.