Los Angeles earthquake: 3.7-magnitude earthquake hits View Park-Windsor Hills area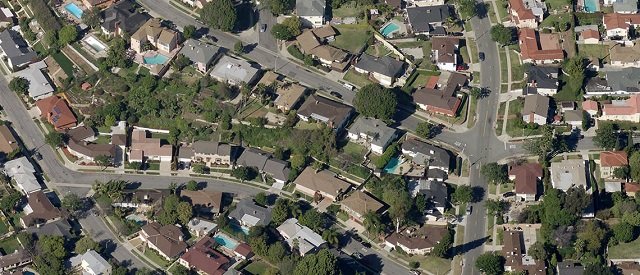 A 3.7-magnitude earthquake hit the View Park-Windsor Hills area of South Los Angeles early Wednesday morning caused light shaking across the Los Angeles Basin, as per the U.S. Land Survey.
The earthquake happened at 12:03 am Wednesday. Light shaking — felt inside by many, and enough to shake dishes and windows and rock parked vehicles — was determined as happening in South Los Angeles, Inglewood, Culver City, Playa Vista, and the Los Angeles International Airport.
Individuals felt noteworthy shaking and rattling because of the earthquake in different parts of Los Angeles. As indicated by a USGS map, the shaking was felt over a region extending from the San Fernando Valley to Anaheim, and from Camarillo to San Bernardino.
Additionally, weak shaking was likely felt over the Los Angeles Bowl and the San Fernando and San Gabriel valleys and northern Orange County.
The earthquake's epicenter was about half of a mile southeast of Slauson and La Brea roads, near Inglewood.
The earthquake happened in the region of the Newport-Inglewood deficiency zone. The Newport-Inglewood fault has for quite some time been viewed as one of Southern California's top seismic threat zones since it runs under a portion of the district's most thickly populated territories, from the Westside of Los Angeles to the Orange County coast.
The Newport-Inglewood fault was responsible for the deadliest earthquake in the modern history of Southern California — the magnitude 6.4 Long Beach quake of 1933, which killed around 120 individuals.
Then the fault is currently known to interface with the Rose Canyon fault system that runs into San Diego. Also, researchers believe earthquakes as extensive as magnitudes 6.8 to 7.5 have struck the Newport-Inglewood/Rose Canyon fault system, which extends from the border of Beverly Hills and Los Angeles through Long Beach and the Orange County coast to downtown San Diego.
In the previous 10 days, there have been two earthquakes of magnitude 3.0 or more prominent focused close by.
An average of five earthquakes with magnitudes somewhere in the range of 3.0 and 4.0 happen every year in the more noteworthy Los Angeles area, as indicated by a recent three-year information test.