Majid Razavi, born in 1997 in Tehran, is a famous Iranian pop singer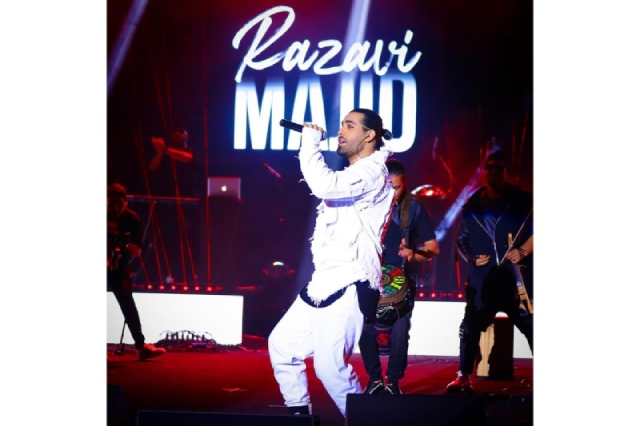 He became famous with a lot of songs, and the singles that he has released so far have all been popular and have become popular among the people.
Majid Razavi is undoubtedly one of those singers who have mastered the art of singing to its roots and that's clearly visible in each of his works, which has made him a singing sensation, with each of his singles and EPs becoming popular on all major music streaming platforms, gaining maximum plays, especially on Spotify where he has amassed a huge listener base. It wouldn't be wrong to say that he is just a few steps away from superstardom, as his work has grabbed the right limelight, pushing his popularity to the next level. Some of his songs titled Ina, Negine Ghalbami, Tala, Belekhareh and Manam have done extremely well having received an overwhelming response from the listeners on Spotify which is enough proof of this talent. He is extremely grateful to the audience for appreciating his work, which has boosted his confidence to do much better in his forthcoming projects.
He works under the management of Mohammad Reza Khanzadeh Company (Exir Novin) and its arranger is Masoud Jahani.
He has also performed live on the TV program (Asre Jadid) on Iran Channel 3, which has been well received by many Iranians.
All of its songs have been very well received by people with music، such as:
Majid Razavi said about the fact that its music has been heard a lot: "I tried my best to make the best music and sing according to people's tastes."
Due to hearing his songs, he was able to reach the stage very soon and have a live concert. Also, due to the popularity of this singer, all its tickets were sold out in the fastest possible time.
Follow him on Instagram
https://www.instagram.com/majidrazavi_/