Pop Singer/Songwriter Artist AMADOUR Releases Debut EP "Western Movie Dream" to Critical Acclaim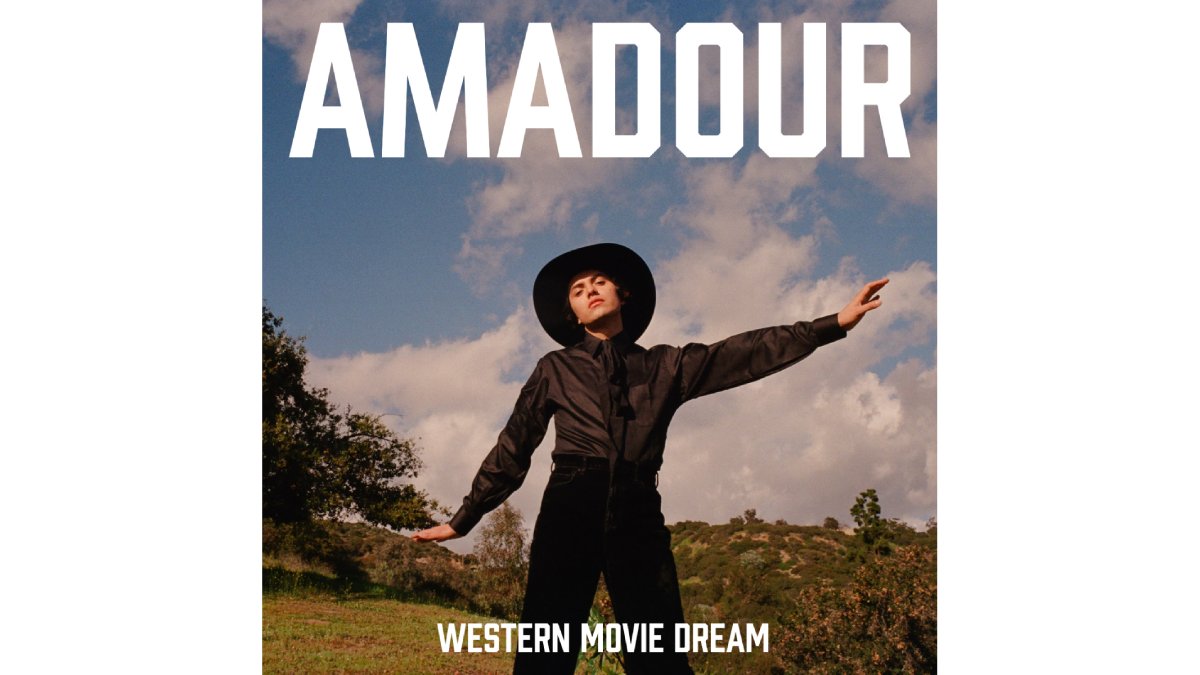 New York, NY – AMADOUR, the gifted pop singer/songwriter, has released their highly anticipated debut EP, "Western Movie Dream," to rave reviews from critics and fans alike. The five-track EP showcases AMADOUR's impressive combination of musical influences, which includes Queen, Dalida, Frank Sinatra, and the golden era of the 1960s and 70s. AMADOUR's fashion styling is themed Parisian cowboy chic with custom hats by Gladys Tamez Millinery. 
"Western Movie Dream" is a sublime blend of Norah Jones-esque jazz-pop, Billy Joel's exceptional piano abilities, and a vocal tone reminiscing Smokey Robinson and Chet Baker. AMADOUR's singular sound differentiates them from other contemporary artists, as they perform live singing and playing keys simultaneously.
Originally from Sparks, Nevada, AMADOUR was born to parents of Colombian and Mexican descent. As a teenager, AMADOUR lived in Sausalito, California, where they began performing in small jazz clubs in San Francisco and the Bay Area. This group of songs carries listeners through the vast vistas of the desert byways of Northern Nevada to the waters of Richardson Bay, where Otis Redding famously wrote "Sittin' on the Dock of the Bay" in 1968.
"Western Movie Dream" is a whimsical, cleverly written work establishing an up-and-coming musical artist making waves online. AMADOUR's debut EP places them amongst other young singer/songwriters, including Stephen Sanchez, Conan Gray, Harry Styles, and Spencer Sutherland, who are refreshingly playing with nostalgic sounds and stage personas.
"I am thrilled 'Western Movie Dream' is out in the world," says AMADOUR. "This work is a heartfelt collection of songs that will take you through love, longing, and self-discovery. From the jazz-inspired "Before Grapes Ripen," a nostalgic fantasy written on Russian Hill in San Francisco while I was a hotel concierge, to "Two Hands Holding Me," motivated by new love and written in Sausalito at the church on a hill where I would practice piano as a teenager."
AMADOUR's music has already been making waves on social media and streaming platforms, garnering thousands of streams and followers in a short amount of time. Fans have praised their music's authenticity, honesty, and ability to transport them to different times and places. AMADOUR says, "The interludes of poetry in "Velvet Sky" and "Wild Mustangs" add a touch of insight into my life in Reno as a child. At the same time, the title track, "Western Movie Dream," evokes the magic of my first relationship and the beauty of the natural world. I am super grateful to share this moment with you."
"AMADOUR's music is a breath of fresh air in a world where authenticity is often hard to come by," says one fan. "This music truly reflects who AMADOUR is. You can feel it in every soulful note."
"Western Movie Dream" is out now and available on all major streaming platforms. The EP includes the following tracks:
1. 'Before Grapes Ripen'
2. 'Velvet Sky – Poem Pt. 1'
3. 'Two Hands Holding Me'
4. 'Wild Mustangs – Poem Pt. 2'
5. 'Western Movie Dream
AMADOUR is working on new music with Belgian producer Aless Vanco, a music video directed by Hiley Saintsirch in Paris, France, and plans to support "Western Movie Dream" with live shows at The Hotel Café in Los Angeles.
For more information and to stay up-to-date on AMADOUR's music and tour dates, please visit their website at www.amadour.com or follow them on Instagram at www.instagram.com/amadour_
Press Contact: contact@amadour.com