María Grever: Google Doodle celebrates first female Mexican composer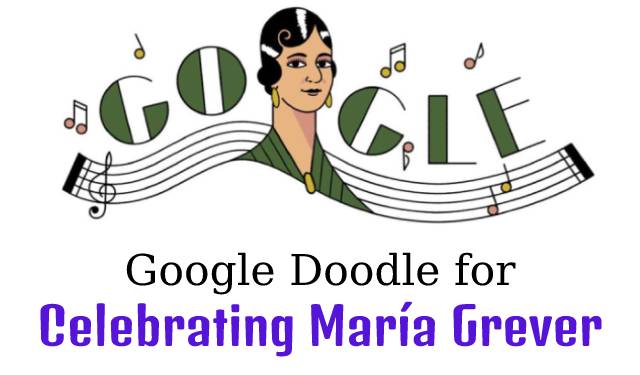 Google Doodle celebrates Mexican singer and songwriter María Grever, the first female Mexican composer to achieve international acclaim, on February 11, 2021.
Who was María Grever?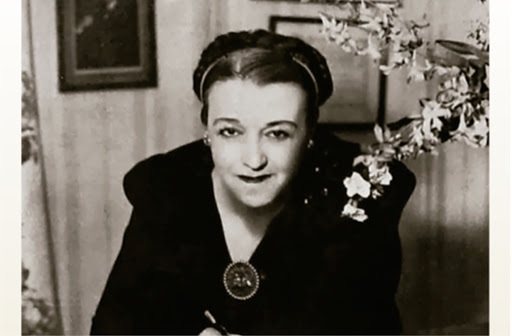 Born as María Joaquina de la Portilla Torres on September 14, 1885, in the city of León, Guanajuato in central Mexico. She is most popular for the song "What A Difference A Day Makes" (originally "Cuando vuelva a tu lado"), which was popularized by Dinah Washington and has been covered by various artists.
For the initial six years of her life, she experienced in Mexico City, moving to her father's natal city, Sevilla, in 1888. Her passion for music arose as early as age 4 when she made a Christmas carol for her school.
María Grever studied music in France, with Claude Debussy and Franz Lenhard among her teachers. In 1900 she moved back to Mexico to start a career as a composer, singer, and songwriter and proceeded with her musical studies at her auntie's solfège school.
Grever studied piano, violin, and voice, albeit one account of her life proposes that she learned to read music just in her later years. Truth be told, a large portion of her songs was written in one key.
María Grever's first piece of music, a Christmas carol, was composed when she was four years of age. Her first published song, "A una Ola" ("To a Wave", 1912), showed up when she was 18 years of age and sold around 3 million copies.
In 1907, the then 22-year-old de la Portilla, wedded Leo A. Grever, an American oil organization executive, and in 1916 became a U.S. citizen and moved to New York City, where she lived for the rest of her life.
Beginning in 1920, María Grever found work as a film composer, with her music being used in the background of movies from 20th Century Fox and Paramount Pictures. Simultaneously, Grever composed and recorded various songs.
María Grever's first significant hit was "What a Difference a Day Makes," or "Cuando Vuelva a Tu Lado," written in 1934. That song is one of Grever's longest-lasting hits; it is remembered for many as of now available recordings.
Joining ASCAP in 1935, her chief musical teammates included Stanley Adams and Irving Caesar. Grever's first international hit was "Júrame" (Promise, Love), a habanera-bolero interpreted excellently by tenor José Mojica.
The most popular of these is "Cuando vuelva a tu lado," which became a Grammy-winning hit after Dinah Washington recorded an English cover of the song in 1959, eight years after María Grever died.
One of María Grever's greater goals with her career was to bring an understanding and love of Mexico's music to the United States.
During the height of her acclaim, María Grever made concert tours in Latin America and Europe. In New York, Grever's music was heard live in a large number of the city's concert halls.
In 1927, María Grever organized a concert at the Little Theatre, which highlighted an Argentine cabaret, song dramas complete with costumes, scenery, dialogue, and dancing, and a short play, The Gypsy.
One of her first prosperous New York concerts occurred in 1928 at the Pythian Temple before an audience that incorporated the ambassadors of Spain, Mexico, Cuba, and Argentina.
María Grever composed above 800 songs — most of them boleros — and her ubiquity contacted audiences in Latin America, Europe, and the United States. She was said to have had an amazing pitch and composed the greater part of her songs in a single key.
The singer, songwriter, composer, and music teacher, who is appreciated as one of "Mexico's greatest composers," died in 1951 in New York after a long sickness at 57 years old.
The next year, María Grever was named "Woman of the Americas" in 1952 by the Union of Women of the Americas (UWA) for her accomplishments.
Google Doodle for Celebrating María Grever
On February 11, 2021, Google honored María Grever with a Google Doodle.
Concerning why Google picked this day to honor María Grever, on February 11, 1938, Grever recorded the song "Tipitipitin," which proceeded to make extraordinary success. Most broadly, the song was covered by The Andrews Sisters as "Ti-Pi-Tin."
To honor her contribution to music, Google dedicated a Doodle to María Grever on Feb 11th to mark the 83rd anniversary of her recording of the hit song Ti-Pi-Tin, a waltz about entertaining a friend or family member.