73 Questions with Mina Habchi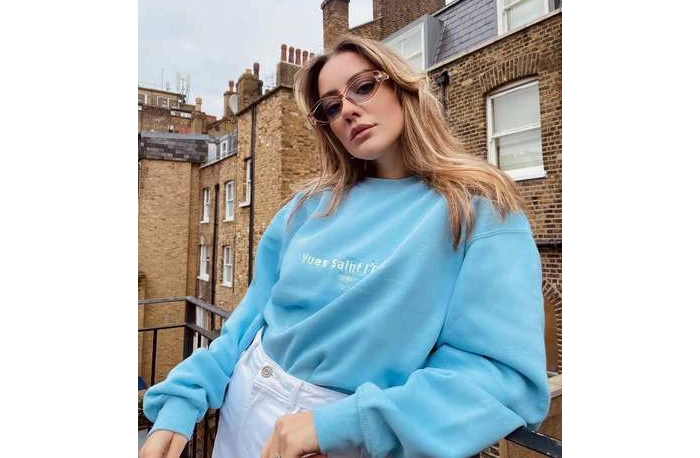 Today we've been inspired by Vogue Magazine to ask "73 Questions" to the London-based fashion and lifestyle influencer Mina Habchi.
1 Favorite place to be?
Everywhere in the world, as long as I'm next to my beloved ones!
2 Something I can never live without?
My family and fiancé.
3 Hobbies that I'll never give up?
Fashion Blogging.
4 Three words to describe me?
Outgoing, ambitious, fun.
5 My biggest fear?
Losing confidence.
6 What makes me angry?
When people belittle you.
7 My inspiration?
Everything can inspire me, I take the most out of everything.
8 Favorite wild animal? Why?
Lions. They're just kings.
9 Favorite food?
Rechta (it's a typical Algerian food) and Açai bowls.
10 First memory of life?
Not too sure about that one.
11 The best advice I got?
Keep pursuing your dreams no matter who is and will be talking bad about you. It's just jealousy.
12 Where do I see myself in 10 years?
Hopefully will have my shoe brand established and influencing millions of people for their next fashion habits and purchases.
13 Books reading these days?
"Mindf*ck" by Christopher Wylie. It's about the Cambridge Analytica scandal involving Facebook.
14 The fictional character I want to be?
Cinderella.
15 My hidden talents?
I'm a very very good imitator.
16 Favorite type of music?
Any kind of music, but a penchant for Deep House and Hip/Hop
17 When do I feel happy?
Whenever I'm being super productive, or when I'm with friends and family.
18 Which song would I like to hear to be happy?
Any Beyonce song.
19 My favorite word in English?
Darling!
20 My favorite word in Spanish?
Chico.
21 Top 3 things on my bucket list?
Create my eyewear and shoe brand, starting a family, live an amazing life.
22 The most heard song in 2020?
Drake — POPSTAR feat. DJ Khaled.
23 Last book you've read?
Breath: The new science of a Lost Art by James Nestor.
24 Favorite quote?
"The dogs bark, but the caravan goes by." it's an Arabic quote for "Let the world say what it will."
25 If I had a superpower what would it be?
Eradicate extreme poverty and hunger..
26 Favorite sport?
Tennis.
27 Biggest Dream?
Having a very successful shoe brand.
28 Favorite Singer?
Jorja Smith, Billie Eilish and Rihanna.
29 Favourite Cusine?
North-African & Lebanese.
30 A positive quality about me?
I'm outgoing.
31 A negative quality about me?
Want to do too much and sometimes get lost.
32 Best place(s) I've visited?
Palm Springs & Capri.
33 When do I laugh the most?
When I'm with my friends.
34 When do I get creative?
At night while trying to sleep.
35 Favorite lyrics?
Beyonce — Formation.
36 The most scary thing I've done?
Watching The Ring.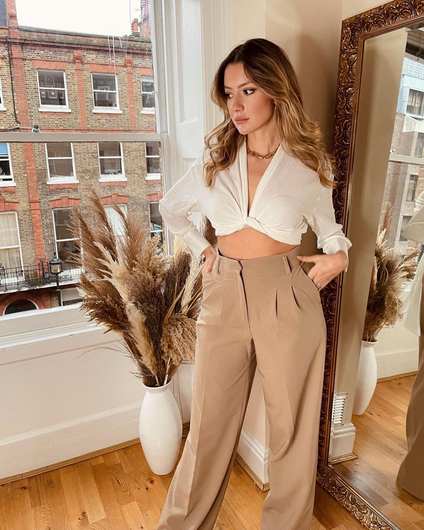 37 Biggest accomplished achievement?
Grow my Instagram and community.
38 What am I horrible at?
Sports.
39 Favorite book genres?
Nonfiction.
40 Any adventurous thing I want to do?
Build my shoe brand.
41 Something I would like to try?
Being an actor.
42 Optimistic or pessimistic?
100% Optimistic.
43 Favorite TV show host?
Ellen Degeneres
44 A talent I want to acquire?
Playing the piano.
45 Something from my childhood that I still have?
My teddy bear.
46 If I had a chance to change something what would it be?
Eradicate hatred.
47 What would I do to calm myself?
Listen to music.
48 When do you find yourself singing?
In the shower…
49 What do I consider unforgivable?
Killing.
50 Have I ever sleepwalked?
A lot. It's actually scary.
51 If I got a chance to go somewhere, where will it be?
Peru and Bora Bora.
52 What is my dream career?
Being an actress
53 An impossible wish?
Keep being 27.
54 Who is my greatest role model?
Amal Clooney.
55 If I could live in any home on a television series, what would it be?
The house in the Korean movie Parasites.
56 Favorite song currently?
Billie Eilish — Ocean Eyes
57 Advice to people?
Keep chasing your dreams. If you think you can do it, then you can do it. Don't let anyone stop you, no one can when you're determined.
58 How do you handle jetlag?
I just sleep.
59 Describe your style?
Elegant, chic and raffiné.
60 Favorite makeup product?
Mascara
61 What's a guilty pleasure you have?
Love eating, like literally!
62 Favorite Star Wars Character?
Star what?
63 Any pet peeve?
People chewing with their mouth open !
64 If you could die your hair, what color would it be?
Pink
65 What's your schedule these days?
Creating content, especially short videos, having meetings and cook great and health food.
66 Have you ever cut your own hair?
Obviously.
67 Who's your style icon?
Victoria Beckham.
68 Do you consider yourself a good liar?
Not really.
69 Favorite movies as a child?
Every Disney movie…
70 Last show you've binge watched?
Euphoria
71 What can you see from your window?
A Victorian building with my neighbors.
72 What's for dinner today?
Salade Niçoise!
73 The last movie you watched and loved?
Rocketman, the movie about the life and music of Elton John
For fashion, travel and lifestyle tips, you can follow Mina Habchi on her Instagram page (https://www.instagram.com/minahabchi) or read her blog on which she posts regular articles on travel, lifestyle and fashionable outfits (https://minahabchi.com/).