McDonald's customers will have a few more options for dipping sauces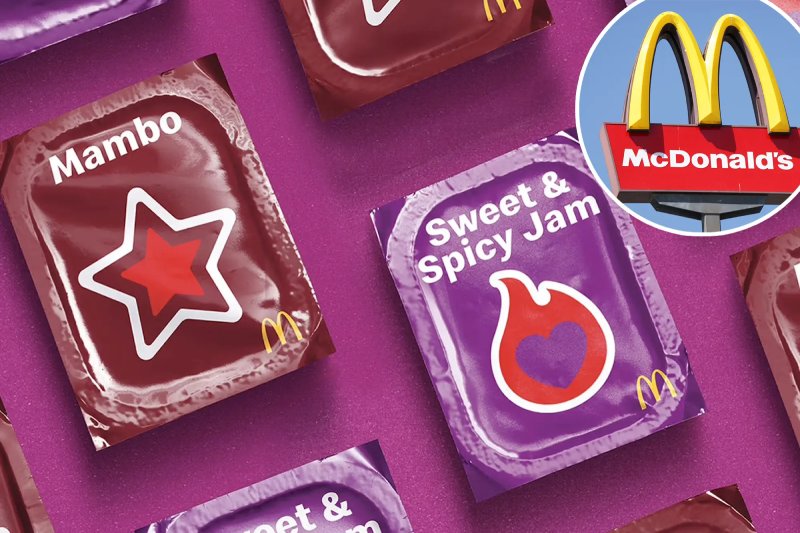 That will happen for a limited time once participating U.S. McDonald's restaurants start providing two new dipping sauces — Sweet & Spicy Jam Sauce and Mambo Sauces a choice for consumers in the approaching month. Both of them were announced on Tuesday.
The company "gets inspiration for the food our fans love by exploring the incredible taste and flavors found in communities across the country," according to Tariq Hassan, Chief Marketing and Customer Experience Officer of McDonald's USA. The well-known sauce with ties to Chicago and the District of Columbia served as inspiration for the latter sauce.
Starting on October 9, both will be available as dipping options across the country and will do so "while supplies last," according to McDonald's. The fast-food restaurant franchise claims to have 13,500 locations across the United States.
McDonald's encouraged customers to try them with different things on the menu items.
McDonald's Corp
Fast food chain Sweet & Spicy Jam advertised a "jammy red pepper sauce" that also included cayenne pepper, Szechuan peppercorn, and apple cider vinegar. As for the Mambo sauce, it features "tomato-based, sweet, spicy, and vinegary" characteristics.
Other menu-related actions by McDonald's have been made this year.
Spicy Chicken McNuggets were once again added to McDonald's menus last week, for instance. A Peanut Butter Crunch McFlurry joined in the first few days of August. The availability of both commodities was temporary.
Additionally, it applied the breaks to the cinnamon roll, blueberry muffin, and apple fritter.
Additionally, on Tuesday, McDonald's announced that it would upload a documentary to YouTube "sharing the real stories of the sauce makers, restaurateurs, small business owners, and fans keeping the culture of Mambo strong."
Globally, there are about 38,000 McDonald's restaurants, according to the corporation.