National Cheeseburger Day will be Celebrated by McDonald's, Burger King, and Wendy's with Cheeseburger Deals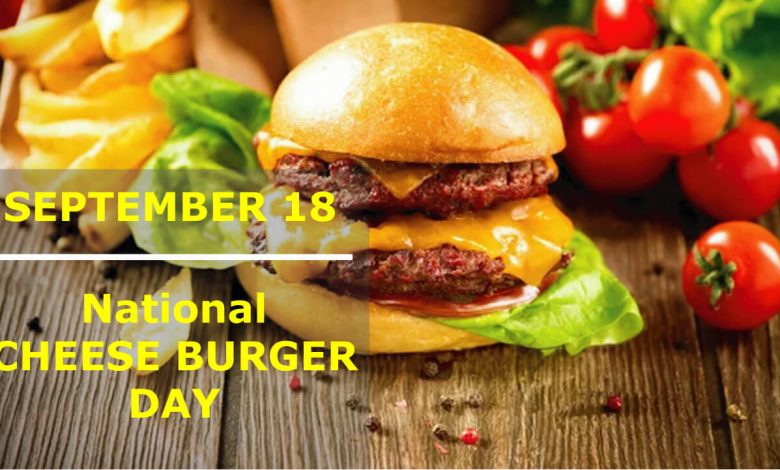 National Cheeseburger Day will be observed by McDonald's, Burger King, and Wendy's with cheeseburger deals; How to get a 50-cent Double Cheeseburger from McDonald's
On Monday, September 18, National Cheeseburger Day will be celebrated, and one of the most internationally famous fast food restaurants in history will be providing a special McDeal. On September 14, McDonald's announced that it would offer their Double Cheeseburger for just 50 cents on September 18 in honor of National Cheeseburger Day. Next week, McDonald's will sell "extra-cheesy and delicious holiday" double cheeseburgers for 50 cents.
The fast food restaurant company stated that on Monday, September 18, it will honor National Cheeseburger Day "with double the goodness" by giving customers reduced burgers at participating locations around the country.
Customers must use the McDonald's app to place their orders, which is available for free download in both the Apple App Store and the Android Google Play Store.
One double cheeseburger is all that is allowed per customer, according to the company.
"For one day only, fans can snag a Double Cheeseburger for only $0.50 from any participating location nationwide when they order exclusively through the McDonald's App," a McDonald's spokesperson says.
At participating McDonald's, the deal is restricted to one per customer, and app registration is necessary. But you don't have to buy anything to get the discounted burger.
After a very busy and intensely purple summer season, McDonald's is entering the fall season. In June, the fast-food giant introduced its viral sensation, the berry-flavored Grimace Birthday Shake, in honor of the beloved McDonaldland character.
To the dismay of fans, the restaurant then shut down the McCafe Bakery in July, eliminating three menu items. However, to turn things around, it added a brand-new McFlurry to its dessert lineup: the Peanut Butter Crunch McFlurry.
Before this week's revelation that the chain will phase down self-serve soda fountain kiosks by 2032, meaning you'll have to ask a McDonald's employee in the future to obtain your spicy Sprite, things were quite calm for the home of the Hamburglar. However, now that the Double Cheeseburger deal is accessible through the McDonald's app, we're back to news that is definitely beefy.
Burger chains other than McDonald's are also running specials in honor of National Cheeseburger Day. To compete with another ginger-mopped fast-food mascot, Wendy's is serving Jr. Bacon Cheeseburgers for just one cent from September 18 to 22 in honor of the occasion.
In addition, Wendy's is offering a Junior Bacon Cheeseburger for just one cent with any app purchase from September 18 to September 22 as part of their National Cheeseburger Day promotions.
In addition to other daily promotions from September 18 to September 24, Burger King will also give out free cheeseburgers to members of its Royal Perks rewards program with any purchase of at least $1.
Burger King will give away free cheeseburgers with purchase
Free cheeseburgers will be offered by Burger King to commemorate National Cheeseburger Day. On September 18, Royal Perks members will get a free cheeseburger with the purchase of anything costing $1 or more.
Deals on cheeseburgers don't end there. From September 18 to September 24, Burger King will offer several cheeseburger specials.
Following are the deals:
Sept. 19: Customers who spend $1 or more can get a free Whopper Jr.
Sept. 20: Whoppers are available for $3.
Sept. 21: Buy one, get one free on all Whoppers.
Sept. 22: Receive a free order of onion rings with any purchase of $1 or more.
Sept. 23: Purchase a family bundle meal for $22.
Sept. 24: Receive double rewards points on all purchases.
Wendy's will sell a 1-cent cheeseburger for National Cheeseburger Day
In addition, Wendy's will conduct a promotion on cheeseburgers from September 18 through September 22. According to Chew Boom, customers may purchase a Junior Bacon Cheeseburger for one cent when making any purchase through the Wendy's app.
Applewood smoked bacon, American cheese, lettuce, tomato, and mayo are all piled on top of a junior beef patty and a sandwich bun in Wendy's Junior Bacon Cheeseburger.