Meet Rony American rapper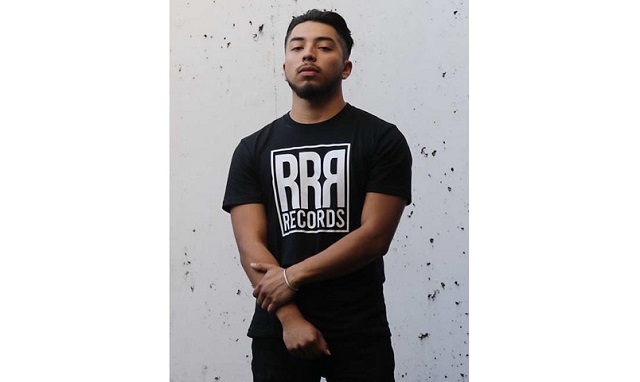 Ronaldo Rodriguez, known professionally as Rony, is an American rapper, singer, and songwriter from Portland, Oregon. Rony was born on September 6, 1999, in Mission Viejo, California. He later moved to Portland in 2005, where he spent most of his early years. Having always had a passion for writing original music, Rony began dreaming of a career as an artist when he was thirteen years old. Cultivating his freestyle skills and developing his own unique style, Rony finally decided that 2020 was the year that he would begin releasing his work to the public. To date, Rony has seven singles in his online discography: 'Diamonds On My Neck' (2020), 'Red Bottoms' (2020), 'Activated' (2020), 'Block Boy' (2020), 'No Cap' (2020), 'Type Of Way' (2020), and 'SRT' (2020).
Portland rapper Rony officially dropped his first single "Diamonds On My Neck" 11 months ago on July 25, 2020. Since then Rony had been making a huge impact in the Portland Hip-hop scene. He has released 6 more songs, including his hit single "Red Bottoms (feat. HS Dro)".
Rony began learning to play clarinet in middle school, but decided Band class was not for him. So, he began to rap over YouTube beats at the age of 13 and fell in love with the rap game. Unfortunately, Rony ran into some legal troubles early in his youth and was unable to focus on his passion. In 2018, Rony graduated from Southridge High School. But, was unable to walk due to poor grades. He was devastated his mom couldn't see him walk across the stage as the first graduate in the family.
In the Fall of 2018, Rony attended Portland Community College to study business but later dropped out to pursue music full time. Rony started playing music again at the age of 20 and knew this is what he wanted to do as a career.
After having met other big artists, Rony got his foot into the door in the rap game. Boston rapper 'LyricLou' says "Rony is something special man, and he's only 21, I can't wait to see what else he does".
Since then, Rony signed rapper RichDolla503, his childhood friend. And Tyler Redell, who also went to the same high school is their manager and business partner. RRR Records is the hottest upcoming label from Portland.
Rony is currently the #14 Artist on the Portland US Charts. He says he is ready for the summer and is ready to drop new music for these loyal fans. Follow his Instagram @theofficialrony for more updates.