Meeta Vengapally gets invited as a Judge at the Ms. California USA Pageant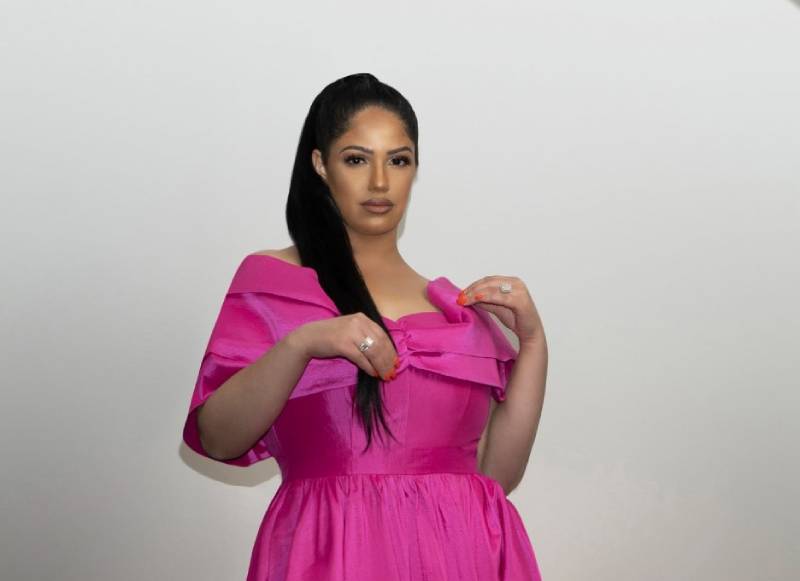 Right on the heels of her daughter Sitara Vengapally's success in the Miss Entrepreneur Pageant, Meeta Vengapally again shows us that being a mom can be the most glamorous job of all… most of the time. Recently, the entrepreneur, mom of two, and Instagram sensation was invited to participate in the Mrs. division of the West Coast Regional Pageant. And although any parent might jump at such an opportunity, Meeta turned it down so that she could fully focus on young Sitara, who is a Child Star, recently made a debut on Netflix and is a Instagram sensation of her own right.
Although she chose to turn down the opportunity to participate as a contestant, Meeta was the official and a generous sponsor of the pageant and gifted every single winner over $5,000 in products. This comes as no surprise, because Meeta's product empire was brought to life on Instagram, where she is constantly solicited to try new things so that they might be shared on her ever-viewed page. Essentially, if Meeta doesn't turn your product down, there's a good chance that you're going to get some pretty stunning and far-reaching advertising.
Even after turning down the West Coast Pageant, Meeta has been offered a judging position on the official Miss and Mrs. California Pageants, which she is still considering.. But honestly, will she find the time? For those who don't know, Meeta Vengapally is the founder & CEO of Garnysh, Investor, as well as a writer, and Top 10 Forbes recognized Social Media Influencers.
Although it's common to see glamorous and stunning photos of her on Instagram, she's also a highly sought model around the world, appearing on magazine covers that you might have already had on your coffee table. In terms of product promotions, Meeta has worked with Shein, Fashion Nova, Amazon, Target, Kat Von D, Sephora, Elizabeth Arden, Pixi, and so many more. In fact, more than you can count. Before you begin to think that Meeta is all glamour and entrepreneur swagger, she also holds an M.S. in Psychology and wrote her thesis on mindfulness, which explains why she's now turning her attention to Medium to share her tips and tricks for a meaningful, sane, and growth-oriented life.
Meeta's other writing talents include her prolific articles on women in business as well as advice and notes from the trenches for all entrepreneurs. You can find her articles on Forbes, MSN, Entrepreneur, BuzzFeed, Thrive Global, and so many more. So, why is someone so educated, beautiful, and accomplished excited about pageants? Because in all things, Meeta Vengapally is excited about women and the futures of young girls. She is all about encouraging women, and as pageants truly take that shift into seeing young women for what they are—smart, adventurous, brainy, fun, and let's face it, the future of our world—Meeta is fully onboard, because this is what she values in business, and in life.
https://www.instagram.com/meetamoment/