Woman Serial Entrepreneur, Meeta Vengapally Says to Have an Underdog Mindset and Keep Moving in Silence in Times of Crisis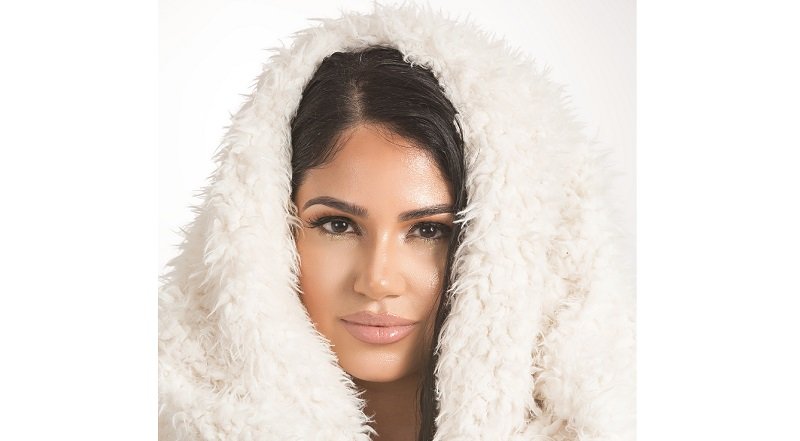 In the latter part of 2019, the world was surprised by the emergence of the Novel Corona Virus in Wuhan – China. This was so unexpected that many businesses, up till now, still suffer the consequences with regards to profit margins, damaging products, slow shipping among others. Whiles many companies may have various plans in place to cover these unexpected events, no one company for sure was fully prepared for this. The most affected will be Start-ups who just began their implementation stages and would have to probably start over after the Corona Virus passes. Even in times that things seemed normal, women in business were at the unfair end of the stick in most cases and hence it's safe to say that their businesses are more likely to suffer the most during this Global Crisis.
Being a CEO in Silicon Valley, Meeta Vengapally has suffered her share of the issues that come with being a female entrepreneur in the male-dominated industry of Fitness and Nutrition. She started Garnysh, a fitness and nutrition solution that is designed to help users with specific diets to help their fitness journey. Although Meeta came up against various obstacles, she fought through to make her dream a reality and is now enjoying great success including being featured on Forbes. This aligns with the first thing she usually tells people in her mentorship sessions. She admonishes them to not make adversity pull them down. Adversity in this case means the Corona Virus which has crippled many a business. For a female entrepreneur to succeed in these times, she will have to first be resolute enough not to let this pandemic get to her head. She should be focused on the primary goal which is to keep her business running.
Meeta Vengapally preaches that women entrepreneurs should have an underdog mentality. This mean they should always be hungry for success and never give up. This is inspired by Meeta's story of giving birth to her two kids within 18 months of each other while she was still in grad school. For many, having kids during this period would be a very difficult decision to make. But Meeta was keen on completing grad school and building a family and hence pushed through. Having an underdog mentality helps an individual stay motivated and it prevents you from overconfidence. As a woman in business, people are already trying to look down on you. Don't be put down by this. Rather, use it as fuel to start your fire and rise like the phoenix!
The ability to use your strengths for your good is another thing Meeta Vengapally tells her audience. However, before you can use your strengths you need to find out what they are. You do this by taking a step back and taking everything you have done so far in your life into consideration and determining those things that you did with ease and yet produced the best results. When you find these traits, maximize them! Apply them to your business and wait for growth. When you apply your strengths, whatever they may be, to your business, you realize you run the business easier. You run the business like it's your baby. Do you realize how mothers take care of their kids? That's how your business becomes to you. Meeta admonishes female entrepreneurs to maximize their strengths and use them in their industries. This is the only way to stand out from the crowd. Your strengths differ from others' and hence when you are at your full potential, you are one of a kind!
Like many other great women of this generation, Meeta didn't have the world at her feet. She fought her way through many situations and is now here. This has fueled her passion to create life-changing ideas and inspire the next generation of entrepreneurs in various parts of the world. As a serial entrepreneur, her job is to constantly be on the lookout for great ideas and products. She showcases these products and ideas on her Instagram for her 136,000 loyal following to see. Sponsored by several brands, she has become an authority in Instagram brand sponsorship. She has been on the cover of various magazines sharing her good news of strength of women and encouraging people to step up to the plate and do great things.
Her startup, Garnysh, was so successful it was acquired by another company late last year. All she worked for, had now bore great fruits. Her dream of impacting the lives of millions will be soon realized. She constantly asks herself that "What if I gave up?". she wouldn't have had all these successes if she had given up. Meeta's two kids, Winston and Sitara, have starred in various movies on Netflix and have recently gained huge attention on Instagram. When she is not in the boardroom making tough decisions, she is in Hollywood managing her kids' careers. Using this as inspiration, Meeta tells her audience that it's not impossible to multitask and still be successful in your business. Many women like her have been doing this for years and they don't have to be the last. Speaking to Entrepreneur[dot]com, she stressed on having confidence to make the tough decisions. Confidence is key, especially to the entrepreneur who is just starting out. Are you going to cave in and bow down to the bigger dogs in your industry? Or are you going to stand your ground and work your way to the top? The decision totally lies with you! Women like Oprah, Beyonce and Meeta Vengapally had to make this decision at a point in their lives. Today, you also have to make this decision. What's it going to be?
You woman reading this, stay resolute.
"Stay resilient, Stay focused, Stay strong. For it is in your weakness that defeat creeps in. Whenever you fall, rise! When you get broken, fix yourself. We are in this together and nothing can destroy what you are destined for."

– Meeta Vengapally