Meeting One Of The Top 16 Year Old Entrepreneurs- Joa Enkin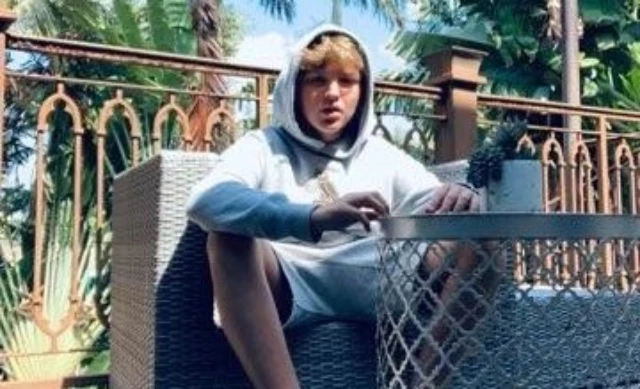 Joa Enkin (Joatheplug) is a celebrity marketer. He has worked with A-list celebrities such as Lil Pump, Trippie Redd, Swae Lee, Lil Mosey, Polo G, Gunna and many more. This young entrepreneur was born in Toronto, Canada and raised in Miami beach. From an early age, Joa had a passion for entrepreneurship. He quickly developed a habit where he would identify a problem and monetize it by solving it.
Joa started out by selling exclusive sneakers to celebrities. Maybe it was age or his friendly personality that made him a favourite with the celebrities. But in a short time, he managed to build connections with the stars he interacted with, and develop relationships.
He took the connections he had built and started a celebrity marketing brand. His business is to connect big brands with Influencers/artists to host big giveaways. Joa saw Instagram as a potential gold mine. He used the platform to post with celebrities like Lil Pump,Trippie Redd and many others. These posts helped him gain a massive following of over 100,000. A significant number of his followers are the celebrities themselves.
Helpful Advice!
Joa advises upcoming entrepreneurs to believe in themselves and to build a successful habit. This successful habit calls for one to create a daily routine that helps them work towards achieving their goals. Joa follows the normal cliches that include eating right, exercising and managing your time effectively. It's easy to be motivated when you love what you are doing. It doesn't seem like work when you are on the phone making deals and connecting with cool people and having fun doing it.
When it comes to managing stress, Joa states that he doesn't get stressed. He balances his career life by taking time off to jet ski, shoots hoops, play video games and hang out with friends. Joa also advises upcoming entrepreneurs to focus on networking. Networking helps you as you get to build a database of key contacts that will help you scale your business.
Joa saw an opportunity in the online marketing space and used his connection to A-list celebrities to build a brand. He has achieved massive success so far, and there's no doubt that he will continue to develop his brand more and he may even end up being a multi-millionaire by 21 years old.
Celebrity Work With Joa
Celebrities work with Joa because he knows how to build connections. He has a talent to reach out to businesses and connect them with celebrities who will boost their brand's reputation. Some try to take advantage of him because of his age, and this resulted in Joa getting a lawyer to protect himself. Joa also had a hard time getting online payments because he has not yet reached 18 years old.
But it's time the world embraced the idea that young people do have what it takes to become entrepreneurs. One doesn't have to wait until they're 18 years old or after they have finished college to venture into entrepreneurship. So far, Joa has experienced massive success with his venture. He encourages other aspiring young entrepreneurs to build a network. You should maintain contacts and create a database of key contacts that will help you scale your business.
Joa delivers above and beyond his client's expectations. He loves what he does so much that he stays on the phone 24/7 and it doesn't feel like work. Although entrepreneurship is a journey that is wrought with challenges, Joa doesn't get stressed. This young entrepreneur takes time off to go jet skiing as a way to let off steam. As young as he is, Joa has a wealth of innovation and ideas that will impress anyone who interacts with him, young or old.