Middlesex summer concert series goes international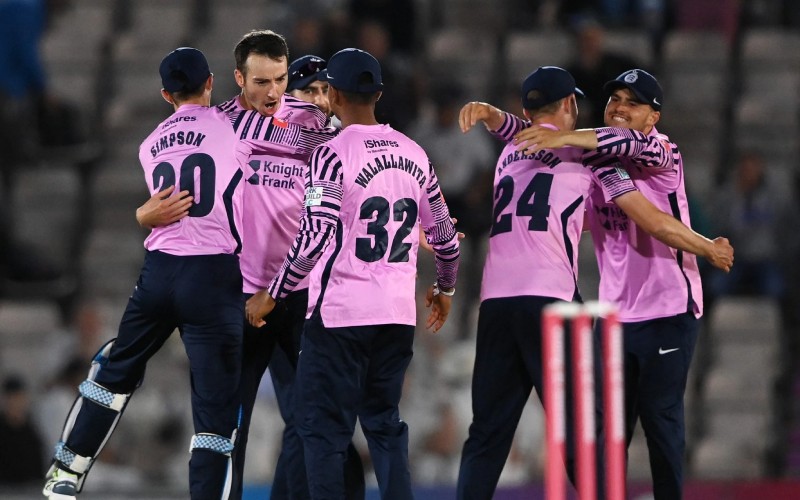 The year 2022 will go down in Middlesex bandstand history as that of international artists. The Martha Pellerin and Andy Shapiro Memorial Bandstand committee has made a program of music that features artists who carry major areas of strength for a flavor to their music. You'll hear music from Africa, Latin America, Francophone countries, and Celtic lands in this six-concert series Wednesday evenings starting July 6 and finishing Aug. 10.
The bandstand is devoted to the memory of Middlesex occupants and Vermont musical legends Martha Pellerin, who encouraged traditional French-Canadian music in Vermont, and Andy Shapiro, the jazz, blues, and gospel giant.
Starting off the series on July 6 is KeruBo, a Kenyan singer presently situated in Vermont. Her music offers a fusion of world music and Afro-jazz with songs confident, persistent, and embracing of one's own beauty, written in numerous languages. She has been a functioning musician for over 20 years.
KeruBo's musical impacts range from traditional African music to gospel, blues, and Afro-jazz. She was a background vocalist and dancer for Afro-Jazz artists, for example, the late Achieng Abura and Suzanna Owiyo. Seven Days referred to her debut album as "Hali Ya Utu," which she released with her husband, guitarist Michael Webster, "an exuberant blend of modern beats, Afro-jazz and … the 'dressings of African music.'"
On July 13 Va-et-Vient (Come and Go) brings its Addison County-based Franco sound to Middlesex. For more than 20 years, this trio has performed the music of France, Quebec, and New Orleans with vivacious dance numbers, touching love songs, kickin' Cajun and Créole tunes and Québecois favorites. The group incorporates Carol Reed (voice, guitar, and mandolin), Suzanne Germain (voice and percussion), and Lausanne Allen (voice, fiddle, woodwind, penny whistle, harmonica, and mandolin).
For July 20 the music takes a different path heading south with Mal Maiz, a hot East Coast Latin dance band, weaving around Afro-Caribbean rhythms with Central American tunes. Frontman Brujo Maiz Vargas Sandoval, a native of Costa Rica, blends traditional cumbia, Latin, and reggae motifs into happily danceable world music. The Flynn has depicted Vargas Sandoval as "sharing (his musical) heritage and culture with an explosive dance party."
On July 27, Ivory Coast native Dobet Gnahoré, a singer, dancer, percussionist, and songwriter will bring her extraordinary brand of West African music to the Vermont hills. She sings in her native languages, principally French. She is a 2010 Grammy winner for her cooperation with American singer India.Arie on the song"Pearls."
Gnahoré is one of the stars of the universe of Afro-pop and last year released her 6th album "Couleur," loaded up with danceable grooves, electronic beats, and catchy melodic hooks. Bring your dancing shoes. You'll need to move around a ton as she performs.
On Aug. 3, Vermont Public host Ray Vega, who presents Friday Night Jazz, brings his Latin-jazz band to the stage. He has been depicted as "a trumpet player extraordinaire" and "as an innovator in the international jazz and Latin music scenes."
Vega hails from the South Bronx and is a veteran of the Tito Puente, Ray Barretto, Mongo Santamaria, and Mario Bauza bands, and has a few albums to his credit. He is likewise a senior lecturer at the University of Vermont and the first creative artist to accept UVM's distinguished title of University Scholar. Vega's band comprises a portion of Vermont's best jazz musicians fitting this state's premier Latin jazz musician.
The Middlesex Bandstand Concert Series concludes Aug. 10 with Trifolium. The band is comprised of notable Randolph-area musicians Justin Park (guitar, fiddle, mandolin, and vocals), Chloe Powell (cello, fiddle, and vocals), and Andy Mueller (guitar, mandolin, fiddle, and vocals). The band, which draws on the music of New England, Ireland, Appalachia, and Québec, gets its name from Vermont's state flower, Trifolium pratense (aka red clover).