Mohsin Syed on how to equip yourself well before starting your Zumba fitness journey.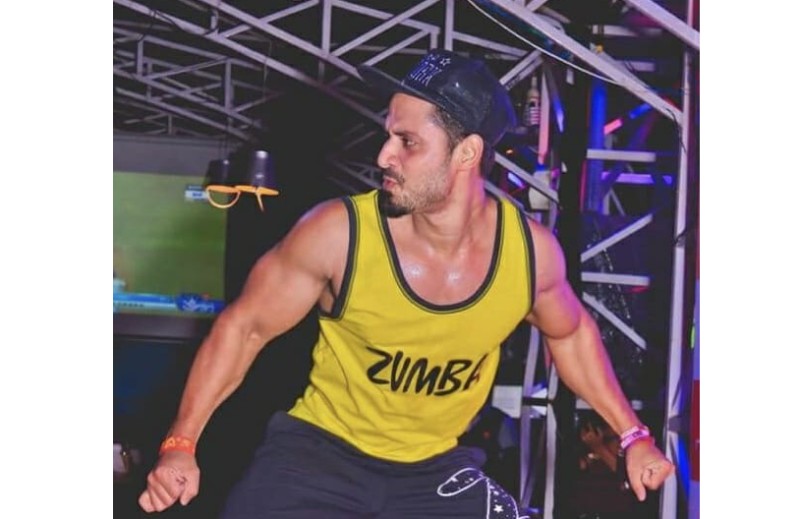 This celebrity fitness coach and licenced Zumba instructor knows how to get best results and get fit as a fiddle.
Mohsin Syed has walked a long fitness journey till date, having done wonders in the fitness space as a celebrity trainer and Zumba instructor. According to this expert, Zumba has been picking up pace since the past few years owing to its easy adaptability, as it involves dancing, which many are comfortable with. The only advantage with it is you can steadily climb your fitness journey while going through a daily Zumba regime, which is amazing as many don't like the idea of hitting the gym and doing the same monotonous exercises. Mohsin says that one has to be prepared before starting off with a regular Zumba program. Here he lays down a few important points which have to be noted to ace this space.
The most important point that one should keep in mind is to stay hydrated and nourished before stepping on the dance floor. "Pre and post-workout nutrition is extremely important to charge up the body and be prepared for the next gruelling session," says Mohsin. Staying hydrated avoids cramps, and consuming the right food helps in energizing the body. Proper intake of protein is extremely beneficial while on a Zumba training program. One should focus on wearing comfortable clothing which are light in weight and don't restrict the movements much. Dance sneakers or cross trainers are the ideal footwear for Zumba.
According to Mohsin, there's a misconception that Zumba gives overnight results which is completely false as this is also similar to any other fitness training program which takes time to give desired results, but if one focusses on proper diet and doesn't miss out on their training sessions, results can be achieved well beforehand. Practising Zumba ensures a full body workout while simultaneously burning calories at a high rate, which is extremely beneficial to be in top shape. Furthermore, it helps enhance your stamina and tones up the muscles to a great extent, thereby improving flexibility and cardiovascular health too, which is a boon for those who stay miles away from conventional fitness training programs.
Follow Mohsin Syed on Instagram:
http://www.instagram.com/iammohsinsyed, for more details on how his Zumba training program can help you reach your fitness goals.