MOJTABA TABDAR, A LOCAL ARTIST WHO WANTS TO PROTECT HORMUZ ISLAND AGRICULTURE WITH HIS MUSIC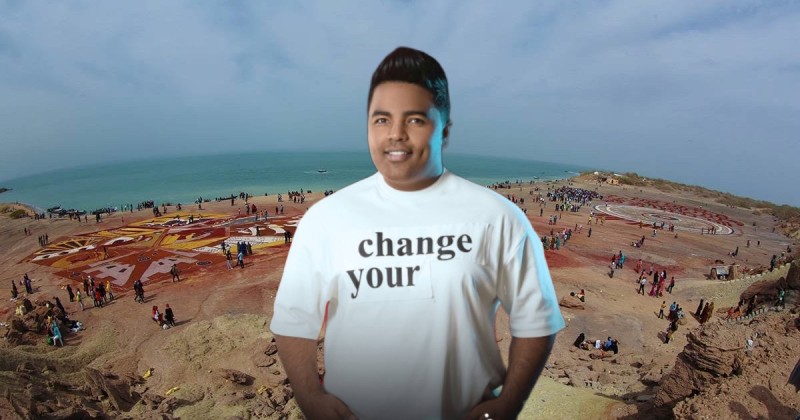 Mojtaba Tabdar new song is set to be released on September 21th aka "Peace Day" from his YouTube channel and all other major platforms.
He announced the upcoming song during his set at the Zaar International Music Festival of Hormuz Island in early September.
Mojtaba Tabdar is well known for his upbeat music & colorful music videos in the Hormuz island. He has been an advocate for Hormuz tourism alongside Ayoub Golzari, a native island artist who is most know by songs "Rooze Aval" & "Akse Labkhand", for many years. Mojtaba & Ayoub, both have been making more than 10 music videos together in Hormoz Island to show the beauty & nature of the place.
Mojtaba said, in the new song, he is trying to show the struggles that people of the island are facing, from unemployment to environmental issues about illegal exporting of the island's valuable edible Red soil. He believes, Soil smuggling poses a real threat to environment of Hormuz. He has been very vocal about this issue and written several letters to the Forest, Range and Watershed Organization and the Ministry of Agriculture to express his environmental concerns. We are reviewing the soil protection bill with local authorities and activists in order to introduce a bill to the Parliament which protects the agriculture & tourism of the region, Mojtaba said.
Island's soil minerals can also be of valuable uses. For instance, its red soil called gelack plays an important role in local cuisine, used as spice to curries and local breads like REGAG. The red soil is used as a sauce, this sauce is called sooragh and is spread on flatbread as it is almost cooked." Apart from that, the mineral is also used by local artists as paint, dye, or creation of ceramics and cosmetics.