Mortal Kombat 1 sells close to 3 million copies; how does it compare to previous MK titles?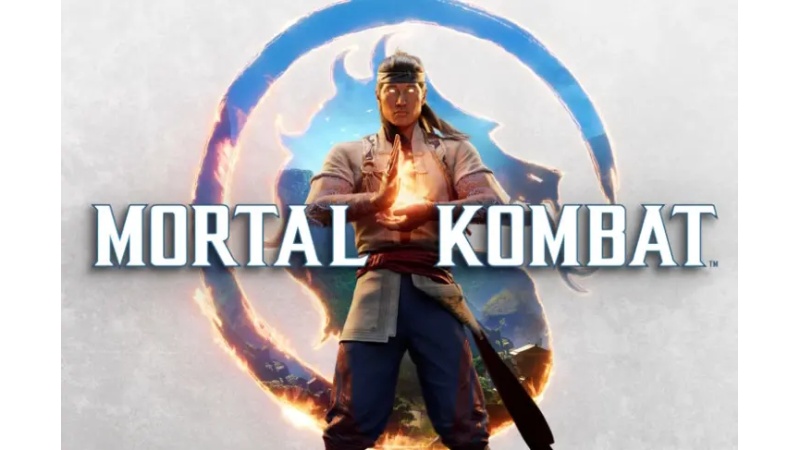 Warner Bros. Discovery, the parent company of NetherRealm Studios, reports that Mortal Kombat has been doing well commercially. Let's examine its launch sales and compare them with those of the series' earlier releases.
Warner Bros. Discovery revealed the sales of MK1 during its third-quarter earnings call, which concluded on September 30. Since its September 19 release, Mortal Kombat 1 has sold close to 3 million copies, CEO David Zaslav informed investors.
In the fighting game genre, Mortal Kombat releases have continuously sold well for more than a decade now, and the trend appears to be continuing.
During today's quarterly earnings call, Warner Bros. discussed the launch sales of Mortal Kombat 1 and allegedly the length of time the company intends to support it.
Since its release in mid-September, MK1 has sold nearly 3 million copies, according to WB Discovery President David Zaslav.
These are some impressive numbers for the first big fighting game to exclusively focus on the PlayStation 5 and Xbox Series X|S, rather than the PlayStation 4 and Xbox One (although it was also released on the Nintendo Switch).
"In 2023 we've released two of the industry's top 10 console games, including the number one game released this year, Hogwarts Legacy, and we still have the Switch version to come, launching next week," he said.
Critics gave Mortal Kombat 1 positive reviews; its Metascore ranged from 82 on the PC to 85 on the Xbox. With 74% of the more than 10,000 user reviews for the game being positive, it currently has a "Mostly Positive" rating on Steam. Furthermore, it reached a peak of 38,129 concurrent players on the platform, ranking among the top 3 titles of the genre by that metric.
Street Fighter 6, another significant fighting game of 2023, debuted well, selling over a million copies in its first three days of release. As of June 30, it had sold 2.4 million copies around the world, according to Capcom's list of platinum titles.
Although we don't have precise numbers to compare to earlier releases during the same time frame, Mortal Kombat 11 sold over 2 million copies in its first few weeks, so MK1 is probably following in the footsteps of its predecessor.
But, it will still need to go a long way to catch up to the previous entry, as Mortal Kombat 11 ultimately sold over 15 million copies.
These figures also shouldn't come as a big surprise, since MK1 was the second-best-selling video game in the US in September.
Additionally, it puts it ahead of its biggest competitor at the moment, Street Fighter 6, which has sold 2.47 million copies in just four or five months. However, that was to be expected given the track record of NetherRealm Studios' previous releases.
To retain players, Warner Bros. is also seeking to broaden the scope of its game offerings and dive deeper into strategies like free-to-play games and "games as a service" content structures.
WB appears to be planning to support Mortal Kombat 1 for a full three to four years as part of that, which would be a significant improvement over previous releases.
Since Mortal Kombat 2011 and Injustice: Gods Among Us, NRS has normally only released DLC and updates every one to two years.
Less than two years later, even Mortal Kombat 11 lost significant support, even though that wasn't the original plan and was probably influenced by COVID.
It remains to be seen exactly what "support" means in this context, but it appears that Mortal Kombat 1 is here to stay well past its first Kombat Pack, which is slated to run through July 2024.
Mortal Kombat 1 sales compared to previous games in the series
Because there is a dearth of official data, it is difficult to compare Mortal Kombat 1's launch sales to those of the series' earlier entries.
For example, Mortal Kombat (2011) sold one million copies in its first month and, by the end of 2011, had sold three million copies around the world.
Mortal Kombat 11 sold 1.8 million digital copies by the end of April 2019 (the game was released on April 23), while Mortal Kombat X sold 400k digital copies at launch, according to SuperData.
MK11 had the best digital launch in the history of the series at the time. In October 2020, more than 8 million copies of the game were sold.
Therefore, compared to its predecessors, Mortal Kombat 1's launch sales appear strong.
Including the new MK1 data, the Mortal Kombat franchise has sold over 80 million copies worldwide. The lifetime sales of past MK titles are listed below (please take note that some of the numbers may be higher as they are outdated):
Mortal Kombat 11 (2019) — 15 million copies sold (as of October 2022)
Mortal Kombat X (2015) — over 12 million copies sold (as of March 2019)
Mortal Kombat (2011) — 4 million copies (as of January 2013, lifetime sales are likely higher)
Mortal Kombat vs. DC Universe (2008) — over 1.9 million copies (as of December 31, 2008)
Mortal Kombat: Armageddon (2006) — 1 million copies shipped (as of January 2007)
Mortal Kombat: Shaolin Monks (2005) — over 1 million copies shipped (as of January 2007)
Mortal Kombat: Deception (2004) — 1.9 million copies shipped (as of October 2005)
Mortal Kombat: Deadly Alliance (2002) — 3.5 million copies sold (as of April 2011)