Warner Bros. Discovery Announces Max Streamer's 2024 European Launch Details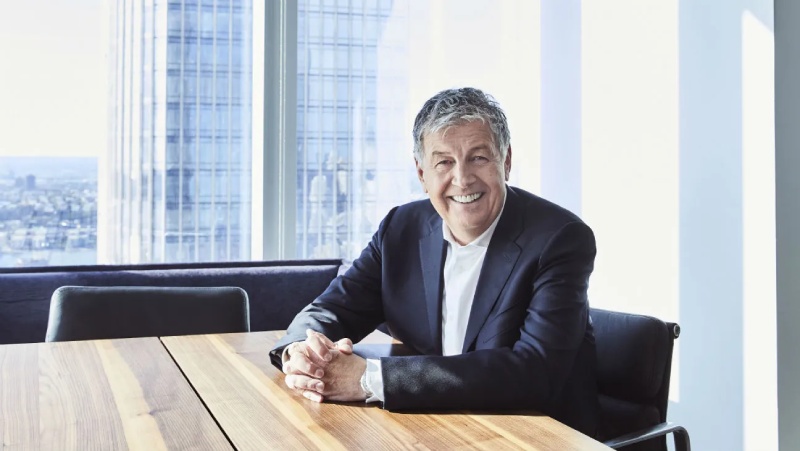 The media company today announced that the Warner Bros. Discovery (WBD) Max streamer will debut in 22 European nations in the spring of 2024, with France and Belgium following later that year.
On Monday from the international television market MIPCOM, where Zeiler was delivering the opening keynote address, Warner Bros. Discovery's president of international, Gerhard Zeiler, and Leah Hopper Rosa, head of streaming for Europe, the Middle East, and Africa (EMEA), made the news.
The initial European rollout, according to Rosa, will include the whole WBD continental footprint, including the Nordic and Iberian regions, the Netherlands, and Central and Eastern Europe. She stated that France and Belgium would be a part of the second wave later in 2024.
The U.K., German, and Italian markets, where HBO has lucrative ongoing output agreements with European pay giant Sky, are still absent.
International boss Gerhard Zeiler and EMEA Head of Streaming Leah Hooper Rosa gave the opening keynote at Mipcom Cannes and shared the much-awaited information about the launch of the new streamer in the continent, which is rebranding from HBO Max with a larger offering.
The relaunched streamer will be available in the spring in regions including the Nordics, the Netherlands, Iberia, and CEE that already offer HBO Max.
Later in the year, there will be a "second wave" of launches that will include France and Belgium, which do not currently have HBO Max, even though WBD has an output agreement with Amazon domestically in France.
The streaming service will broadcast the Paris Olympics next summer in addition to hosting a variety of WBD-owned material, such as HBO series, Warner, and Marvel movies. In the United States and other countries, the service debuted earlier this year. Because of the pre-existing content agreement between Sky and WBD, it will launch later in the UK.
Hooper Rosa continued, "The content breadth is so huge and we are enabling customers to find this content. And then they are increasing their time watching this breadth of genre, so streaming provides another avenue that compliments our distribution."
Synergies
Zeiler continued, "We promised the market $3B synergies, now we are on the way to $5B and who knows where we will end up?"
He praised WBD's accomplishments in achieving its objective to "execute as efficiently as possible" in line with its "defining mission and vision."
Following the Warner Bros. and Discovery merger, new boss David Zaslav stated that he was aiming for $3B in synergies. This resulted in the merging of teams and thousands of layoffs, but the synergy figure has steadily increased and is now expected to reach $5B by next year, according to Zeiler.
He reaffirmed the axiom that "culture eats strategy for breakfast" and said that "we are one company, not six or seven diluted units."
Zeiler's international team has recently experienced something of an exodus, but this wasn't addressed at Mipcom. Following a string of departures, including those of Robert Blair, who spent 25 years working in Warner Bros. sales, Priya Dogra, Pierre Branco, and Hannes Heyelmann, he assembled a new team earlier this month.
On the first day of Mipcom, Zeiler gave a keynote speech. Sun Zhonghuai of Tencent was the next speaker, while Eva Longoria was scheduled to speak later in the day.
Additionally, Max's European offering will feature live-streamed sports content via WBD's Eurosport channel, including coverage of the 2024 Olympic Games in Paris, the Tour de France, and Grand Slam tennis competitions. In some nations, Max will also provide live simulcasts of several WBD's local entertainment networks.
In May, the new Max, which mixes content from HBO and Discovery+, went live in the United States. Later this year, a launch is planned for Latin America. Following the initial rollout in Europe, WBD plans subsequent launches in significant Asia Pacific regions.