Musician Raja Mia is now working on the security of celebrities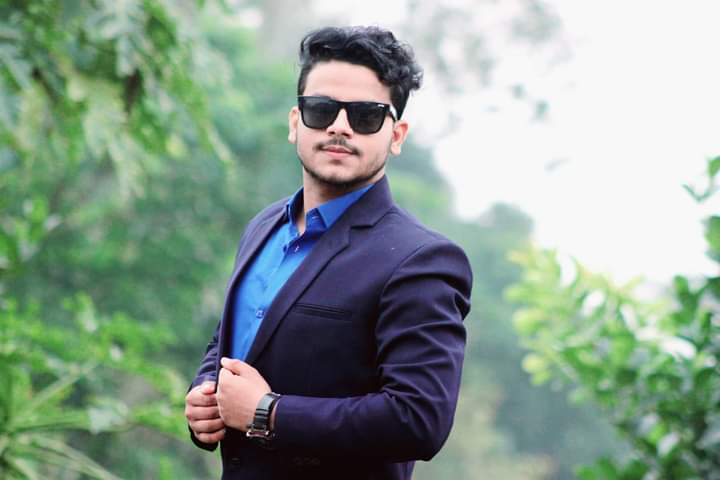 Raja Mia is a successful freelancer, musician, IT specialist, web developer, doing everything from logo design to IT related work. He is a dreamer. He started his career as a freelancer in 2014.
Talking to him, he was asked in our daily discussed voice that you are an IT expert at the same time. How do web designers and developers, graphic designers handle so much together?
This song i am never happy has also become very popular on Facebook, YouTube and social media
He told us, Raja Mia: In fact, everyone has some goal in life. My main goal is to keep myself engaged in the development of the country and the nation. As much as I think the media persons, artists and politicians who play a big role in representing the country and the nation. So in this case, I have to work with them so that they have the advantage in representing the country. And those who are representing should not have to read into this kind of problem, for example – there are a lot of fake accounts for which their real account can not be notified immediately. Not only that, to run their own real ID then it becomes a problem, they also have to face many other kinds of problems. So basically I have to work with these. I don't know how much I can make the dream come true but I keep trying. I completed SSC in 2006, passed HSC from Imperial School and College in 2009. I graduated from Daffodil University in 2010 with a degree in Computer Engineering. Then in 2016 I went to Russia to realize my dream and get higher education. There I completed my postgraduate studies at Imto University of Russia. And now I am working to make that dream a reality.
Born into an aristocratic family in old Dhaka, Raja Mia has been working with Facebook since he returned from Russia.
We can learn from him that he also verifies Blue Beige by making Facebook profiles and pages of famous people of the country, movie heroes and heroines, singers.
He verified the Facebook profile of the protagonist Omar Sunny and gave it a blue-badge. Visiting Omar Sunny's Facebook ID, it is seen that he thanked Raja Mia, the one-time screenwriter, and gave him the status from his personal ID.
Moreover, the busiest heroine of the time, Puja Cheri, has verified her Facebook page and made a blue-badge, and she has also made a blue-badge on the Facebook page of popular hero and singer Hero Alam.
Besides, he has been working as an IT expert for movie heroine Mausumi and movie hero Amit Hasan for a long time.
Talking to him, it is also known that he has not only blue-badged the Facebook pages of not only the heroes and heroines, but also the Facebook IDs / pages of many famous politicians.
He was asked how secure is Facebook ID or page verification?
He told us that nowadays everyone uses Facebook more or less. And it is seen that many fake IDs are opened with different celebrities using their names and pictures, then all the insignificant things that have to be scandalized later. He told us that if the Facebook ID is verified and the security is good, then there is no possibility of the ID being hacked