NCAA tournament Second Round: Tacko Fall Fights Zion Williamson in Duke's Victory Over UCF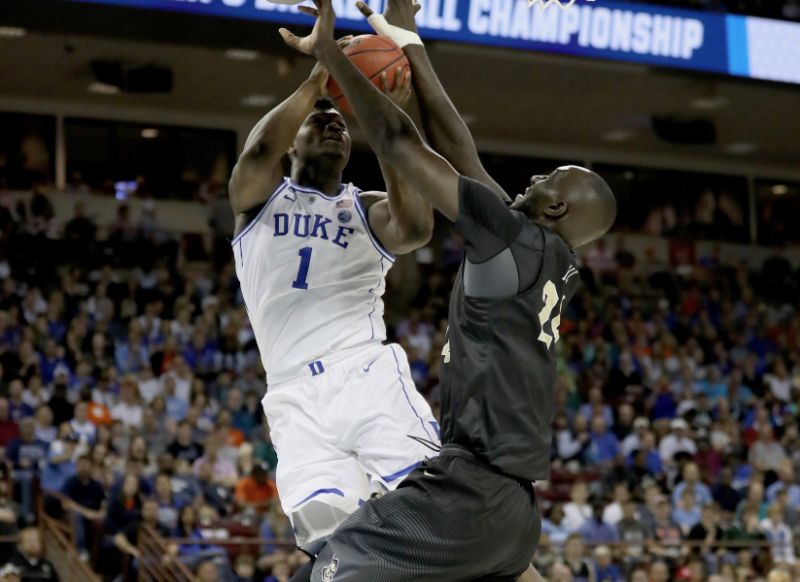 On Sunday amid the second round of the NCAA tournament, No. 1 Duke beat No. 9 UCF, winning 77– 76. However, the matchup rapidly was developed as one between Duke star and anticipated No. 1 pick in the 2019 NBA draft Zion Williamson and UCF's transcending center Tacko Fall.
Fall didn't disillusion, giving some amazing features against Duke and Williamson.
The amusement began with Williamson going toward Fall for tip-off, with Fall effectively winning the matchup. Fall is 7'6″ and has a 10'4″ standing reach.
He even made his water bottle look smaller than usual.
The 22-year-old Fall completed with 15 points, three blocks and six bounce back before fouling out with 14.4 seconds left in the amusement.
Fall said before the matchup he wouldn't permit Williamson to put him on one of his feature tapes.