Patriots' Rob Gronkowski Declares His Retirement From NFL on Instagram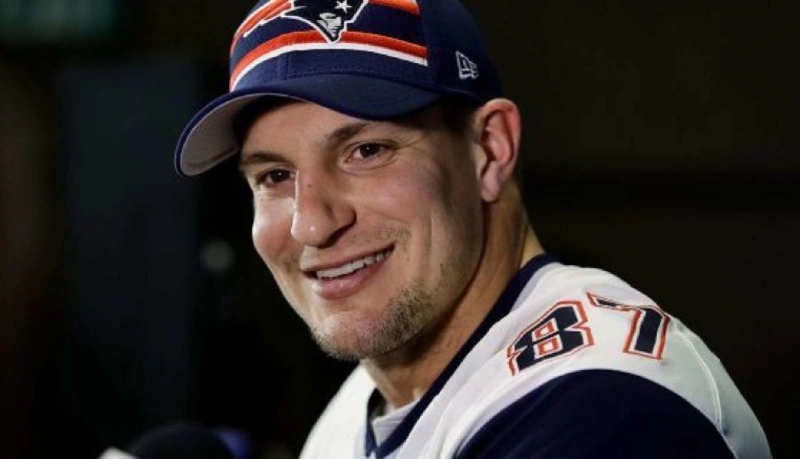 Rob Gronkowski is authoritatively resigning from the NFL. The tight end made the declaration on Instagram Sunday evening.
"It all started at 20 years old on stage at the NFL draft when my dream came true, and now here I am about to turn 30 in a few months with a decision I feel is the biggest of my life so far. I will be retiring from the game of football today. I am so grateful for the opportunity that Mr. Kraft and Coach Belichick gave to me when drafting my silliness in 2010," he composed.
The news isn't especially stunning. Gronkowski, 29, conceded after a year ago's Super Bowl misfortune that he would need to assess whether he'd come back to the football field in 2018. He eventually decided to play another season, yet Gronkowski's creation in the pass amusement plunged in 2018. All things considered, he will go down as a standout amongst the most overwhelming tight finishes to ever play the amusement and a surefire Hall of Famer.
In nine seasons, all with the Patriots, Gronkowski got 521 passes for 7,861 yards and 79 touchdowns (in addition to one more score that went down as a hurrying touchdown). He entered Super Bowl LIII with 75 receptions for 1,076 yards and 12 touchdowns in 15 playoff diversions, incorporating a touchdown in Super Bowl XLIX versus Seattle and a couple of touchdowns in Super Bowl LII versus Philadelphia.
Gronkowski confronted retirement addresses all week paving the way to Super Bowl LIII, and he addressed them as actually as possible, saying that he'd need to hold up until the season finished to choose his future.
Gronkowski got six passes for 87 yards in the Super Bowl win over the Rams, including a plunging get for a 29-yard gain in the final quarter to set up the Patriots' solitary touchdown in their 13-3 triumph.