Nkosi Johnson: Google Doodle is celebrating Xolani Nkosi, South African boy with HIV/AIDS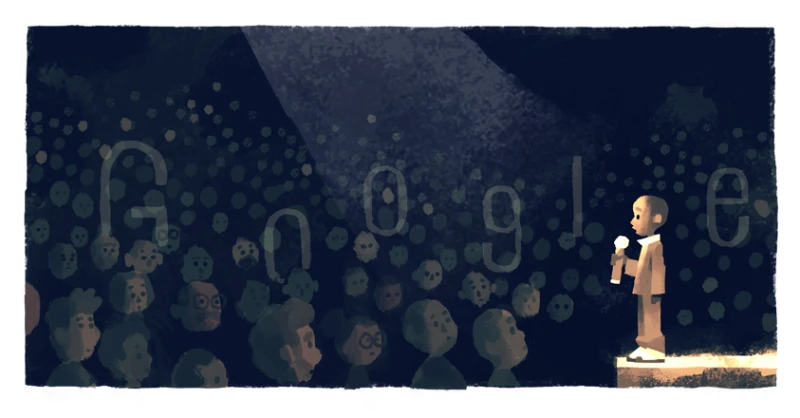 Nkosi Johnson, whom Google Doodle honored on February 4, 2020, is a South African boy with HIV/AIDS, who severely affected public awareness of the pandemic and its effect before he died at the age of 12.
Today February 4, 2020, Google designed the Doodle picture of a boy talking out in public to honor Nkosi Johnson and celebrate his 31st birthday. So who is Nkosi Johnson?
Nkosi Johnson is a South African activist. The boy was born Xolani Nkosi to Nonthlanthla Daphne Nkosi in a town close Dannhauser on February 4, 1989, in a town east of Johannesburg, South Africa – passed on June 1, 2001, in his home town. He was positioned fifth among SABC3's Great South Africans. At the time of his demise, he was the longest-surviving youngster born HIV-positive.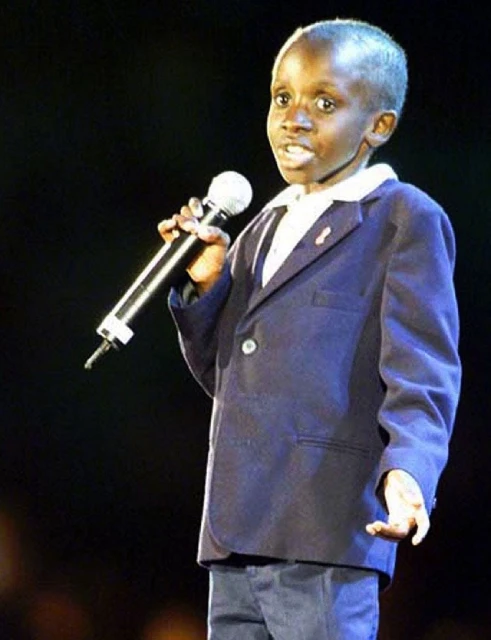 Unfortunately like other boys, Xolani Nkosi was born HIV positive. His mom, Nonthlanthla Daphne Nkosi, was HIV positive and passed the virus to his unborn child, who later died of AIDS. Nkosi Johnson is one of over 70,000 kids tainted with HIV in South Africa every year.
Nkosi Xolani is a warrior. He survived his second birthday – strange for HIV-contaminated kids. At the point when AIDS started to destroy Nonthlanthla Daphne Nkosi, she and Xolani Nkosi were taken to an AIDS patient care center in Johannesburg, South Africa. Nkosi Johnson's birth mother died of HIV/AIDS around the same year that he began school. His condition consistently declined throughout the years, even though, with the help of medication and treatment, he had the option to lead a genuinely active life at school and home.
Nkosi Johnson never knew his dad. Nkosi was HIV-positive from birth and was lawfully adopted from an AIDS care center by Gail Johnson, a Johannesburg Public Relations professional, when his mom, incapacitated by the disease, was never again ready to care for him. It was there that Gail Johnson, the Center Director, first observed his sick boy and mother. Together, Gail and Nkosi Johnson started their memorable battle against the autoimmune disease.
The youthful Nkosi Johnson initially came to public attention in 1997, when an elementary school in the Johannesburg suburb of Melville would not acknowledge him as a student due to his HIV-positive status. The occurrence caused a tumult at the highest political level—South Africa's Constitution prohibits discrimination on the grounds of medicinal status—and the school later reversed its decision.
At the point when it became time for Nkosi Johnson to go to school, he confronted discrimination on account of his disease. Accordingly, his foster mother organized workshops that educated the South African community about AIDS, and her endeavors led Parliament to pass legislation that necessary schools to maintain anti-discrimination policies that ensured children like Nkosi Johnson.
This landmark decision started Nkosi Johnson to talk publicly about what it resembles to be a youngster with AIDS. Audiences around the world heard his speeches, which helped destigmatize the global perspective on those influenced by the disease.
Nkosi Johnson was the keynote speaker at the 13th International AIDS Conference, where he empowered individuals with HIV/AIDS to be open about the disease and to look for equivalent treatment. Nkosi Johnson completed his speech with the words:
"Care for us and accept us — we are all human beings. We are normal. We have hands. We have feet. We can walk, we can talk, we have needs just like everyone else — don't be afraid of us — we are all the same!"
Nelson Mandela alluded to Nkosi Johnson as an "icon of the struggle for life."
Together with his foster mother Gail, Nkosi Johnson established a refuge for HIV positive moms and their kids, Nkosi's Haven, an NGO still active today that gives a protected home and healthcare for families influenced by AIDS in Johannesburg. In November 2005, Gail represented Nkosi Johnson when he after death got the International Children's Peace Prize from the hands of Mikhail Gorbachev. Nkosi's Haven got a prize of US $100,000 from the KidsRights Foundation.
Sadly, Nkosi Johnson died in 2001 at 12 years old. In honor of his courage, every year the award—a "Nkosi" statuette, is — given to a youthful winner celebrated for promoting children's rights.
Nkosi Johnson is buried at the Westpark Cemetery in Johannesburg.