Omar Choudhury Explains Why Building Your Personal Brand Is Important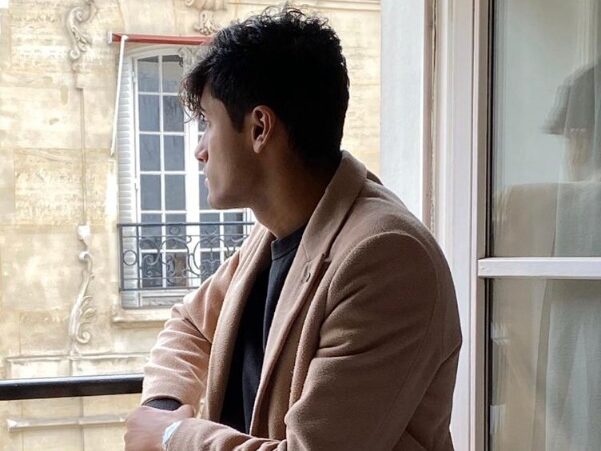 Omar Choudhury, aka OmarConnects, is a 21-year-old digital entrepreneur, whose work has resulted in over $1M closed in his first 10 months as an entrepreneur. Seeing success so quickly and now running the number 1 ranking Instagram Branding Agency, it begs the question of what Omar thinks his success comes down to? "Knowing how to create and monetize a credible brand is the key to success online," he tells us.
Omar's Background
Despite never being bought up with money, Omar was always known for his business acumen in school. From selling sweets to taking on every piece of work experience he could get; it was no surprise when he got accepted into a prestigious degree apprenticeship. This was an amazing opportunity for 18-year-old Omar, to work at a Big 4 Accountancy firm as well as getting his degree paid for.
However, towards the end of his first year, he came to realize that a 9-5 alone could not pay the bills. Starting a closing and consultancy business, Omar soon began to make a name for himself, with his ability to close deals. However, before he had achieved any sales, he first invested in his brand, as he realized no one would take him seriously without one. Soon after, he came to realize how scalable the branding business model was and teamed up with his current partners Dre and Arthur to take Grow With Us to the moon. 10 weeks into starting his entrepreneurial journey, Omar took the risk to drop out of his degree and job and go full into his business, a risk which has clearly paid off.

Grow With Us Agency
Grow With Us (GWU) is best known for its Instagram branding services. Unlike most other agencies, GWU likes to keep their VIP services in-house, to allow a higher quality customer service. The company has teamed up and launched campaigns with the likes of Supreme Patty, Tayler Holder, and Olivia Ponton, in the last few months. These campaigns yield an amazing organic following for their clients in an extremely quick manner. As followers really are your online currency, all personal and business brands need to have a strong first impression on their audience.
What bought GWU to the top of the industry was not just their follower campaigns, but their wholesome approach to branding. Helping clients with engagement, PR, high-quality posting strategies as well as their own sales coaching, GWU's clients are always left amazed with the knowledge the team can provide during each live call they host. With clients ranging from start-ups to multi 9 figure business owners, it is no surprise GWU has fast become a household name in the digital entrepreneurial world.
Branding Advice From Omar
Omar also advises its quality over quantity, especially in the Instagram game. "People only give you 3-5 seconds to decide whether or not they want to work with you, so make everything at 100%. It is easy to find a cheap, yet good photographer in your city. I found mine on Instagram, ironically – another example of how you can easily monetize your brand".
Optimize your bio, with spaces and clarity of what you do and how you can help others. He told us "A lot of people like to use my 3-phrase technique. Mine right now is:
IG Branding | Consultant | Sales Coach
It is clean and literally states what I do. I feel less is more in this game".
Having a CTA (Call to Action) if you sell a product or service in your bio is always a good way to attract someone to message you.
E.g. DM me the word "GROW" to scale your Instagram 10X
It is clear to see why most people go to Omar when it comes to branding and sales help for their social media. And yet his journey is something not too distant away from what most people could imagine for themselves. Omar is someone who likes to dominate the industry he is in yet remain humble to always learn more every single day.
We are excited to see what he has planned for 2021.
To keep up with him, message him on Instagram