Orders for the new, more affordable Apple Pencil can now be placed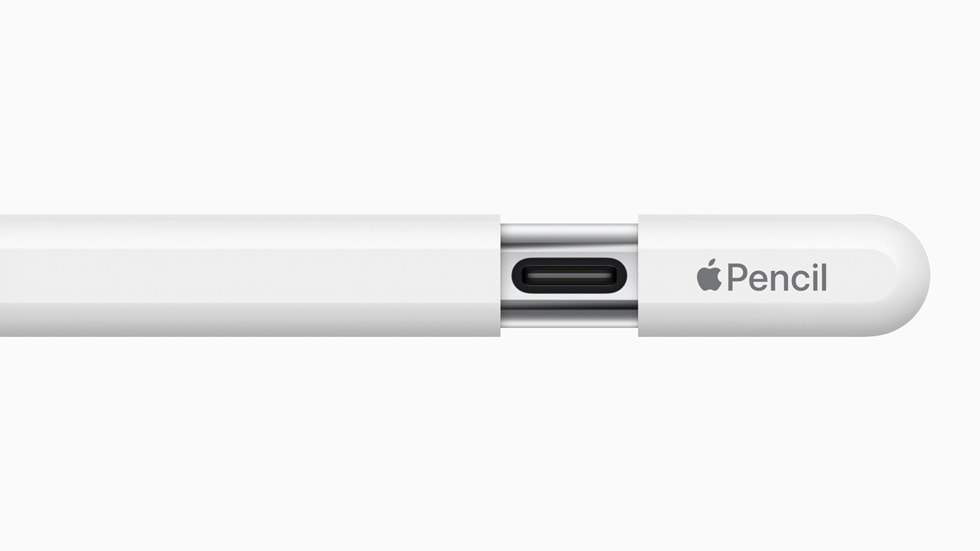 The new, more affordable Apple Pencil is ideal for taking notes, sketching, annotating, journaling, and more thanks to its pixel-perfect accuracy, low latency, and tilt sensitivity. It pairs and charges using a USB-C cable and has a matte-finish design with a flat side that magnetically attaches to the side of the iPad for storage. For $79 (U.S.) in 33 countries and regions, including the U.S., customers can order the new Apple Pencil starting today at apple.com/store and through the Apple Store app. It can be purchased in stores beginning this week.
With its advanced pixel-perfect precision, low latency, and tilt sensitivity support, the first and second-generation Apple Pencils set the standard, and the new Pencil has the same features that consumers love. The M2 iPad Pro models support Apple Pencil hover for even more precision, and the new Apple Pencil works flawlessly with iPadOS features like Scribble, Notes, and group collaboration in Freeform. Customers can use a USB-C cable to pair and charge the new Apple Pencil with any iPad model that has a USB-C connector by removing the non-removable sliding cap, which exposes a USB-C port. The new Apple Pencil goes into a sleep mode to save battery life when it is magnetically attached to the iPad for storage.
When paired with the iPad's adaptability, the new Apple Pencil gives consumers additional options and value to enjoy the wonders of digital handwriting, annotation, document marking, and more. Customers can now select the ideal Apple Pencil based on the iPad model they want and the features they want with the new Pencil. Customers purchasing iPads (10th generation) can choose between the new and first-generation Apple Pencils. Customers purchasing iPad Pro, iPad Air, or iPad Mini can select between the new Apple Pencil and the Apple Pencil (2nd generation).