'Power Electric Vehicles' Launches Latest Featured Electric Bikes 'P-sport Bikes' In Market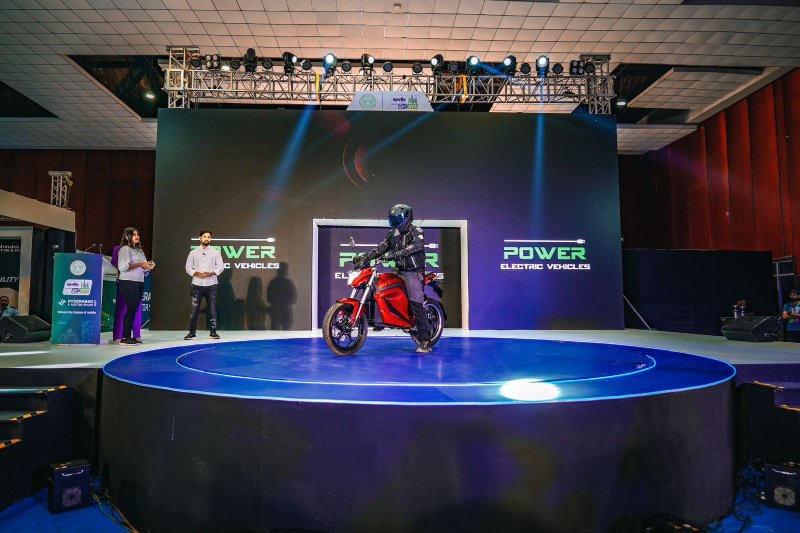 No matter how many vehicles we possess, having a cool bike is a different feeling. Regardless of how many cars we own, bikes are associated with us on an emotional level. The very thought of imagining ourselves on a bike with our partner in the backseat makes us blush. Imagine yourself on your new bike with your favourite person in the backseat, and now suddenly the bike's engine fails. Now whom to blame? Finding a bike within your budget and with the expected properties is an arduous task, but we can make it simple for you.
Power Electric Vehicles might be new to the market, but they are already standing at the top of the charts in their category because of the latest features of their bikes. If you're thinking of buying a bike, Power Electric Vehicles is definitely the place you must visit in order to get the best bike at the most affordable price.
Today, the need for electric vehicles is on the rise. People are shifting from their older vehicles to new electric vehicles for various reasons. Electric vehicles are being adopted in a society rapidly. In this line, e-bikes are not behind. E-bikes are one of the most popular electric vehicles, and they are even considered safer than regular bikes. 
Power Electric Vehicles offers the best electric bikes, referred to as P-sport bikes, to its customers at the most affordable prices ever. P-sport bikes come with unique and unprecedented features like a completely waterproof and IP67-certified battery, three riding modes, a 200-kilometer range, two versions (namely, P-sport and P-sport+), an anti-theft system, USB charging available, etc., lots of amazing features. With all their unique features, the bikes are so deluxe and fascinating that the very sight of them can make a person fall in love with them.
Professional motorcyclists from Autorque Motorsports kept these vehicles in some serious testing, from fire grounds to wetlands, and mountain trails to racing tracks, and still, the bikes were perfectly fine, proving that P-sport vehicles can perform with no collapse no matter what the terrain is. 
Unlike its other e-bike competitors, N. Sameer Reddy, CEO of the company proves that their vehicles are not just electric bikes. The adopted advertising strategies simply explain what they want to deliver to their customers. Reddy believes in pushing one's own limits. Power Electric has already sold 13+ dealerships and four exclusive state dealerships in India. The company already has a record of 2597+ units pre-booked all over India since manufacturers announced its launch in January 2023.