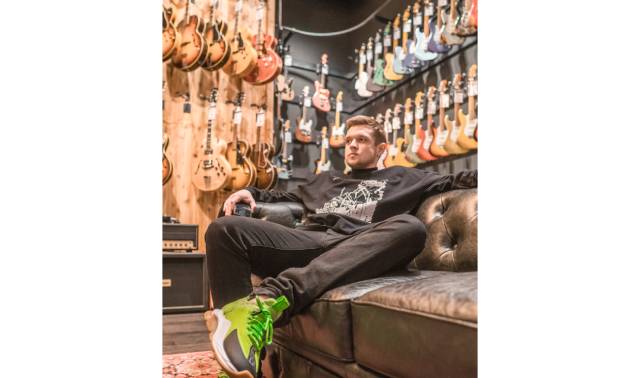 Milian Beatz started off with just a simple passion for music. Receiving a guitar from his late father at the age of 12, Milian Beatz began creating music and never looked back. With his passion only growing as the years went on, Milian Beatz has now turned his love for music into a career.
Originally from Kyiv, Ukraine, Milian Beatz moved to Los Angeles, California, in 2012, where he began to see serious potential in his musical abilities. After little success finding bands or music projects to be apart of, Milian Beatz took up Logic, a digital audio workspace used for producing music. After learning the ropes, Milian Beatz began creating hip-hop beats and networking with local music studios.
Milian Beatz's networking paid off, putting him into contact with some notable names in music. He started working with artists in Los Angeles, then Atlanta, and before he knew it, Milian Beatz was producing for artists worldwide. Working with names such as Papithbk, Brandon Bill$, Skippa Da Flippa, Vory, Lil Cobaine, Icy Narco, Dani Leigh, Ursa the Chef, Mango Foo, Asa, and more, Milian Beatz built an impressive roster of producer credits and hopes to make even more impressive placements in the years to come.
Keep up to date with Milian Beatz by following him on Instagram here, and listening to his music here.