Refiloe Nkele, aka Ref Wayne, is taking the Trading business to new levels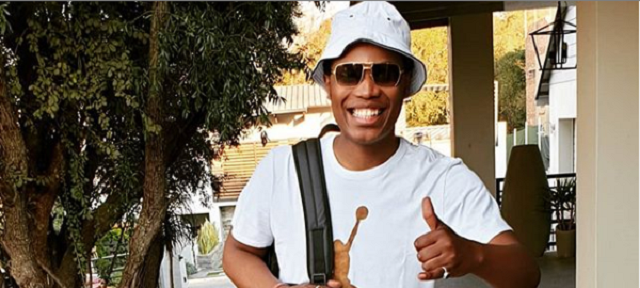 We all know that success doesn't happen overnight. You have to put in a lot of time and intensive efforts to succeed in your life. There is no hard-and-fast rule or any method for success. Especially when we talk about trading in the financial markets, one has to go through constant dedication. It requires talent, judgment, perseverance, proper tools, and mindfulness. The success curve grows exponentially. This field of business requires a blend of talent and hard work. Entrepreneur Ref Wayne is one such successful millionaire in the trading business world.
An entrepreneur is someone who starts and builds his own successful business. Ref Wayne uses a creative and innovative approach in the Forex trading business. Born in Meadowlands, Soweto, Ref Wayne is a school dropout. He has witnessed poor financial conditions in this initial phase of his life. Hence, Wayne started working as a SIM card salesman.
When he met Mr. David Schwartz, a trading expert, his life completely changed. David took him under his wings to train Wayne about the Trading business. Wayne tasted success at a very young age. He became a billionaire when he was twenty-two.
Ref Wayne is the African Forex Institute founder, Africa's first digital currency – Pipcoin, and the Armageddon software. The company was established in the year 2014. He is the backbone of AFI. When it comes to trading, Ref Wayne is the most disciplined entrepreneur you will ever meet. If you are in Forex, you should be aware that Discipline is the key. You need to be focussed all time when you're selling.
Refiloe Nkele's goals are defined. He has a trading style different from others. Ref believes that you should be clear about your purpose and how you will get there. You should always have a clear goal set in your mind. It will guarantee your success. Every trading style comes with its pros and cons, as well as risks and profits. All you need is a positive attitude in achieving these goals. You might face failures in your journey. But it is crucial how you quickly overcome and recover from the losses.
Wayne also believes in consistent methodology. He knows when to enter the trading business for purchase and when to exit. Sometimes, traders get distracted by conflicting data in various timeframes. A perfect dealing plan is essential to adjust your stop loss and the time to start and exit.
Ref believes in motivating others to live the same life as he is living. He did not become a successful entrepreneur overnight. There is a lot of exclusive hard work behind his success. He has mastered his skills in research.
Two of his favorite articles are "How to overcome haters" and "How the internet affects us." He is pretty much interested in writing, and Wayne has also been awarded as the best author. Talking about his family, he has two lovely kids and a wife.
Trying out new things in life is all about taking risks. What's success without a risk? Ref Wayne motivates all to follow one simple rule, and that is work smart. One day or the other, success will kiss your feet.