Relentless passion and leadership of ace cricketer, Farman Ahmed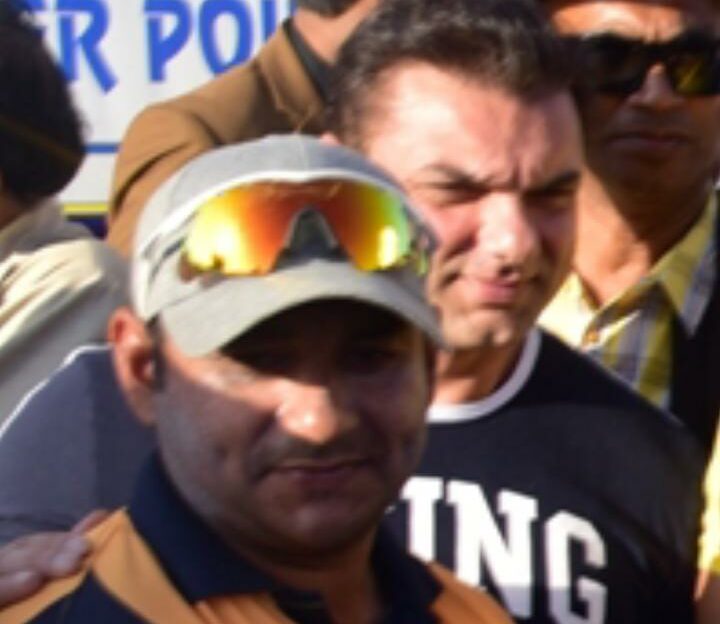 India based cricketer and an inspiration Farman Ahmed has played the Indian Premier League twice. Farman is 33 years old and performs the role of an all rounder when it comes to playing for the team.
His exceptional game was observed when he played the Ranji Trophy from 2008 to 2014. During the debut year of his Ranji Trophy, Farman played four practise matches and performed beyond everyone's expectations. Next came the debut year of his Ranji Trophy T-20 in which he excelled as the Best All-Rounder for Delhi alone and stood 2nd all over India. His performance and sportsmanship garnered attention from various national media houses and he was also awarded by Late Shri Arun Jaitely.
Farman Ahmed has played for various international and domestic leagues. His batting is calculated and sharp. Farman started playing club cricket at the age of 16 in 2004 and continued to gain mastery over the details and aspects of the game till 2006. This helped him to hone his skills and understand the game at a deeper level.
One important event was the live inaugural match of Indian Premier League. Farman made 31 runs in 16 balls and was conferred with the Man of Match at the seventh position. A glory in itself!
Farman Ahmed also has a unique world record to his name. The VAM Cup held in Gajraula, Uttar Pradesh was the setting and Farman had 277 not outs and smashed 27 sixes at 87 balls, just in one match. A world record and inspiration!
He also played a professional match where he made strategic 100 runs on 24 balls. The match was played by various other esteemed and established cricketers and yet Farman chased a 200 run score in 12 overs.
Another milestone in Farman's career was Langley Park, Durham County- Premier Division Club where he won the title of Best Performer of the club and the Highest Run Scorer in the club for the year 2008. Farman also played the DY Patil Tournament in Mumbai from 2008 to 2015, which is one the best tournaments in India.
A noteworthy feather in his cap is the fact that Farman started playing at Dubai Ramadan CU at the age of 24 and continued it till 2014 where he was again the Best All Rounder. His skills and experience were noteworthy!
Probably the most interesting game was in South Africa 2016 at the Lenasia Premier League when he won the title of Man of the Match for two consecutive matches bringing laurels to his team members. Farman performed his duties as a Captain for RCL in 2017. He played the matches with passion and won the coveted title of Player of the Tournament. Yet again, in 2018 he was the Captain of RCL for two practice matches that took place between RCL11 vs Afghanistan.
Farman has led the team under his wise and able guidance time and again. His leadership skills are par excellence and he deals with every situation with grace and empathy. His team performs well under his shadow and support. His exceptional leadership as Captain was observed again in the 2018 Bahrain Cup and as recently as in 2021 when he played as a Captain for Jodhpur team.
Farman has also found the patronage and support of boxer turned boxing promoter, Amjad Khan and his foundation. Amjad regularly supports and motivates Farman to bring out the best in him.
Farman Ahmed is a story of avidness and passion towards his goal. He inspires us to never give up. Such talent should be promoted and looked after, for the future rests in their hands!