Royal Dental Clinics; An Icon in Dentistry that redefines your Dental Care Experience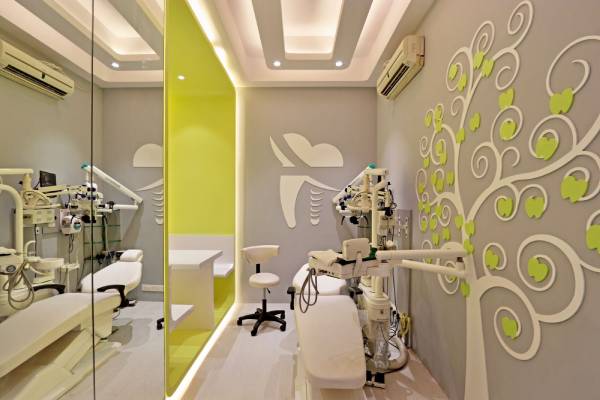 Dentophobia? Something unheard of by the patients visiting Dental Clinics in Mumbai.
For a lot of people, dentistry has been a dreaded experience bringing in a lot of fear and panic due to prior traumatic experiences. The true ability of a professional lies in comforting and resolving this anxiety along with the dental treatment. Most dentists in Mumbai are on a mission to transform this phobia away from patients. What affection you receive at a few dental clinics in Mumbai, is anything beyond perfection. There is a segregated team managing patient services, designed to cater to your five senses to meet your expectations.
Iconic dental clinics in Mumbai offer hospitality which are of International standards. What more could you ask for from a dental clinic near you than unique decor and a convenient location? Dental clinics in Mumbai offer a variety of dental expertise under one roof, with a full range of advanced treatment options. The most beautiful, bespoke smiles are created in these dental clinics in Mumbai from root canals to replacement of missing teeth with dental implant.
From Dental since the past 3 decades, to Maxillofacial.
Inspired by a personal purpose of being impactful and intentionally adding value to every patient interaction, Late Dr. Arun Chamria established Royal Dental Clinics in the year 1983. His vision, inspired by Dr. Blatchford, was to manifest a luxurious Dental clinic with great hospitality in Mumbai. Where one would holistically submerge in the experience and would be pleased by the attention and service imparted. This along with a revolutionary approach to safety, hygiene and cleanliness; has been much appreciated by the clinic's former patients.
The hand-picked team trained under Dr. Arun Chamria, go that extra mile to make sure each patient's requests are met and they feel at home. Patients are welcomed to the dental practice, and a range of dental, cosmetic and maxillofacial treatments are performed in one day. The goal is not to communicate what this clinic does best; rather to understand what patients need and fulfill their needs.
The moment you step in the clinic, you will be welcomed by the warm smiles of the well-trained staff members. Then you are ushered to a private waiting room, which has a work desk and an attached washroom to suit all your personal and professional comforts. You can be at leisure or can finish that presentation in this sanctum while you wait for your treatment to start or in-between treatments. Say goodbye to those waiting rooms filled with anxious patients. Here you are placed in a cocoon of wellness and care, so much so that you would forget that you are at a Dental Clinic and just had your jaw drilled.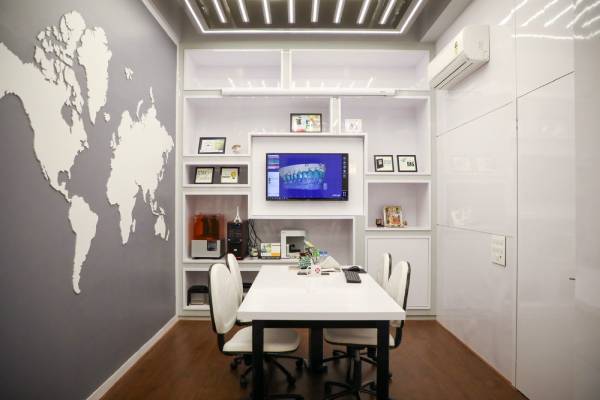 The commitment to the holistic Dental wellness experience doesn't end there. The entire team works like clockwork, to ensure most treatments, including Dental Implants with Fixed teeth completed in Just One Day. This is attributed to the fact that right from the OPG machines to the Dental Lab; every need is situated in the expanse of the clinic itself. You needn't re-schedule a board meeting, rather you are ready with a brand new smile to impress your board-members on the same day. Its distinctive features like these make the experiences at Royal Dental Clinics, more like a day at a five star resort. Royal Dental Clinics, without a doubt, is one of Mumbai's most well-known dental clinics, honoured with several awards in the field of dentistry.
www.royalimplant.com