Sadri Alışık: Google Doodle celebrates Turkish actor's 96th birthday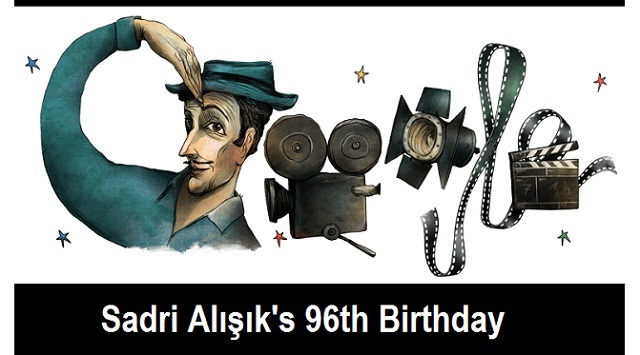 Google Doodle celebrates the 96th Birthday of a Turkish stage and movie actor Sadri Alışık, known as one of the best comedians in Turkey, on April 5, 2021.
Who was Sadri Alışık?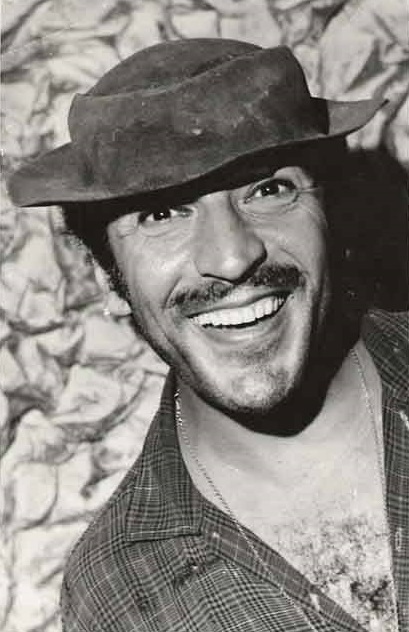 Sadri Alışık was born as Mehmet Sadrettin Alışık on April 5, 1925 in Istanbul, Turkey. He was the husband of Çolpan Ilhan and father of actor Kerem Alışık. He was a prolific Turkish theater actor, film actor, and comedian.
Mehmet Sadrettin "Sadri" Alışık experienced passionate love for the performing arts at 7 years of age in the wake of going to a local play. He had an interest in theater during his childhood years; He participated in school plays. He graduated from Beykoz Secondary School (today is known as Ziya Ünsel Elementary School) and afterward from Istanbul Erkek High School. He went to the Fine Arts Academy Painting Department for a while.
Having shown up on the stage as an amateur at Eminönü Community Center in 1939, Alışık became a professional at Raşit Rıza Theater in 1943. Small Stage, Chamber Theater, City Players, Oraloğlu, and so on participated in numerous games in communities.
In 1944, Sadri Alışık entered the film with the movie Günahsizlar, directed by Faruk Kenç. Alışık's clandestine dedication before long paid off, appearing on the silver screen in the 1944 film "Günahsizlar" ("The Innocent Ones"). His film achievement prompted decades of serious performances in historical and crime dramas before he displayed his dynamic acting abilities in comedy.
Cinema in 1961-62, Nejat Saydam 's directed, featuring Ayhan Işık and Belgin Doruk, where alongside the Little Lady series, which he played from 1964 beginning Tourist Omar and offside Osman drew attention to notice the sort and collected the deference of the audience. He has shown up in more than 200 movies in his lifetime.
In 1963, Sadri Alışık brought Tourist Ömer to life. A comedic and relatable depiction of an ordinary Turkish gentleman, Tourist Ömer was a smashing success that featured in eight films, a notable run that arrived at a science fiction end in 1974 with "Ömer the Tourist in Star Trek."
Little Rascals punk ' won a 1971 Antalya Golden Orange Film Festival ' in the Best Supporting Actor, crab cart for her role in the film, He won the Best Actor Award at the 1994 Antalya Golden Orange Film Festival with Mehmet Aslantuğ.
Sadri Alışık was a prolific actor. His films portrayed poor, ignorant individuals of the society, who were happy and had confidence in love, the most were exceptionally famous during the 1960s and 1970s. His traditional fun films named "Turist Ömer" were additionally incredible hits. He additionally had a leading role in the famous Turkish TV series, "Kartallar Yüksek Uçar".
Sadri Alışık, other than his movie career; For a period, filled 45 records and worked in nightclubs, published a poetry book that gathered his poems fundamentally for Istanbul, and signed oil and charcoal paintings.
Alisik was likewise extremely interested in poetry and published his poems in a book called "Bir Ömürlük Istanbul" or Istanbul of a Lifetime.
He was honored with different awards. In 1971, Sadri Alışık received Antalya Golden Orange Film Festival, Best Supporting Actor Award, Little Tramp. In 1966, with the movie Ah Güzel Istanbul, directed by Atıf Yılmaz, Sanremo Bodrig Hera Rose Film Festival – Silver Tree Plate Special Award. He won the Best Actor Award at the 1994 Antalya Golden Orange Film Festival for his most recent movie, " Yengeç Sepeti" ("Crab Basket"), directed by Yavuz Özkan in 1994.
Sadri Alışık died on 18 March 1995. Alisik was laid to rest at the Zincirlikuyu Cemetery in Istanbul.
A cultural center was set up in Istanbul by his wife, Çolpan Ilhan, after his death, under the name Sadri Alisik Kültür Merkezi (Sadri Alisik Culture Center).
Sadri Alışık Cinema and Theater Awards are given each year by the Sadri Alışık Cultural Center established by his wife Çolpan Ilhan in memory of the artist.
On April 5th, 2021, Google celebrated Sadri Alışık's 96th Birthday with a Google Doodle. Today's Doodle artwork is represented by Istanbul, Turkey-based guest artist Sedat Girgin.