Sapan Kay Cee: A revolutionary name that has influenced many lives and she is continuing serving her dedication to gain peace towards humanity as a social activist and a political analyst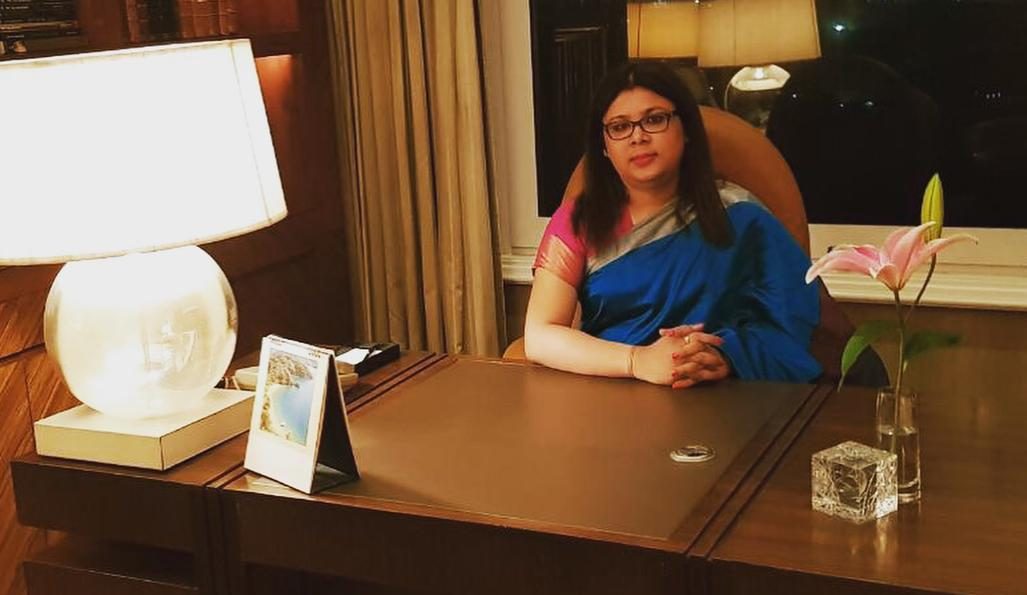 It is glad to know that Indian Political has such a strong personality who has been set up as a role model for several Indian women.
There are people who are serving society and believe in working for the betterment of humanity. One such lady who has changed the traditional thinking of Indian women's to the strongest women who can create magical differences in the life of people. The contribution of her hard work and dedication cannot be overlooked.
She knew the country's future could solely glitter if the youth are motivated and are inspired to bring changes in the society. Hence, She has organized several camps giving significance to girls education as the major reason to bring a magnificent growth to the country. She has also devoted herself to enhancing health centres, promoting the importance of environmental protection and encouraging youth in participating in helping each other. Moreover, being inspired by the village life and promoting the benefits to grow villages in terms of farming and several other reasons, she has organized many welfare projects to develop villages.
Sapan Kay Cee has challenged the conventional thinking of people and has taken the pedals of the country into her hand. Her aim of life is to make reforms in developing the poor population of the country. She has helped farmers, uplifted the poor, created lakhs of jobs, and much more for the society.
It is because of her genuine work that she has gained immense recognization around the country. A powerful lady in changing millions of lives has even adopted "Pandukeshwar", a village, in Uttrakhand under PM's "Adarsh Gram Yojana". Being a spiritual person, she believes in doing good deeds to benefit ourselves in peace.
Sapan Kay Cee has astonished us through her unbeatable work in the Political world. Though she believes in working for the welfare of the people, she is a joyful and nature lover. She prefers spending time in Himalayas connecting to God. Being an adventurous she enjoys trekking.
Sapan Kay Cee, a social worker from Delhi, India, has made spectacular changes in the world of Indian Politics. She has inspired women to believe in their dreams and work hard to make it happen. To get connected through her motivational life follow her on Instagram @siya_kaycee.